Games
Mass branding in Fortnite with StadioPlus and friends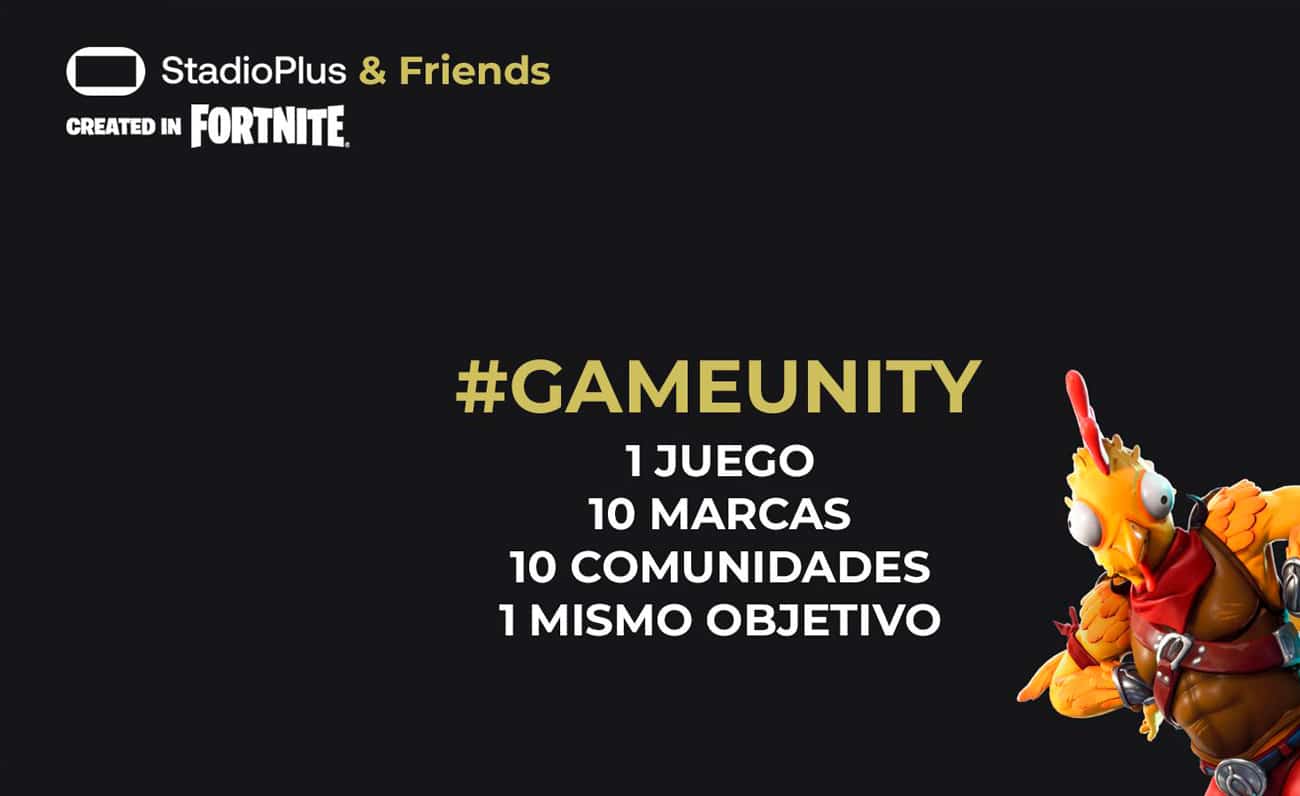 Focus on Commitment democratize and make virtual worlds and video games a fully accessible tool and channelStadioPlus, launched its first joint project "Stadium Plus and friends" in Fortnite Creative 2.0, where 10 brands in each release co-exist, interact with each other, advance the space together, and gain access to new generations.
StadioPlus & Friends is based on the world's most popular video game, Fortnite, with over 25 million users connecting every day to connect with their friends, have fun and explore the virtual spaces of some of the most innovative brands of the moment.
The project already has the support of a large number of brands and companies, such as Tutellus, TurinLabs, Nash21, Territorio Bitcoin, Observatorio Blockchain, TBIG, Dekalabs, Esports Bureau, Klouser, Team Wins, Criptendo, Startup Valencia, Kiliki.Club, CryptoPlaza, CryptoBirds, Satoshi's Goal, Kabila and Battle Derby, which will feature on the first two maps, on an island with a very trendy UP Only! Fortnite specially created and designed for this occasion.
One of the main barriers preventing brands from entering the world of video games is the cost of developing a map or playing Fortnite Creative 2.0. However, by joining StadioPlus & Friends, brands can share development costs with up to nine other brands, significantly reducing the investment required to enter this exciting space..

John Fatelewicz, CEO, StadioPlus
Each edition will last 14 days, available for PC, consoles, Android and iOS, and can be accessed directly through the Fortnite Launcher, a popular game developed by Epic Games that offers a wide range of game creation tools and experiences for everyone.
All fans of the popular game will be able to access the island using the code 5443-0562-2582 from the Fortnite launcher and also via this link. After each player has to put their skills into practice in order to reach the best possible time, since the environment created for this occasion is "Only UP!" goals as soon as possible. time.