News
Gkay is thrilled to attend Paris Fashion Week for the second time and meet Camila Cabello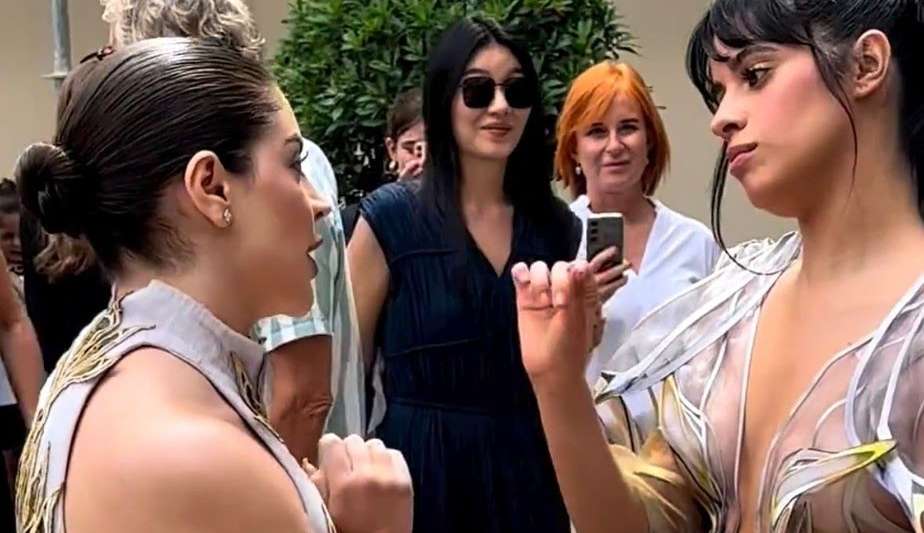 brazilian influencer Plaster Kayne Rocha de Vasconcelos, better known as gk, Participating in Paris Fashion Week for the second time. He made his debut at the event in January this year. in an interview with the magazine the trend, GK said that he was trembling with nervousness, as he often cries during the parade. she has fashion hackneyed art And can't control her emotions. He expressed happiness to be involved in this program again.
after attending a fashion show schiaparelliGesica had the opportunity to honor the Dutch designer's productions Eye pupil the van harpen Last Monday (3), in Paris. He met the singer and actress during the event Camilla Hair, In a video recorded of the meeting, the two spoke in English and Spanish, while Camila revealed she spoke Portuguese to the influencer. Fans of both are looking forward to Camilla attending"FGkay to Arofa" This year the enthusiasm is visible in the comments on the social network.
GK's excitement on attending Paris Fashion Week was shared on his social media where he expressed his happiness and gratitude. In a post on Instagram, she wrote about how she was living a dream when she received an invitation from the Schiaparelli brand for the second time. Mentioning his hometown of Solnia in Paraiba, GK emphasized that he is representing those whose dreams are considered impossible. She couldn't hold back the feeling of being in the front row of Schiaparelli and thanked God.
---
GK and Camila Cabello shaking hands at an event in ParisVideo: Playback/YouTube)
---
GK elaborated on the joy of this special moment in a video and shared that she knelt down on the ground to thank God. He said that it is a surreal experience and it is an honor for him to represent Paraiba. The influencer is determined to show that impossible dreams can come true. GK's sentiment reflects the importance of fashion in her life and how proud she is to be present at an internationally renowned event like Paris Fashion Week.
Featured photo: GK and Camila Cabello. reproduction/vogue/globo