News
Twitter lost 32% visibility on Google in just 24 hours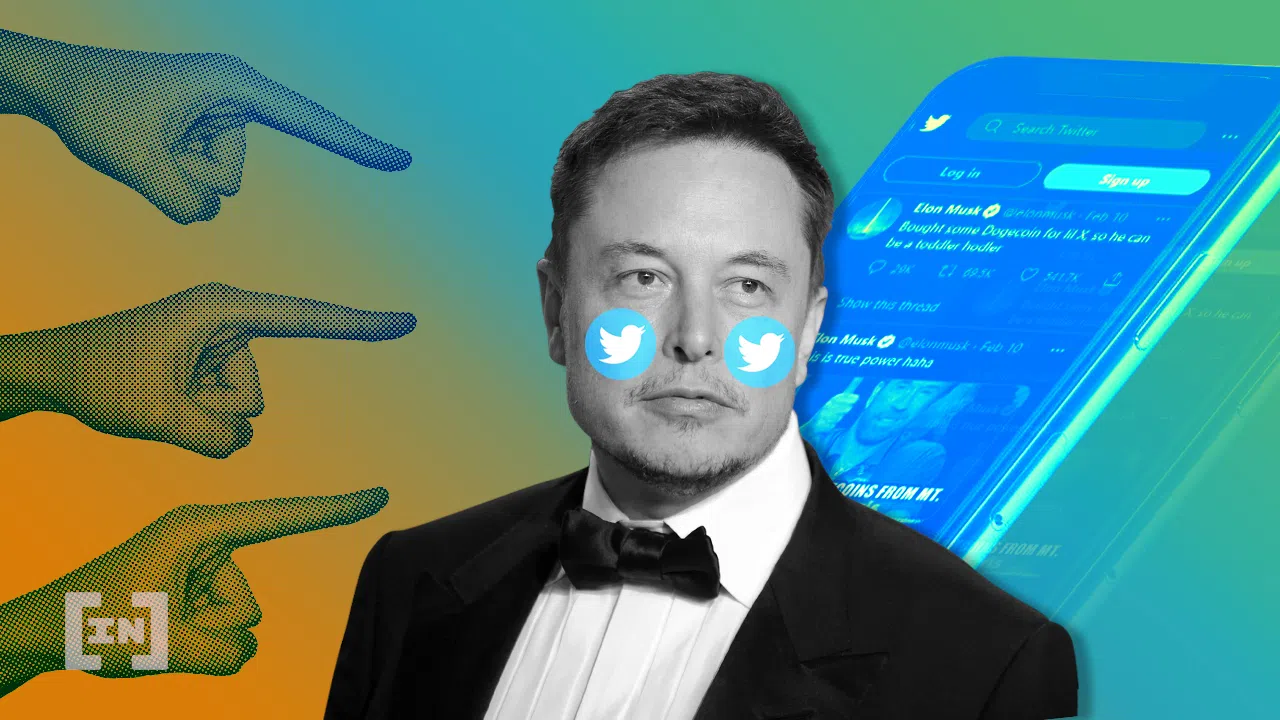 As per the report presented by Systrix tool, Twitter lost 32% of its organic visibility in the United States alone.
The Organic Visibility Index is a metric that measures a website's ability to appear in search engines such as Google.
This decline reflects a loss of position in the search terms (keyword, or keywords) for which Twitter was a highly relevant player.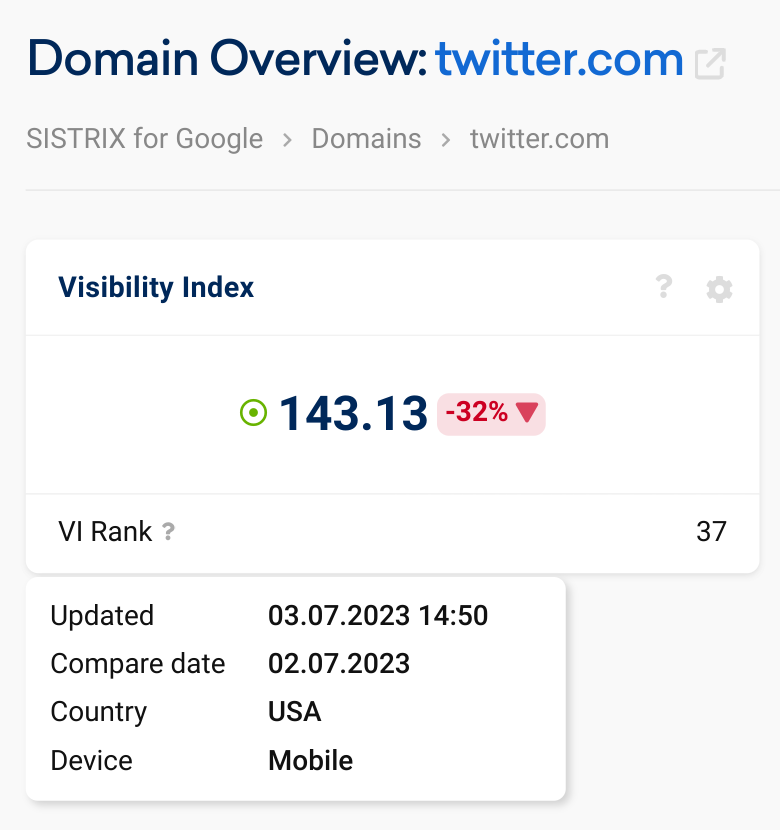 As a result, Twitter category results for keywords important to the US market are virtually eliminated, such as: Yankees, Deviantart, Ralphs, MetroPC, Roblox, Reddit, Indeed, White House, Britney Spears, Steak n Shaker, Kanye West, GM, Lakers, Pink, Krispy Kreme, Colts, GMC, Tennis, Compass, Women, Patriots and Transformers,
Meanwhile, the drop in 24 hours in Brazil was 14% and other countries also saw declines:
United Kingdom – 28%
France – 17%
Italy – 26%
Germany – 25%
Spain – 14%
One reason for the impending decline in Twitter's global visibility was the decision by its CEO Elon Musk to limit the visibility of its content. its basis, as advertised belowTo combat large scale data scraping and system manipulation.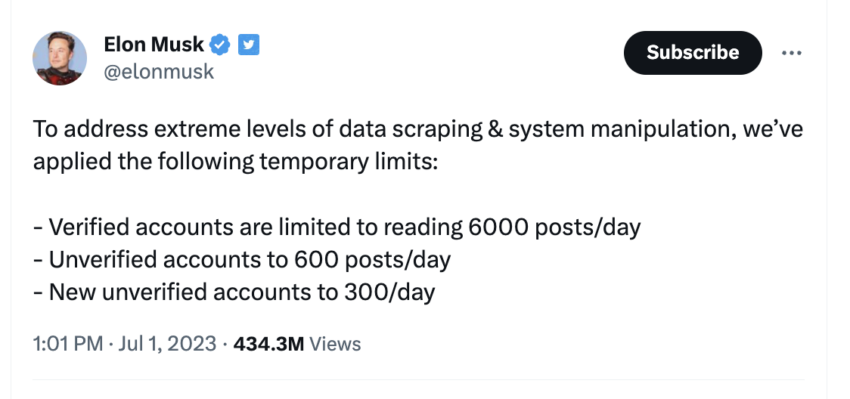 Data scraping or web scraping is a process commonly used by Google (and other search engines) to crawl and read web pages. Blocking tracking reduces visibility.
Most of the content on Twitter and other networks (Quora, Pinterest and TikTok) is crawled in order to provide users with better search results.
disclaimer
All information contained on our website is published in good faith and for general information purposes only. Any action you take based on the information contained on our website is at your own risk.