News
Kim Petras releases long-awaited debut album 'Feed the Beast' – Portal PopNow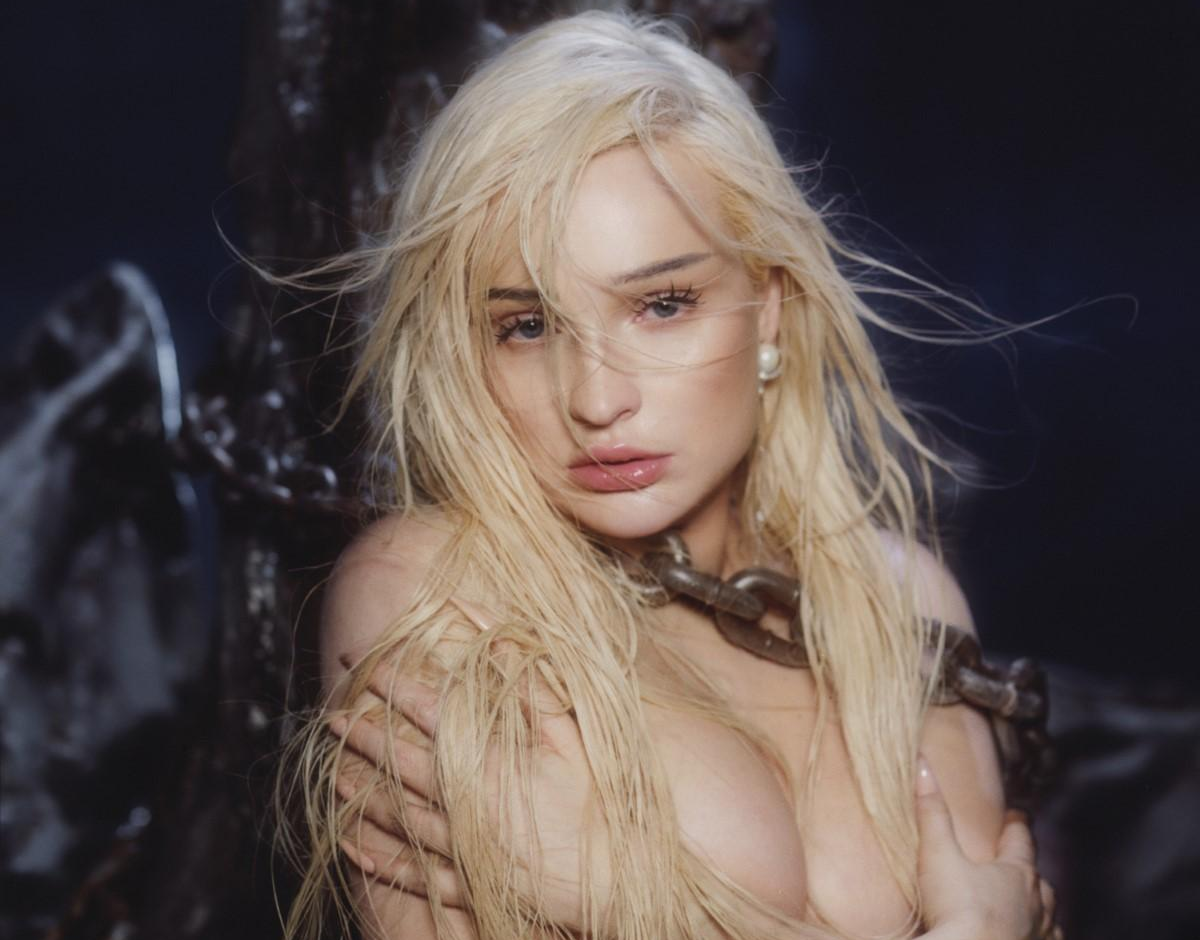 international pop sensation Kim Petras released their highly anticipated debut album, "feed the animal, With 15 tracks of pure pop perfection, "feed the animalmoving beyond the characters in Kim's previous songs to delve more into her personal life; It's a statement about being willing to be consumed by your greatest passion.
With pop as its driving force, the album is like a modern-day Andromeda, Kim's offering to her own demon – a reversal of the classic tale from Greek mythology in which the princess is sacrificed to a demon. Contrary to myth, Kim sets out to rescue herself, highly inspired by the euphoric hits of the Eurodance genre that "lost everything" to her as a teenager.
"Feed the Beast" includes the highly anticipated standout track "King of Hearts". The song, which Kim recently debuted live in front of a spellbound audience at Governors Ball, is a shimmery confessional pop ballad in which she blames herself for ignoring the warning signs that an ex is cheating on her. The album also includes Kim's latest hit, "Alone," featuring Diamond-certified hip-hop icon Nicki Minaj, her #1 hit, Grammy Award-winning and global platinum with Sam Smith, and viral hits like "Unholy" and "Coconuts." Fan favorites included. ,'" which alludes to positive body image and the beat-heavy single 'Brrr'. New tracks include the party hit "Uho", a collaboration with alt-pop star Banks on "BAIT", a catharsis about a failed relationship (complete with German yodel-style singing), "Clauses", and songs about self-indulgence. A song is included. In "Castle in the Sky".
To celebrate the album's release and the recently announced 34-date Feed the Beast World Tour produced by Live Nation, Kim will appear on "NBC TODAY" on the morning of June 23 performing live from TODAY Plaza. City Concert Series.
The Feed the Beast World Tour North America show begins on September 27 in Austin, Texas. Kim will take her massive show from coast to coast to major cities including Miami, Boston, Chicago, San Francisco, Los Angeles, Nashville, Houston and San Diego. Kim will then begin a series of shows across Europe and the UK starting February 13 in Birmingham, England, and then Manchester, London, Brussels, Paris, Cologne, Amsterdam and Milan.
Ahead of the general sale starting at 10am local time on Monday, June 26th, there are several pre-sales available now. The tour will also offer fans various packages and VIP experiences to take their concert experience to the next level. Packages vary, but include a meet and greet and photos with Kim, early entry to the venue, and limited edition merchandise. Visit KimPetras.com for tickets, pre-sale information, VIP packages and tour information.
Kim is also scheduled to perform at festivals around the world this year, including Osheaga in Montreal on August 6; Town in São Paulo on 10 September; Life is Beautiful in Las Vegas on 24 September and Corona Capital in Mexico City on 18 November.
Kim continues a historic year winning her first (and historic for LGBTQ) Grammy Awards (for "Unholy") with Sam Smith, attending the Met Gala as guest of Marc Jacobs, Billboard Women in Music Including receiving the Chartbreaker Award. The cover of the prestigious Swimsuit Issue of "Sports Illustrated".