eSports
Zen Esports champion Claro gaming Spike Cup after beating Universitario Esports 3-0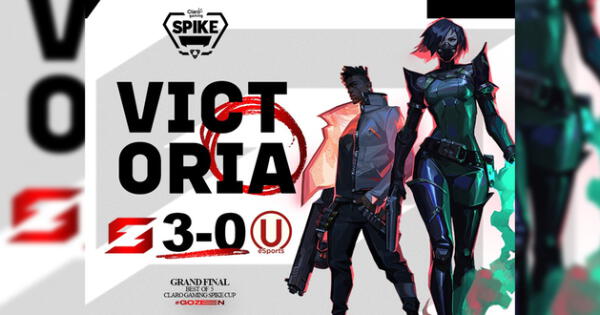 Zen E-Sports won the Valorant Claro gaming Spike Cup tournament in its Apertura edition and 2 thousand soles.
Last Saturday, April 22, the Grand Final was played between Universitario eSports and Zen E-Sports by Claro gaming Spike Cup Opening of Valorant in a confrontation for the Best of 5 maps and a prize of 2 thousand soles for the champion.
Both teams reached this stage after overcoming their semifinals. Zen E-Sports beat red eye 2-0 and Universitario eSports defeated Keyframe Gaming by 2 to 0. These teams had previously met in phase 1 where Zen won at that time by 2 to 0.
The chosen maps were Haven for Zen, Lotus for the U, Pearl for Zen, Fracture for the U and Ascent was left at the end. Zen came with all the fury in this great final because he swept all the games:
Haven – Zen E-Sports 13 – 2 University eSports
Lotus – Zen E-Sports 13 – 4 University eSports
Pearl – Zen E-Sports 13 – 4 University eSports
With 3 to 0 in a resounding victory we have Zen E-Sports as the champion of this Opening phase of the Claro gaming Spike Cup and wins the prize of S/.2000.00, for its part Universitario eSports won for its second place S/ .1000.00 and the Red Eye and Keyframe Gaming teams S/.500.00 each.
The narration of the tournament was made by Ic0nic and LunaDelilah who accompanied the broadcasts of the 2 phases of the tournament. Watch parties will also be held for the opening game and the grand finale at the facilities of the Claro Gaming High Performance Center in Miraflores where personalities from the Valorant community were present.
He Clear gaming Spike Cup Opening is produced by the Claro gaming High Performance Centerbacked by the Peruvian Esports Association and is sponsored by adidas, Monster and sure gaming.