Technology
The spectacular Vivo X90 Pro arrives in our market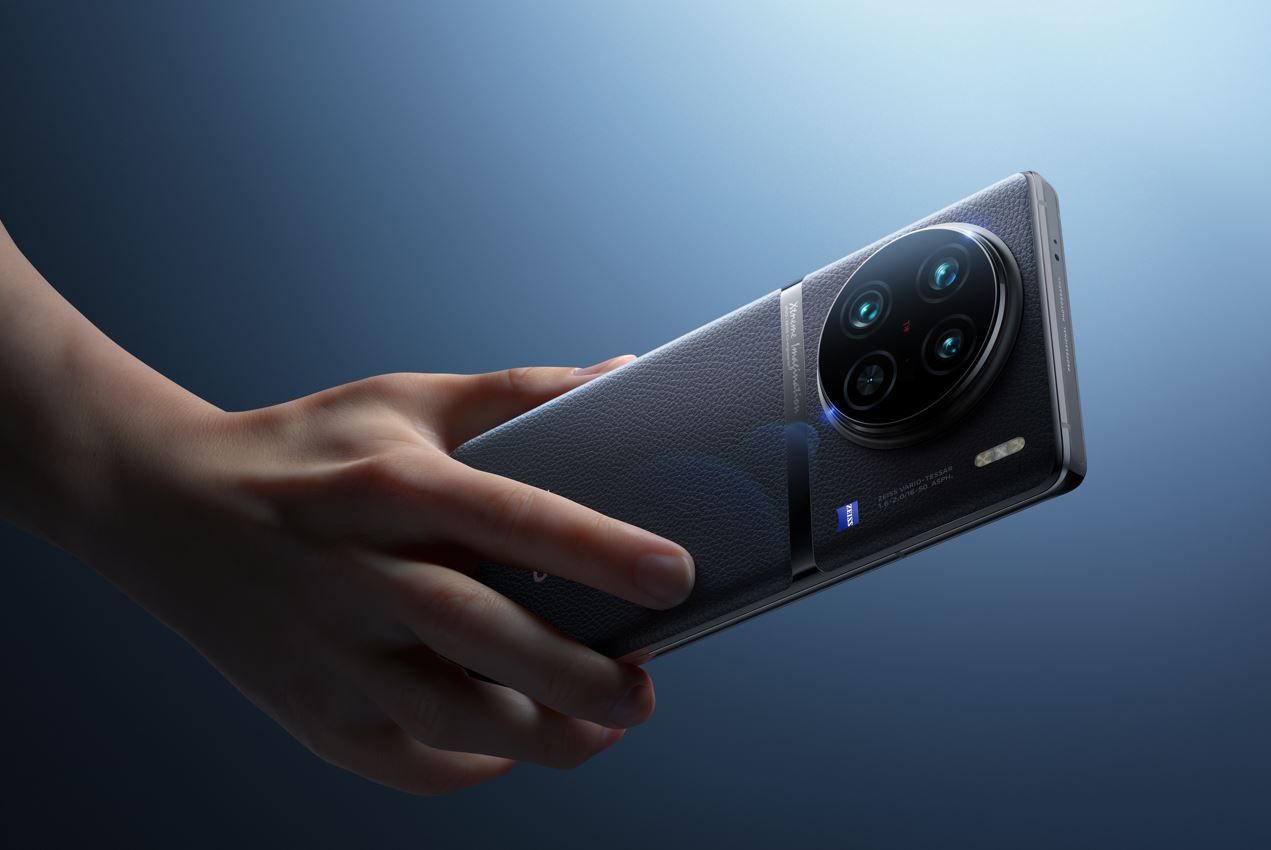 The company alive has just announced, at a European presentation event, its latest flagship: the vivo X90 Pro, characterized by excellent photographic capabilities. This X family smartphone is the third version resulting from the global collaboration between vivo and ZEISS, and offers extraordinary possibilities in the field of imaging, as well as a significant performance upgrade thanks to the combination of two high-performance processors: the latest from Mediatek (Dimensity 9200) and the latest image processor developed by vivo (the vivo v2). Tops the list of technical specifications largest image sensor to date and the improved vivo V2 image processor, with which the firm intends to strengthen its positions in the smartphone category.
"The vivo X90 Pro combines exceptional and industry-leading imaging technologies, co-engineered with ZEISS, with the latest computational technologies developed both in-house and in collaboration with MediaTek to meet and exceed some of the most demanding photographic and videographic challenges, including scenes in low light", has declared Carlos MelladoGTM Director of vivo Spain.
"Today, the boundaries in mobile imaging are changing at an ever-accelerating pace: good quality has become an essential factor in smartphone photography, and at the same time, the latest flagships, such as the vivo X90 Pro, enable professional-level results. Hardware and software work hand-in-hand, powered by artificial intelligence. Consumers thus achieve professional results without extensive knowledge of photography," he says. Oliver SchindelbeckSenior Smartphone Technology Manager at ZEISS Consumer Products.
Highlights of the X90 Pro
The latest device to emerge from the alliance between vivo and ZEISS Global Imaging, on which they have been working for almost three years, incorporates improvements to offer a first-class photographic and videographic experience. This includes a setting of triple main camera newly developed, which significantly increases light sensitivity, natural color processing and image stabilization, to complete a singular experience.
The protagonist is the image sensor I1-inch MX989, the largest in the sector to date. Compared to other devices with a 1-inch sensor, the shutter release 50 megapixels It offers a large f/1.75 aperture and 3.2μm-sized pixels in a 4-in-1 configuration, allowing more light input per pixel for clear, sharp images. The sensor's photosensitive area has been increased by 77% over last year's flagship vivo X80 Pro, with light-gathering capacity increased by up to 43%.
Another essential feature is the 50 megapixel portrait camera, with its 50-millimeter fixed-focus setup. Behind the lens is an IMX758 sensor with an f/1.6 aperture, enabling detailed portraits to be captured even in low-light conditions.
The trio of cameras is completed by an ultra-low distortion 108-degree wide-angle, with its 12-megapixel Sony IMX663 sensor and f/2.0 aperture, allowing you to get the right shot even when you're close to your subject.
The X90 Pro introduces a bespoke optical image stabilization (OIS) technology developed by vivo. This technology performs intelligent and precise stabilization correction compared to standard OIS, achieving CIPA Image Stabilization Level 4, which indicates a professional setting level.
camera functionalities
The X90 Pro benefits from upgraded sensors, and also from a bespoke image processor: the vivo V2, which features self-developed artificial intelligence algorithms. It incorporates T-coated ZEISS optics to further enhance night photography and astrophotography capabilities. Thanks to advances in hardware and software, it is capable of recording 4K video in low light conditions, achieving sharpness even at high ISO settings, due to the noise reduction algorithm. It also captures the starry sky without the need for a tripod, thanks to the astro mode and, with the AI-powered night mode, it addresses the challenge of achieving accurate color tones in night photography.
The X90 Pro incorporates the ZEISS Natural Color 2.0 function, which has been calibrated by vivo and ZEISS to render colors authentically, bringing captured images closer to what is seen with the naked eye.
Another powerful function that the imaging system makes possible is motion capture without shutter lag, which allows the user to achieve the "Perfect Capture & rdquor; be easier. Lag-free shooting means what you see is exactly what you get, even in low light. In the "Sports" and "Night Sports & rdquor; The combination of the high-speed shutter and the motion detection algorithm can instantly freeze frames, keeping a fast-moving subject—like a water balloon bursting in midair, for example—in sharp focus.
Finally, note that, thanks to the 1-inch sensor, the smartphone offers creative effects such as the ZEISS Cine-flare Portrait, which simulates the flare effect seen in many movies, or the ZEISS Miniature Effect, which allows the capture of landscapes sharp miniature urban scenes, creating scenes without the need for post-production.
Autonomy and charge
The X90 Pro supports charging ultra fast 120 W which, combined with a dual-cell battery with an equivalent capacity of 4870 mAh, improves both charging speed and battery life. It supports wireless charging up to 50W.
It offers two charging modes: fast charging and balanced mode. In fast charge mode, the X90 Pro can be charged up to 50% in 8 minutes and 10 seconds. Balanced mode is suitable for daily charging, as it only takes 29 minutes for the battery to be 100% full. The device has 24-dimensional safety protection and TÜV Rheinland Safe Fast-Charge System certification to ensure safety.
team behavior
The tests carried out on the device have revealed its excellent performance in all assigned tasks. This is a professional imaging device with a dual processor. Leading the duo is a MediaTek Dimensity 9200 mobile platform which, together with the vivo V2 image processor, enables a AnTuTu Benchmark score of 1.26 million. The rest of the specification is rounded out with 12GB LPDDR5X memory and 256GB UFS 4.0 storage, boosted by Extended RAM 3.0, which adds an additional 8GB of virtual memory, and UFS Defragmentation, which offers smooth multitasking and data processing. .
The improved liquid cooling system with a vapor chamber keeps the components that work the most at the optimal temperature. This system features a 24-layer cooling structure, which has been increased by more than a third over its predecessor, and covers an area of ​​4,002 square mm. An innovative frame design reduces heat transfer from the CPU to the phone's frame, keeping the areas where your hands touch the phone when held horizontally up to 2ºC cooler in heavy-load scenarios like intensive gaming.
design features
The entire front of the phone is reserved for a 6.78 inch screen offering immersive viewing effects and advanced eye protection. It is a 3D screen with curved edges and very narrow bezels to reach more screen area and offer an immersive video experience, as if you had a movie screen in the palm of your hand.
The screen is made with a new luminescent material Q9 which effectively reduces blue light and offers greater energy efficiency, consuming 15% less. The MTK Dimensity 9200 processor monitors the percentage of blue light in real time and intelligently reduces it to protect your eyesight. The AMOLED display features high-frequency pulse-width (PWM) dimming that reaches a frequency of up to 2160Hz. This dimming system is able to reduce flicker and shape screen brightness precisely: by adjusting the screen-on-off time ratio, and using the visual residue of the human eye, it controls 0% brightness dimming. 100% with up to 16,000 levels for a more progressive, smooth and comfortable dimming than does not hurt the eyes.
display values
One of the team's surprises is that for the first time, the ZEISS Natural Color Display is added to the display color style settings as an option, in addition to the default display mode, so that captured colors are not affected by the screen. Each individual screen on the vivo X90 Pro is calibrated so that color reproduction is close to what the human eye can see.
The vivo X90 Pro's curved display reproduces 1.07 billion colors and a 100% DCI-P3 wide color gamut, delivering rich, natural tones. It features HDR10+ and SGS eye protection certifications for low blue light, low motion blur, and low flicker, as well as a refresh rate of up to 120 Hz, ideal for gaming.
media capabilities
It includes a three-microphone system for greater directionality and noise filtering. It can detect where the sound is coming from based on the strength of each audio signal reaching each of the three microphones, which can better eliminate background noise and improve sound recording quality or call quality.
It has a double stereo speaker, an X-Axis linear motor or haptic vibrator, which is accompanied by an algorithm that provides different vibration responses depending on the scenario or situation within the game for an immersive experience, providing an immersive audiovisual experience and rich response. Top-notch mobile gaming touch screen with a rate of 1000Hz.
Up to 10 eSIM profiles
The X90 Pro includes support for eSIM, so if the customer has it through their operator, they can use it without having to use a physical SIM. Supports up to 2 physical SIMs or one physical SIM + 1 eSIM. The consumer can configure up to 10 eSIM profiles.
Availability
The firm has ensured during the presentation that the team will soon reach the European market. It has not offered prices, although an amount has been leaked on the web that will not reach 700 eurosless in simpler versions and a little more in higher versions of Pro.