eSports
Questie, a new Brand Engagement platform, is born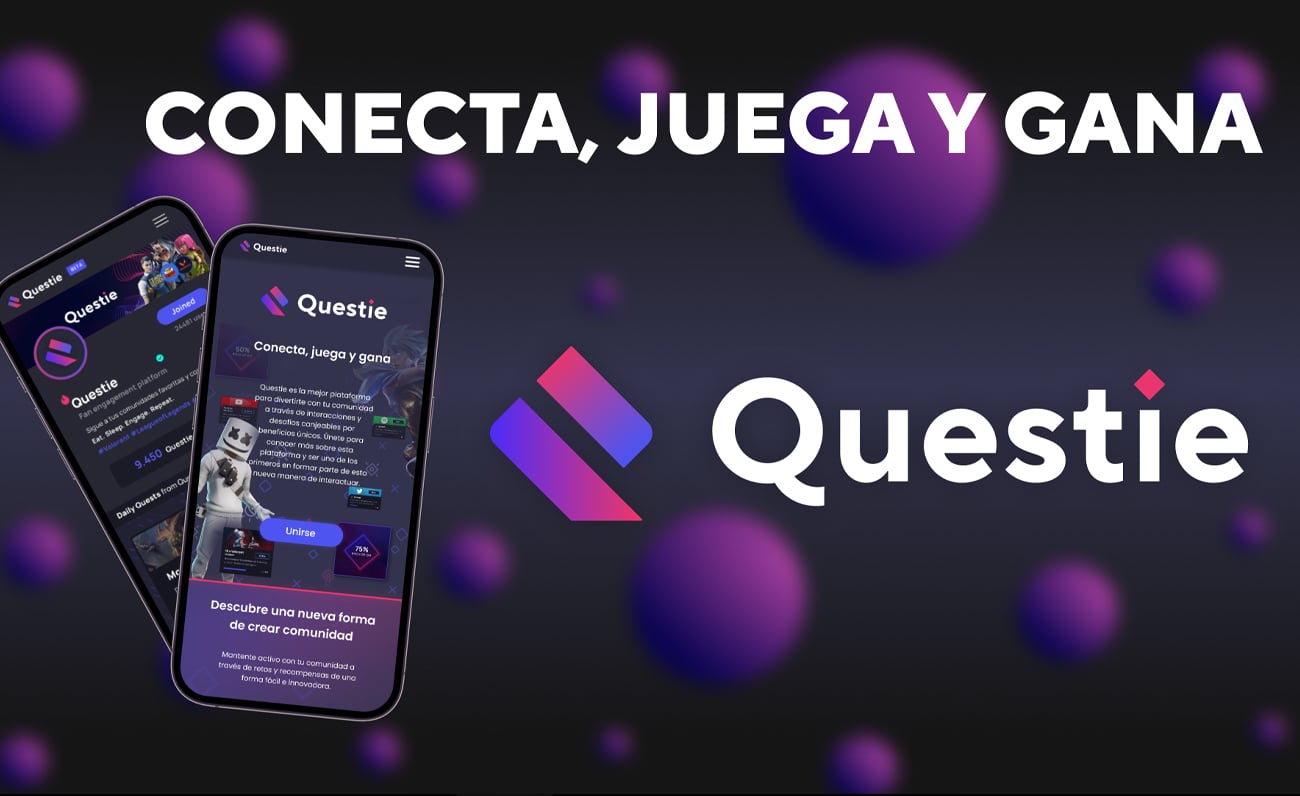 questie is a new platform developed by the Spanish startup kaikoo to revolutionize marketing campaigns in the video game ecosystem. The platform is designed to foster an interactive relationship between brands and players by offering challenges in video games and social networks.
With Questie, brands have the opportunity to build a community for their target audience around their products and services, creating challenges related to users' favorite video games and social networks. In turn, brands can reward the loyalty of their followers with special promotions for their products, physical and digital experiences or coins in their video games, among others.
In a context in which user attention continues to fragment due to the growth of content formats, the challenge for brands to continue developing a noticeable digital presence arises. Questie's objective is to offer them an easy and intuitive platform where they can build and consolidate their relationship with gamers and with it their sustainability in the industry.
By offering a variety of challenge types, including in-game achievements, Questie ensures brands can reach their target audience in a more organic way. Rather than relying on traditional advertising methods, Questie offers a way for brands to connect with gamers on a personal level, offering them an experience that accompanies them in their gaming sessions and rewards their participation in the brand's content.
Questie is the new B2B SaaS developed by Kaikoo, the Malaga startup born in 2020 and responsible for kaikoo.pro, a training platform for competitive video games. Since its birth, Kaikoo has consolidated its presence in more than 17 countries between Spain and Latin America, already having thousands of recurring users.
With Questie we hope to be able to help brands meet their objective when they decide to enter the video game and esports sector. We want them to speak the same language as their consumers and for them to have more fun with their campaigns and content..

Juan Antonio Tejada, CEO of Kaikoo
To make it possible, in addition, Kaikoo has recently raised an investment bridge round in which it has had the support, among others, of the Mexican fund Avalancha and the Spanish fund Demium Capital.
Questie has already captured the attention of some of the biggest players in the gaming and lifestyle industry, who will be announcing their community on the platform in the coming weeks.
The platform is free for users and launches on March 1 at www.Questie.app. Available for users in Spain and Latin America.