eSports
Lua Gaming, the Galician "esports" club that will revolutionize the world of video games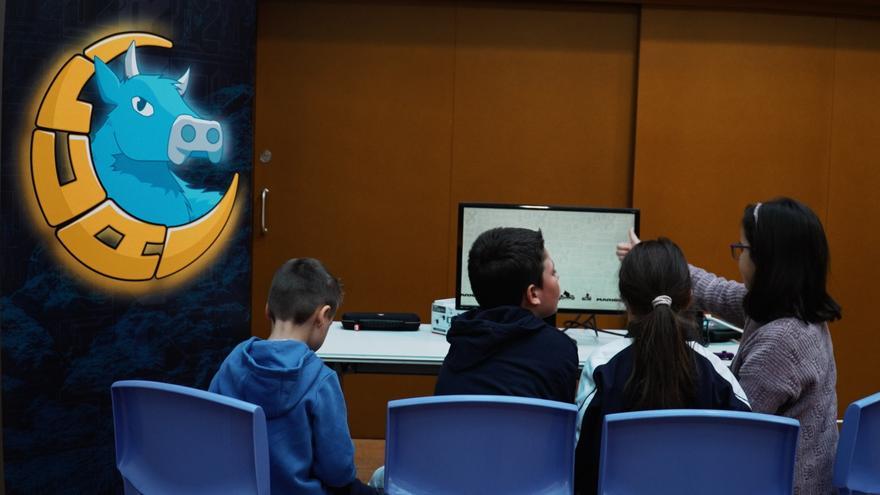 He will have an esports team, he will organize events nationwide, will create content through social networks and promote video games as an educational tool. It is the DNA of Lua Gaming, an "esports" club born in Galicia that focuses on the gaming sector -video game industry- and esports -electronic sports-. Its intention is to represent the entire northwest of Spain and northern Portugal on the international scene with the help of well-known Galician ambassadors from the world of sport and entertainment. It will be presented in Vigo in an act "with surprises".
"Four out of 10 people in the world have played or play video games, therefore, our goal is to become a universal benchmark in its use as an educational and social integration tool," explains its CEO, Cristian González Gómez from Ourense.. It makes it clear that education will be a priority facet for Lua. It will organize multiple workshops to implement the proper use of video games. "Our mission is for families, seniors and young people to enjoy this new type of entertainment," he notes. In addition, it will promote a local talent development academy to train the players of the future in both the sports and psychological fields and it will prepare summer camps: one will be dedicated to families and children and the other will serve to instruct on the dimensions of this sector.
Regarding the sports plan of Lua Gaming, the idea is to participate in various electronic games with different equipment. In the coming weeks, they will close deals and reveal more information about it.. "We are going to be the benchmark esports club in Galicia with relevant Galician ambassadors of national stature", they highlight from the entity. In addition, during this year, it will organize events throughout different Galician cities, as well as various activities in shopping centers in the northwest of the peninsula. At the same time, it will develop online initiatives with the aim of "connecting people through unique experiences". "The tenacity, sustainability, camaraderie, equality, humanity and love for culture are our values," explains Cristian González.
Another of the fronts on which Lua will be present will be in the creation of content. The ambassadors, the players, the streamers during the live shows of the competitions broadcast through platforms such as Twitch and YouTube and the mass of fans of the multinational will be in charge of feeding the social networks with comments, images and videos about the initiative. In the same way, Lua will further project its virtual presence with the contributions of renowned Galician influencers. The company expects the generation of more than 40 million digital impacts.
A booming sector
Electronic games grow exponentially every year, both in Spain and globally. Its current audience worldwide is more than 530 million viewers, with an expansion forecast to more than 640 million in 2025. Forecasts indicate that the video game industry will invoice 2,300 million in Spain in 2024 and will create 11,000 jobs.