Technology
csw67 closing statement game-changing agreed conclusions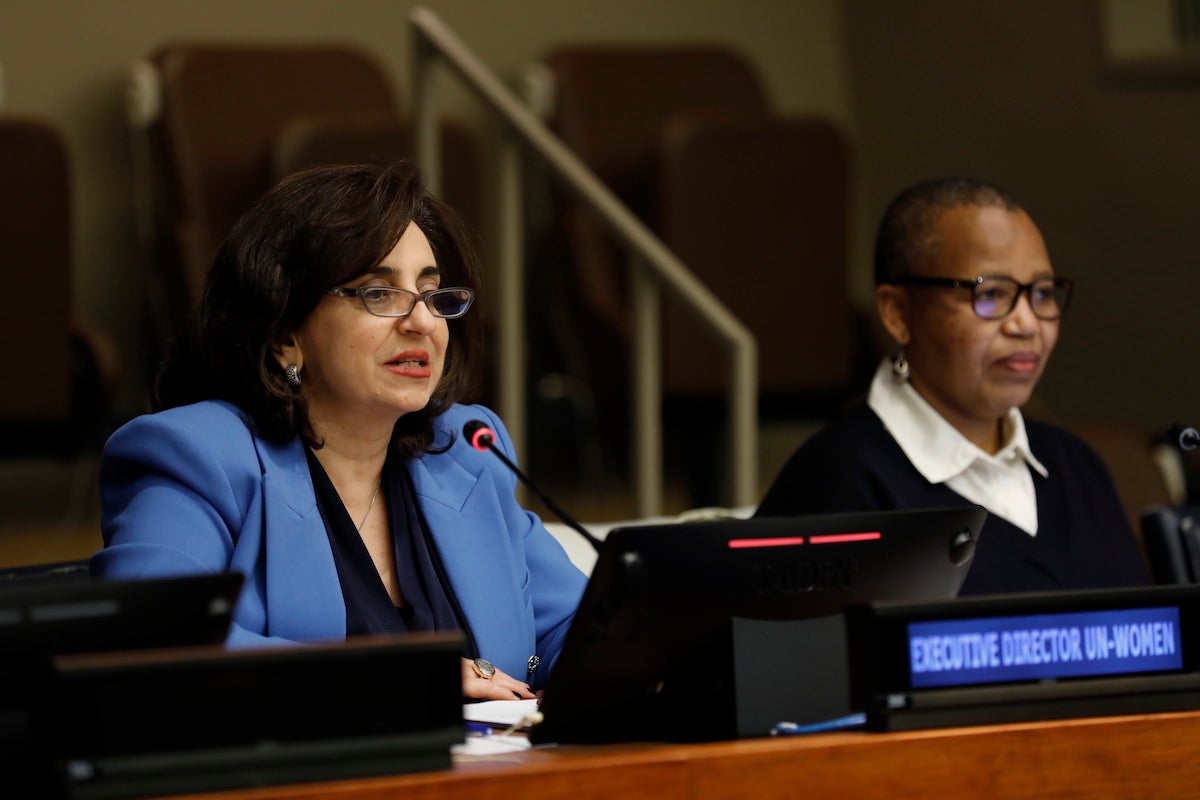 March 17, 2023
(As it was pronounced)
This year's Commission on the Status of Women marks an important milestone. Together they have established the global normative framework on gender equality, technology and innovation that will shape the lives of women and girls around the world.
It is your collective commitment, your energy, your vision, your resilience and your patience that has successfully led us to our Agreed Conclusions for CSW67. They have lived up to this moment and have demonstrated the promise and power of the intergovernmental space. Congratulations to all.
Today they have joined forces to rethink technology and innovation as a powerful accelerator of development, human rights and women's rights. You have helped shape an open, safe and equal digital future for all women and girls.
I acknowledge and thank all those who have so ably guided us along the way.
Thanks to my sister, Her Excellency Mathu Joyini of South Africa, for her continued leadership in this second year as Chair of the Commission on the Status of Women. We are grateful and proud of her unwavering commitment and the positive momentum she has fostered, along with her capable Vice Presidents, the Hon. Ms Antje Leendertse from Germany who stayed with us until the wee hours of the morning, Ms Māris Burbergs from Latvia and Ms Chimguundari Navaan-Yunden from Mongolia and all her teams.
I also thank Her Excellency Ms. María del Carmen Squeff from Argentina, the Vice President, who led the facilitation process with energy and vision. Thank you, Ambassador, for her firmness until the wee hours of the morning to ensure that consensual Agreed Conclusions were reached. Thanks also to Pilar and Florencia for their dedication and hard work.
And to all CSW67 delegates, thank you for making CSW the leading intergovernmental meeting on gender equality and women's rights. After too many years of absence, the promise and potential of CSW has been revived again thanks to the vibrant face-to-face dialogues held in these esteemed halls.
This year we were joined by 181 member and observer states: three heads of state, one head of government, two vice-presidents and 116 ministers. This scale reflects the importance of gender equality for all of us, for the 2030 Agenda, for future generations and for those we represent and serve.
It has been inspiring to have the halls and meeting rooms of the United Nations filled with your energy, your voices, your vision and your chatter. There were some 200 official side events and 700 civil society and NGO side events, attended both in person and online. More than 7,000 participants pledged here in New York, not including all those who joined us virtually. You are the spirit and soul of CSW.
I would especially like to acknowledge the creativity, energy and substantive contributions of all of civil society and our youth delegates, including teenage girls, who have brought a much-needed fresh perspective to this year's CSW.
It is the combination of government, civil society, youth from all parts of the world and from all walks of life, together with our colleagues at the UN, that makes CSW so special.
This reflects the vision of what the United Nations can and should be; the best of what we collectively have to offer the world. Let me take this opportunity to thank my own UN Women team and the conference management teams. Your dedication and invaluable contributions, from many months before this session, is what makes our work and our achievements possible. I thank you and all the conference management teams for your support, your professionalism and your patience with us.
This year's Agreed Conclusions are game changers and advance our vision of a more equal and connected world for women and girls in all their diversity. Our job, as we leave here today, is to make them a reality.
The ultimate success of these Agreed Conclusions is beyond completion today, in how we collectively carry them out.
This year's Agreed Conclusions provide us with a vision of a more equal world. As we leave here, let's do our best to make them a reality for all women and girls.
I thank you.