News
5 spaces that promote female gamers in Latin America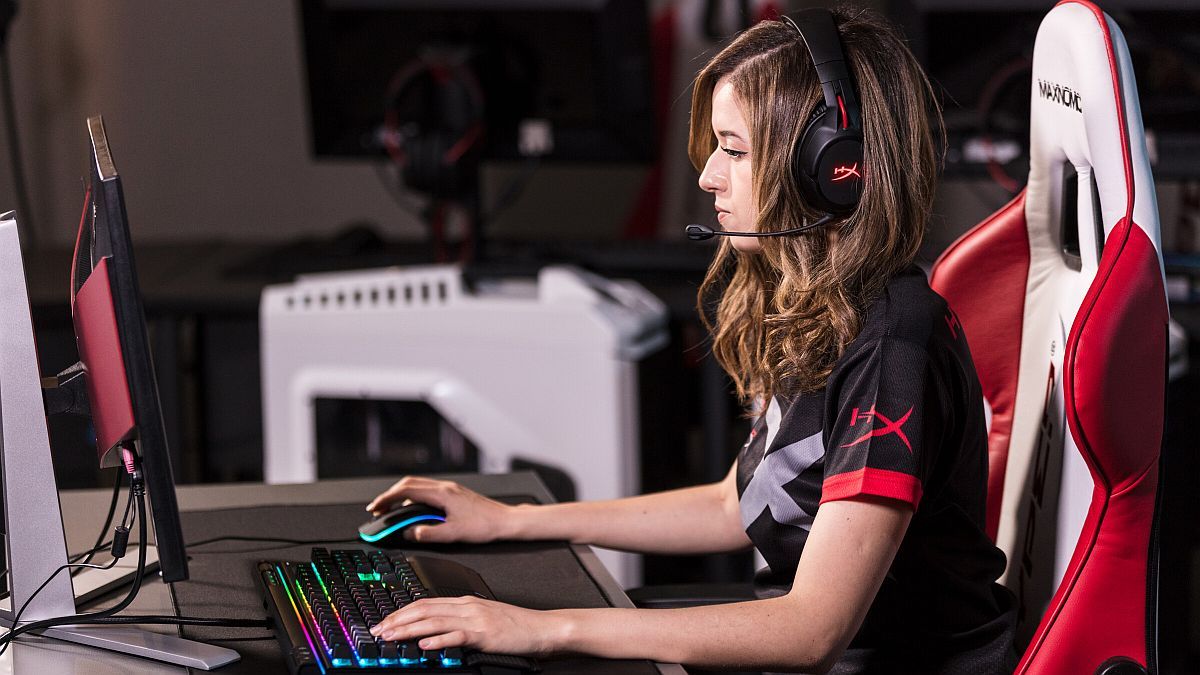 Women's Day was the ideal opportunity to celebrate those areas where women have managed to break through. The gaming industry is one of them. The female role in video games has become a real, forceful and constantly growing fact. In 2022, 72% of women globally played a video game according to the Consumer Insights – Games & Esports survey carried out by Newzoo.
"Fear is behind us and now we love what we do, we are witnesses that both in competition, as in the creation of content for networks or via Streams, we are growing and we see how each girl is forging her path, showing her experience and passion for what what are you doing", says @Paudazzle, a renowned gamer and streamer from Colombia with more than 170,000 followers on TikTok and more than 50,000 on Instagram. "As girls we must respect a medium that has evolved by leaps and bounds giving us the importance, recognition and respect that every gamer deserves regardless of their gender, ideology or orientation".
However, globally only 35% of women self-identify as gamers vs. 51% of men who self-identify under that category according to Newzoo.
Faced with this reality, HyperX, the HP Inc. video game peripherals team and the leading video game and esports brand, identified the spaces and organizations that are driving and promoting the development and empowerment of female gamers in Latin America.
Woman In Games Argentina
It is a networking community of professionals and fans of the video game industry, which brings together women and dissidents from Argentina and whose mission is to work for a more inclusive video game industry. They have promoted notable campaigns such as #SwitchVoices, which sought to make visible the mistreatment and verbal abuse that some online gamers receive just for being women; using a voice modulator they posed as men to show the contrast and discrimination in the middle.
Association of Women in the Video Game IndustryChili
Based in Chile, it is a non-profit organization that seeks to give importance and visibility to the work of women in the media, as well as create new spaces for collaboration between professionals, students and video game enthusiasts, to promote new talents and projects. As part of its efforts, for the third consecutive year the association conducted a survey of more than 1,500 women in Chile, Colombia and Argentina to identify opportunities for them within the industry.
FemDevs Peru
Born as an extension of the non-profit association FemDevs in Spain, FemDevs Peru is a community of Peruvian gamers and developers whose objectives are to support, promote and motivate women in Peru and Latin America who want to enter the video game industry. . In 2021 they were recognized for Women In Games at the WIGGlobal Awards. Through their different platforms they care about spreading vacancies for the technology industry for women.
SheGaming Colombia
It is the first women's esports team in Colombia that also produces content on its different social networks. They have a segment on Youtube called Nub News in which they upload content about gaming and relevant news in the medium. Last year they celebrated the PlayToRemember campaign on empowerment and the role of women in the industry.
Woman Game Jam
It is a global event with a presence in various regions of Latin America in which thousands of women developers are challenged to create digital or analog video games within a certain time limit and under the same theme or concept. It is a non-competitive event focused on women, transgender and gender non-binary people whose objective is to create a comfortable and encouraging environment that promotes learning and the development of the portfolio of the participants.
As a leading company in the gaming industry, HyperX supports and celebrates all initiatives committed to supporting and promoting the inclusion of all gamers regardless of gender, age or preferences to create a diverse and inclusive gaming community. For HyperX, we are all gamers.