eSports
Madrid in Game brings esports closer to education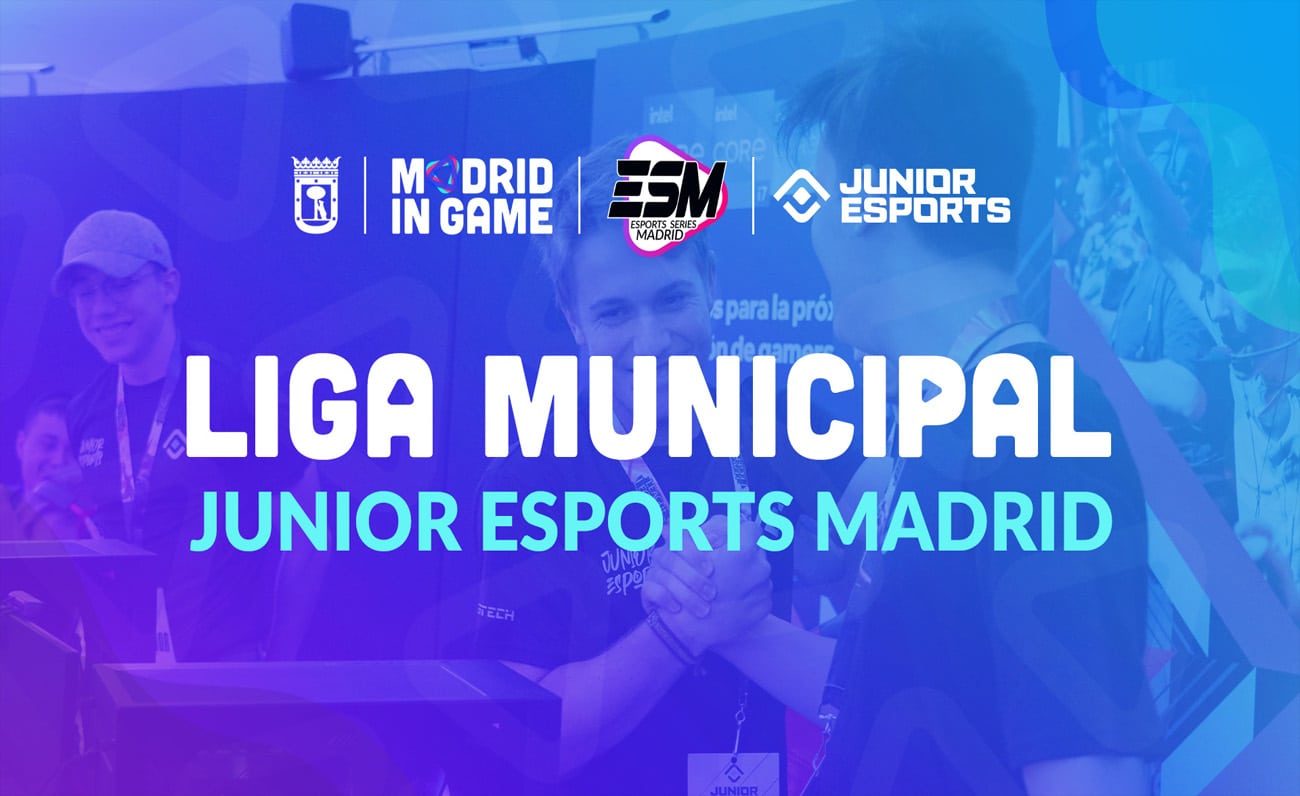 JUNIOR Esportsthe educational and technological project, developed by GGTechin which students from educational centers throughout the country participate, between 14 and 18 years old, and FP, has launched its Municipal League JUNIOR Esports Madrid which will end at the facilities of the Madrid in Game Video Game Campusan initiative of City of Madrid with the aim of bringing young students from Madrid closer to a league that combines competition with values ​​and the educational environment.
More than 120 students from nearly 20 educational centers from the capital will enjoy a safe space to play, socialize and have fun with other young people from the city, in addition to winning fantastic prizes. The JUNIOR Municipal League sports will crown their champion in the In-person Grand Finalewhich will be disputed between June 23 and 25 at the Esports Center Madrid Video Game Campus.
Competition Details
Over the next few months, students from Madrid will face each other in the Municipal League JUNIOR Esports Madrid and they will seek to win two top-level titles: League of Legendsthe team strategy game, developed by Riot Games and Rocket Leaguethe multiplayer game of Epic Games in which soccer is mixed with chaotic vehicles.
The Municipal League JUNIOR Esports Madridwhich began on March 12, will have a Qualifying Phasemade up of seven competitive days in online format, which will be held every Sunday until next April 30.
The best teams from both games will qualify for the play off of the competition, which will take place between May 7 and June 25: Quarter finals May 7th, semifinals May 14 and In-person Grand Finale from June 23 to 25.
Winners in League of Legends and Rocket League will share a prize of €2,500 in computer equipmentwhich will be used for the digitization of classrooms of their schools.
JUNIOR Esportsis in your 6th seasonand it is a project focused on gaming and based on a set of 16 core values. The goal of this initiative is encourage education, learning and personal development both inside and outside the classroom. Through competition and multiple social initiatives, students are taught to make a responsible and controlled use of video games.