eSports
LoL: Goodbye to the dreams of Primate, the WAP Esports squad gets the victory and the pass to the final of the Master Flow League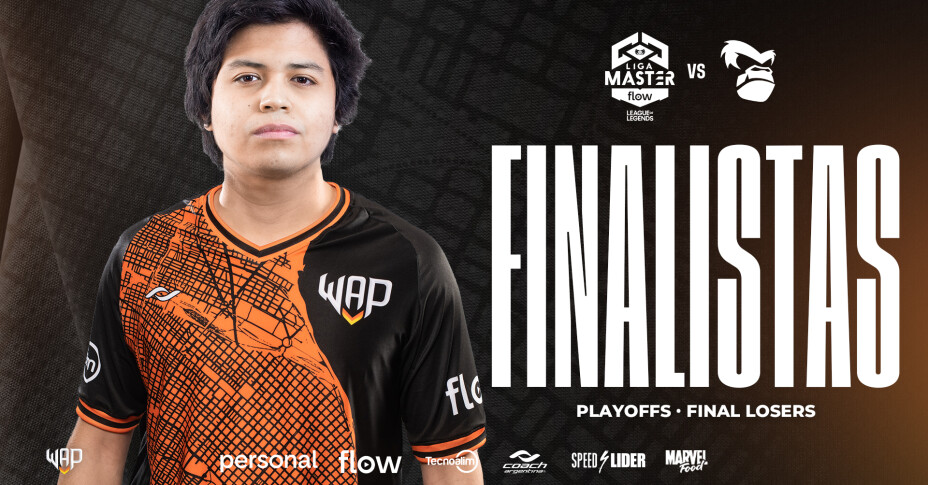 Continuing with a quite hard-fought stage between the teams of the Master Flow League where the best of five are being very even we come to a battle where Primate faces WAP Esports to determine which of the two squads manages to continue in the contest for the lower bracket where only one will be able to get the long-awaited pass to the grand final against the foxes.
During the first map we could see the primates dominating from the first minutes having a Xayah on their side in the hands of Krim and an Ahri in the power of Chordy with which they caused a great impact within the competition by having a large amount of damage that little by little gives them an advantage in the game with which they come out ahead and manage to take the first point.
For the second game, WAP's response was noted, putting the furious mode on their side, managing to punish their opponents on several occasions to take the advantage in their favor with a Neadz who uses his Sylas in a very good way to steal the final rivals with which he manages to make better use of them, with this strategy the series goes 1-1 on the scoreboard.
In the third map, the WAP team's aggression did not wait because the confidence boost from the previous game benefited them in a good way, managing to take an early advantage in the game, with a Sivir in the hands of lake the advantage in the lower part was noted from the first minutes by creating several opportunities that gave them the victory in their favor.
Arriving at a fourth stage, the squad of the apes was in danger as they needed to win this match in order to reach the decisive map, during this map we saw a more even match between both sides where the hunger for victory of each one was seen, the aggressiveness of lake She is the one that comes out with a Xayah with which she manages to cause a large amount of damage and gives her squad victory.
After four very intense maps the team of WAP rises with the victory against a difficult rival to obtain the pass to the grand final of the Argentine tournament, with a fairly good regular phase now they will have the opportunity to face Macro Pampas to define which of the two will take the league title in this opening tournament on the last date of this great event.