Reviews
HYENAS reveals character inspired by SEGA's most beloved hero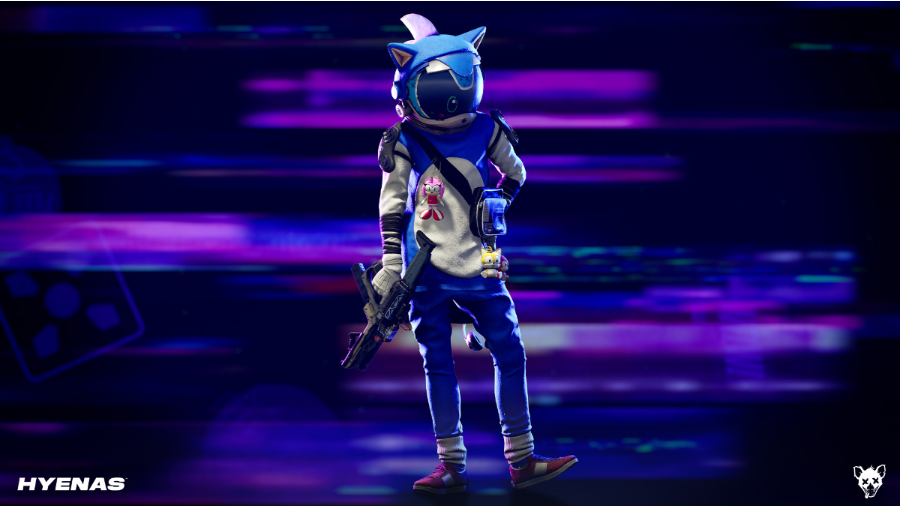 Creative Assembly has revealed Hero-Ki, the specialist cosplayer joining the playable repertoire of the chaotic extraction shooter HYENAS™…and someone who is clearly inspired by a particularly fast-paced SEGA saga!
Hero-Ki was famous on Earth thanks to his cosplays and charity work, but after being evacuated to Tocho, he has been forced to harness his abilities for more evil purposes. Equipped with a specially modified camera to capture the look of a target for cosplay purposes, Hero-Ki can use his fondness for disguises to evade threats and take advantage of the environment in HYENAS, as only the most savvy of opponents will be able to spot. the clues that expose him as an impostor.
Hero-Ki joins the rest of the hyenas, which include specialists such as Prima, an uzi-wielding dancer, and Commander Wright, an astronaut equipped with a foam gun, as well as other characters yet to be discovered.
We invite all PC gamers to join the pack (#JoinThePack) here for a chance to participate in the next alpha, which starts tomorrow at 5:00 PM GMT / 11:00 AM Mexico City / 2:00 PM Buenos Aires. To give you a taste of what's in store, Active Product Manager Alex Hunnisett participated in the Future Games Show Spring Showcase to introduce Hero-Ki and an exclusive trailer video for HYENAS.
In tomorrow's alpha, you'll be able to play Hero-Ki on both of the bootship's playable maps: New York-inspired We Took Manhattan and 80s-inspired Greed is Good. This alpha will be available for 11 days, so you'll have plenty of time to enjoy it and refine your tactics before it ends on Monday, April 3 at 9:00 AM BST / 2:00 AM Mexico City / 5:00 AM Buenos Aires.
HYENAS is a multi-team multiplayer extraction shooter where you take on the role of misfit anti-heroes who compete against other gangs and law enforcement to steal pop culture memorabilia. You can follow all the action and news from HYENAS through @PlayHyenas on Twitter, Facebook and Instagram. HYENAS It's coming to Xbox Series X|S, Xbox One, PlayStation®5, PlayStation®4 and PC, and you can now save it to your Steam wishlist.