Technology
Nothing presents the Ear (2): its new wireless headphones | Technology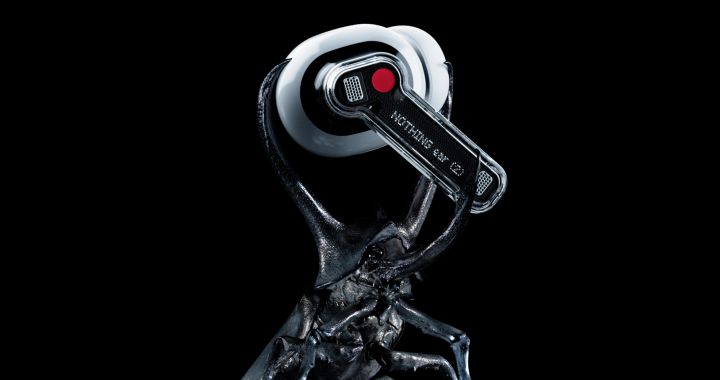 Nothing, the London-based consumer technology brand that everyone remembers for its transparent products, has presented a new reference for its catalogue; the Ear (2), totally wireless headphones, which once again integrate the iconic design together with elite engineering and the latest in customization, to offer the best audio experience.
To present them, the company's marketing people have once again involved Carl Pei (ex-OnePlus), in this case to "get into the skin" of some of the main youtubers in the medium (or at least in replicas of their sets ).
Let's look at some of the key points that Nothing highlighted in its new headphones:
Ear (2) is Hi-Res Audio certified for an immersive listening experience. LHDC 5.0 codec technology ensures that even the finest sound details are heard at the industry-leading standard, transmitting frequencies up to 24-bit/192kHz at speeds of up to 1 Mbps.
That drivers 11.6mm dynamic driver with a custom diaphragm that we mentioned provides the Ear (2) with improved acoustic performance. A redesign has been included that combines materials such as polyurethane and graphene in order to achieve even richer high frequencies and deeper, smoother bass. Plus, the unique dual-chamber design creates a larger space for smoother airflow and even more defined sound.
For the first time with a few nothing, users will be able to connect to two devices simultaneously and seamlessly switch between playing music or receiving calls. For example, if a user is listening to music on her laptop and receives a call on her phone, Ear (2) will automatically alert her to the incoming call. In this way, the call can be easily answered using the pressure control on the headset, and when the call ends, the headset will automatically resume playing music from the laptop.
personal sound profile
When designing the new Ear(2) began, Nothing set out to create an audio device that could meet all of the individual audio requirements. In this way, the company has achieved that the Ear (2) allow users to create a personal sound profile according to their hearing capacity. After performing a listening test via the Nothing X app, Ear (2) adjusts the equalizer levels in real time to match the user's hearing for a fully tailored listening experience.
Clear Voice Technology
So that calls are heard perfectly, Ear (2) has the best technology clear voice that Nothing has developed to date. With three high-definition microphones in each earbud and an intelligent noise reduction algorithm that can filter more than 20 million sound samples, Ear (2) can eliminate background noise and enhance the user's voice during calls in real time. real.
Active noise cancellation
Ear (2) is designed with the best noise canceling technology Nothing has ever developed, achieving up to 40dB of noise reduction. In addition, now it has custom active noise cancellation mode that conforms to the exact shape of the user's ear canal, and the adaptive mode that automatically adjusts the level of noise reduction in real time according to the environment in which the user is located. With all these modes, Ear (2) offers an optimal noise cancellation experience according to the user's preferences.
improved performance
Ear (2) can offer up to 36 hours of music playback after a full charge (with active noise cancellation turned off). With fast charging, it can offer up to 8 hours on a 10-minute charge. Ear (2) also supports wireless charging up to 2.5W and can reverse charge compatible devices like Nothing Phone (1).
Ear (2) is designed to handle everyday needs with an IP54 waterproof rating for your earbuds, while the charging case is IP55 rated for added peace of mind.
For a more comfortable and precise user experience, Ear (2) has pressure controls to prevent accidental touches and the discomfort of touching the ear canal. Users can skip tracks, switch between noise canceling modes, and adjust the volume, all with a simple press. Controls can be customized in the Nothing X app, available for download from the Google Play Store and App Store.
Fast connection
Ear (2) supports Google FastPair on Android devices and Microsoft SwiftPair on Windows devices. Once connected to the Phone (1) in gaming mode, the headset will automatically activate low latency mode for an enhanced gaming experience. For users without the Nothing Phone (1), you will need to manually enable low latency mode in the Nothing X app.
As you can see, not everything is an attractive design in these new Ear (2), there is cutting-edge technology behind them and that increases our desire to put them to the test. The Ear (2) will be priced at 149 euros and will be available at nothing.tech starting this Wednesday, March 22.