Guides
Master Research Wish Granted in Pokémon GO: Tasks, Phases, and Rewards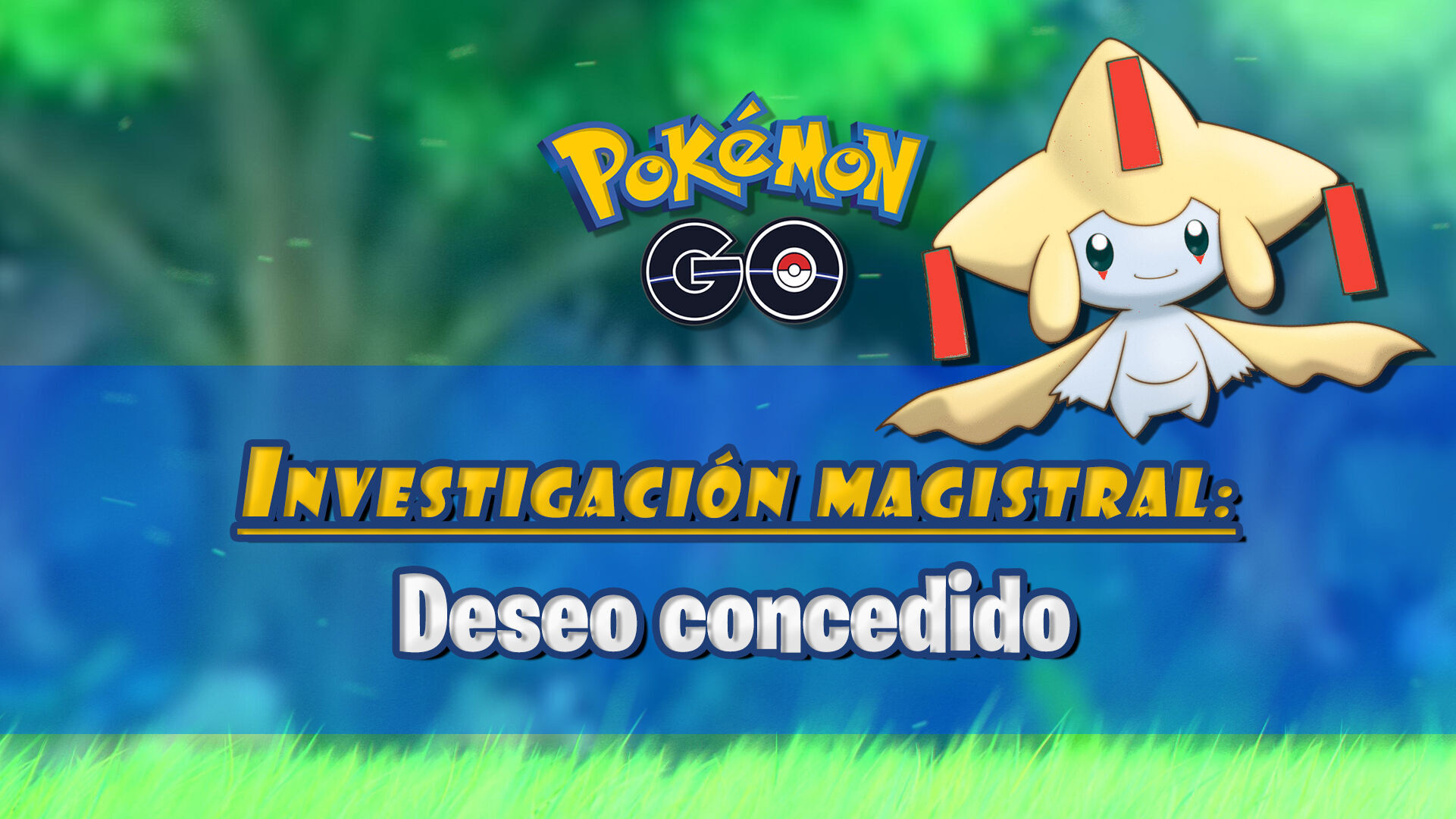 All the details of the masterful investigation Wish granted to get Jirachi variocolor in Pokémon GO. Complete all the tasks and stages to earn these rewards.
Masterful Investigation: Wish Granted is the name given to one of the many special investigations of Pokémon GO that we can receive from Professor Willow in our diary. This mission was included in the game from February 18, 2023.
Next, in this entry of our tips and tricks guide we are going to teach you how to unlock and activate this investigation and what are all the phases of tasks and objectives What do you need to do to get your rewards specials.
Requirements to activate Master Research Wish Granted
He requirement to unlock and activate The Wish Granted Master Research on your account is as follows:
You can receive the investigation buying a ticket for 5.99 in the in-game store (available as part of the Pokemon GO Tour: Hoenn Global event, from February 20 to March 20, 2023).
You can also receive the research if you have previously completed the "GO Tour: Hoenn – An Uncanny Alliance" paid research, available for purchasing a ticket to the Las Vegas Tour of Hoenn event.
If you meet any of these requirements then you should receive notification from Professor Willow any time you automatically activate this masterful investigation in your diary so that you can complete it whenever you want. There is no time limit to perform their tasks.
All Masterful Research tasks and rewards: Wish Granted
Final Research Reward: capture shiny Jirachi.
Then here below you can see all tasks and rewards from Pokémon GO Wish Granted Master Research. This mission is composed of a total of 6 phases:
phase 1/6
Catch 385 Pokemon originally discovered in the Kanto region: 385 XP.
Catch 385 Pokémon originally discovered in the Johto region: 385 XP.
Catch 385 Pokemon originally discovered in the Hoenn region: 385 XP.
Get a gold Hoenn badge: 30 Ultra Ball
Stage Rewards: 10 Kyogre candies, 10 Groudon candies and 10 Rayquaza candies.
phase 2/6
Have 10 best partners: 1 Pokocho.
Get a heart with your partner for 14 consecutive days: 1 Pokocho.
Stage Rewards: 3850 XP and 3 Rare Candy.
phase 3/6
Capture 5 Kecleon: 1 Incense.
Spin Photodiscs in PokStops 14 days in a row: 1 Incense.
Stage Rewards: 3850 XP and 3 Rare Candy.
phase 4/6
Make a lucky trade: 1 Bait Module.
Make 100 Great Throws: 1 Lucky Egg.
Stage Rewards: 3850 XP and 3 Rare Candy.
Phase 5/6
Capture 500 Pokémon: 1000 Stardust.
Catch a Pokémon 7 days in a row: 7 Golden Razz Berry.
Reach Level 40: 4000 Stardust.
Stage Rewards: 3850 XP, encounter with shiny Jirachi and 3850 Stardust.
Phase 6/6
Collect Reward: 1 Star Piece.
Collect Reward: 1 Lucky Egg.
Stage Rewards: 3850 XP, 20 Jirachi Candies and 3850 Stardust.