eSports
Kindai University creates eSports studio with Blackmagic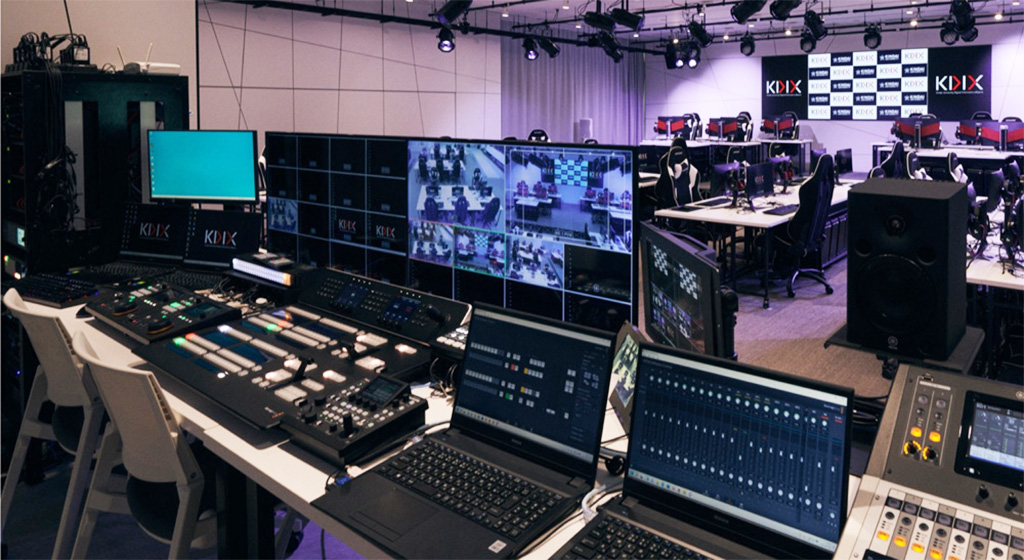 Blackmagic's ATEM mixer is a key part of the study where students at Kindai University, Japan can learn how to produce an eSports format.
Despite the popularity of the electronic sports, only a few Japanese universities have dedicated campuses where students can learn the technical workflows needed to complete their audiovisual production. In response to this demand, Kindai University decided to create a space where it installed audio, transmission and lightingas well as multiple PCs for videogames, thus creating a study of eSports fully functional. When choosing the devices, the institution made sure that the students could use the same products used in real work dynamics.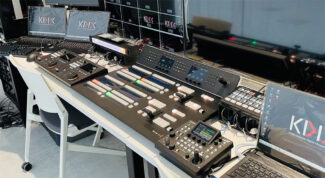 After studying the market, Kindai University chose a wide selection of equipment from black magic. For example, given the large number of cameras and PCs used at eSports events, it is necessary to have numerous tickets. To solve this need, all sources are transmitted to a mixer ATEM Constellation 8K through a matrix Smart Videohub 40×40 and then alternate between them using a device ATEM 2 M/E Advanced Panel 20. On the other hand, several units HyperDeck Studio HD Plus They allow recording the signals transmitted by the mixer and are also used to reproduce audiovisual sources. Other equipment used includes monitors SmartScope Duo 4K and SmartScope Duo 4K (providing the possibility of monitoring the signals and the waveform), devices DeckLink Mini Recorder to capture the images, monitors Blackmagic MultiView 4units Mini Converter HDMI to SDI 6G and devices Micro Converter SDI to HDMI 3G.
When it opened, the university feared that the professional equipment could be a bit overwhelming for students, but they have quickly learned to use it, according to the own Kindai University. The institution hopes that students will continue to take the initiative when it comes to taking advantage of these facilities to carry out various projects and learn through experience. In parallel, the educational institution has made these facilities available to the industry so that they can be rented by third parties. To this day, they have already hosted events like the West Japan Regional Final of STAGE:0, a national eSports tournament for high school students.
Did you like this article?
Subscribe to our RSS feed and you will not miss a thing.
Other Blackmagic Articles