eSports
Giants Innovation Hub is born, a space to support technological projects that will transform the internet and the gaming industry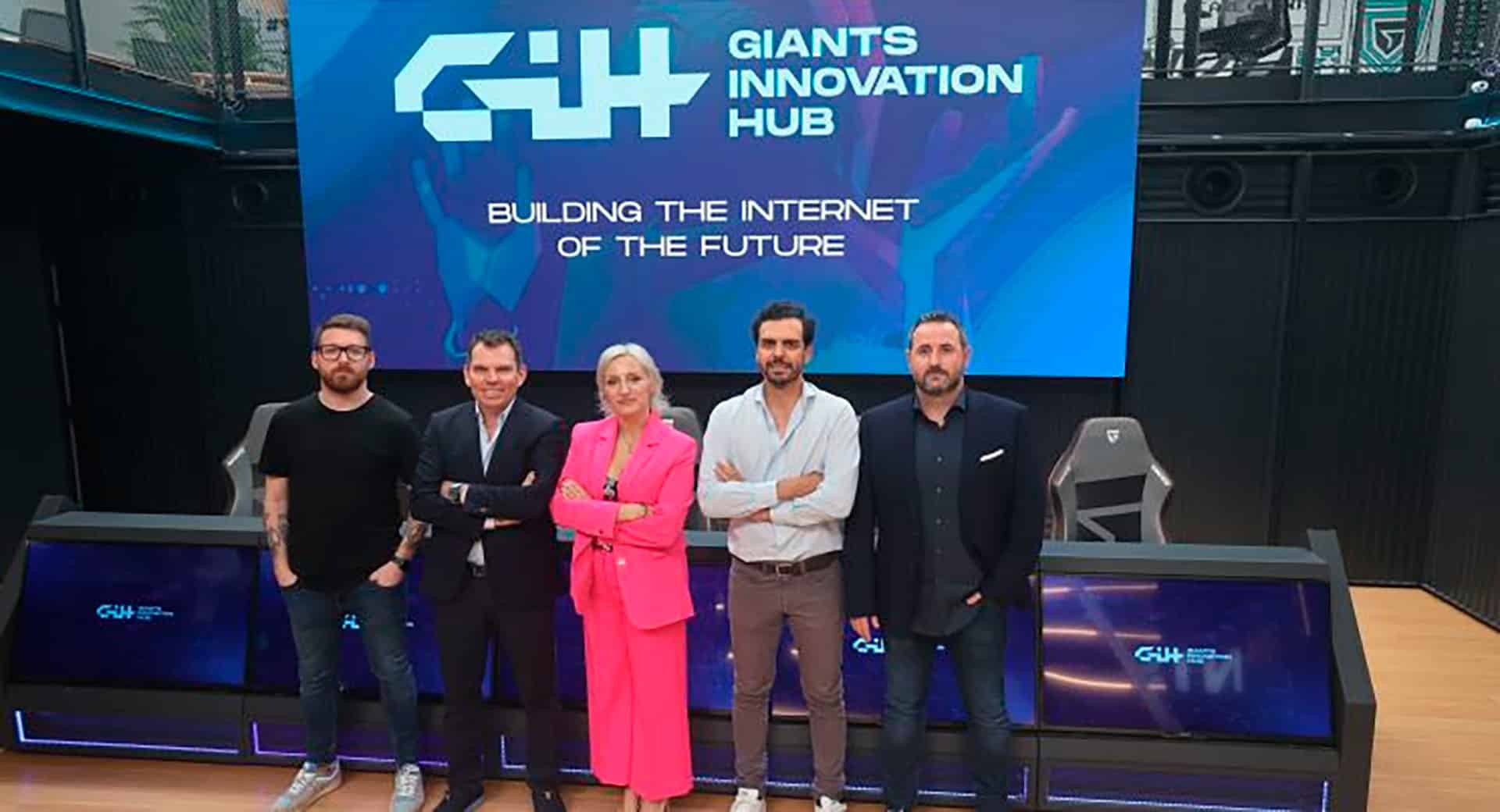 Today the presentation of Giants Innovation Hub took place in Malaga, a space that aims to support innovative technological projects related to gaming and esports with the purpose of build the internet of the future. This initiative with an international vocation was unveiled this Thursday at the Giants esports club headquarters in front of more than 70 investors, businessmen and managers.
Giants Innovation Hub arises from the union of Virginia Calvo and José Ramón Díazowners of giants; Thomas Gassetfounder and CEO of urbania; and Alvaro Villacortaentrepreneur and investor who has previously led strong funds in Southern Europe as Think Bigger Capital. It will be Álvaro Villacorta who will lead the project as managing partner.
Three programs make up the Giants Innovation Hub: 'Giants Esports Lab', 'Giants Media 4 Equity' and 'Giants Venture Capital'. To apply to any of them, entrepreneurs simply have to fill out a form that can be found on the official website: giantsinnovationhub.com.
Giants Innovation Hub seeks to collaborate and invest in talent from any country in Europe. Although has been opened headquarters in the facilities of the Giants esports club and therefore offers the possibility of work in Malagawill set up offices in different capitals such as Madrid, Barcelona and Lisbon thanks to an agreement with mondayand also proposes operate remotely for whoever wants it.
We believe that gaming will be the industry that will help blockchain technology gain mass adoption in society. We are committed to specialization in order to add value to entrepreneurs who are building the internet of the future.

Álvaro Villacorta, managing partner of Giants Innovation Hub
Giants Innovation Hub was born after a deep reflection on the future of gaming and esports, and how Giants can continue to add value and integrate new technologies related to blockchain, web3 and artificial intelligence. We are very excited about this new spin-off and especially happy with our fellow travelers.

Álvaro Villacorta, managing partner of Giants Innovation Hub
Our investment and active participation in this initiative is a clear commitment to innovation, but, beyond the technological vision, it is a clear commitment to the real economy. The way in which blockchain or the metaverse and, ultimately, web 3.0 will affect and condition traditional businesses is an unprecedented paradigm shift and economic model. Being in it and dedicating resources to it is not an option, it is an absolute necessity.

Tomás Gasset, founder and CEO of Urbania and investor, also founding partner of Giants Innovation Hub
Giants Esports Lab
This program will welcome entrepreneurs with an interest in software, hardware, AI, data, analytics and fan experience who are looking for opportunities in gaming, especially professional video game competitions, also known as esports. The purpose of Giants Esports Lab is to reach collaboration agreements in which these entrepreneurs are provided with the know-how and expertise of a club, in this case Giants, in order to test their proposals in real settings.
Giants Media 4 Equity
This 'growth' program offers startups from different sectors, with the aim of growing, different assets and digital media supports from the Giants ecosystem in exchange for shares. The club has an audience that reaches 900 million impacts per year and allows these startups to obtain part of that reach and visibility. It is a proven business model with numerous success stories. It is estimated that the average contribution that can be offered to these startups is around 250,000 euros.
Giants Venture Capital
This venture capital fund, Giants VC Fund I, FCRE., will invest in the startups that will shape the internet of the future, with a special focus on innovative and transformative blockchain, web3, metaverse and gaming projects. The fund expects to reach 50 million euros to allocate up to 40 startups, with a ticket that can go from 100,000 euros to 3 million in each one.