eSports
The first duels of the RMR of the BLAST Paris Major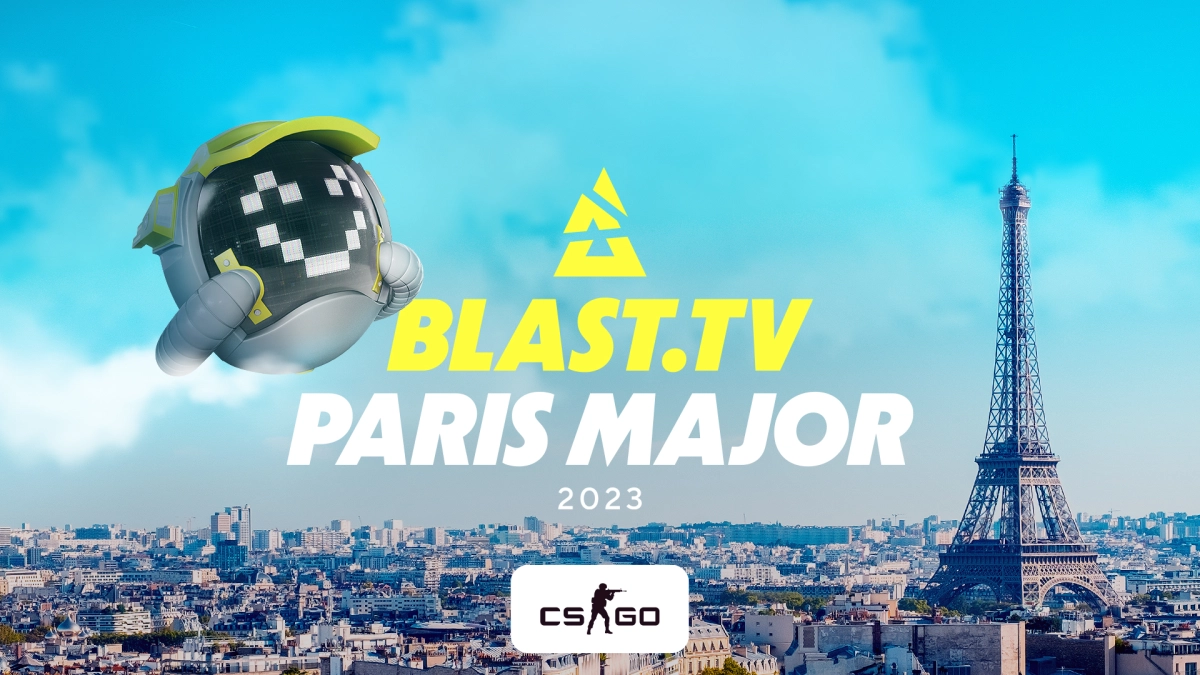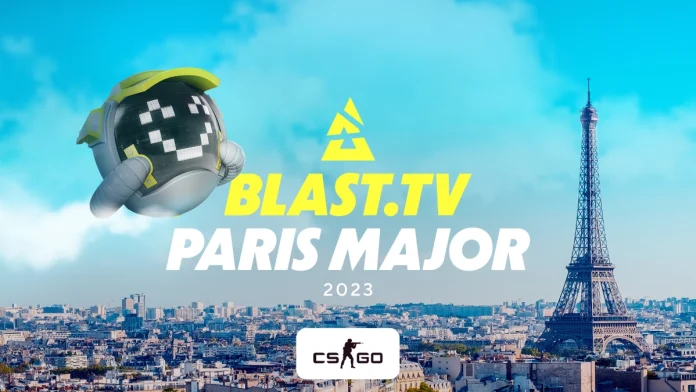 While the Counter-Strike: Global Offensive keep on talking to the ESL Pro League 17, the Major approaches slowly. The approach to the biggest CS:GO event comes from BLAST, organizer of the next Major, which launches the qualifying calendar RMR. He BLAST.TV Paris Major you already know the dates, schedules and crosses of the regional qualifiers that will distribute tickets to the tournament in Paris, France. Among the first duels we will have clashes of titans like the Team Vitality against Astralis and FaZe Clan facing og to open the RMR I was doing the BLAST Major.
The designated date will be Thursday April 6, three of the four RMR qualifiers to the BLAST.TV Paris Major will begin that day. The RMRs of Europe A, America and Asia They will start this day and will play matches until Sunday, April 9, announcing a large part of the qualifiers. The rest of the classifieds will be known when the RMR Europa B concludes, which will take place from April 11 to 15. Once all of them are finished, we will have the 24 teams qualified for the first Valve-sponsored event of the year.
As he Europe RMR As the RMR of America will use the swiss system format. This format will qualify teams that win three games, while teams that lose three games will be eliminated. Only qualifying or elimination matches will be played as a best of three (Bo3) and the remaining games will all be best of one (Bo1). As for the Asia RMR, BLAST will place all eight teams in a double-elimination bracket. Here the first duels of all the RMR of the BLAST.TV Paris Major.
RMR Europe A | From April 6 to 9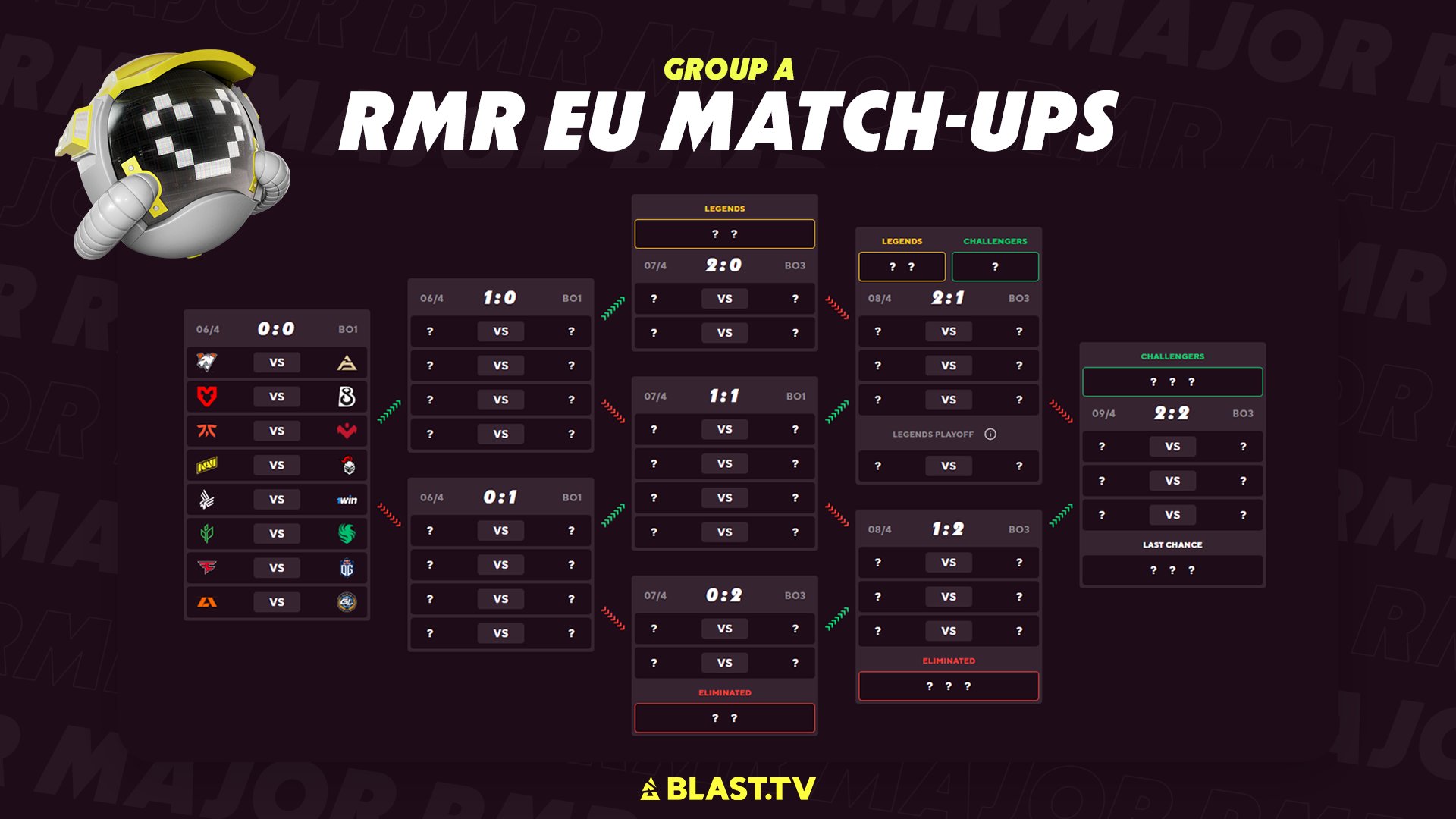 Virtus.Pro – SAW | 10:00 Spanish time
MOUZ–B8 | 10:00 Spanish time
Fnatic – Viperio | 11:30 Spanish time
NaVi – Into the Breach | 11:30 Spanish time
Bad News Eagles – 1win | 13:00 Spanish time
Sprout–Falcons | 13:00 Spanish time
FaZe Clan – OG | 14:30 Spanish time
Apeks – GamerLegion | 14:30 Spanish time
RMR Europe B | From April 11 to 15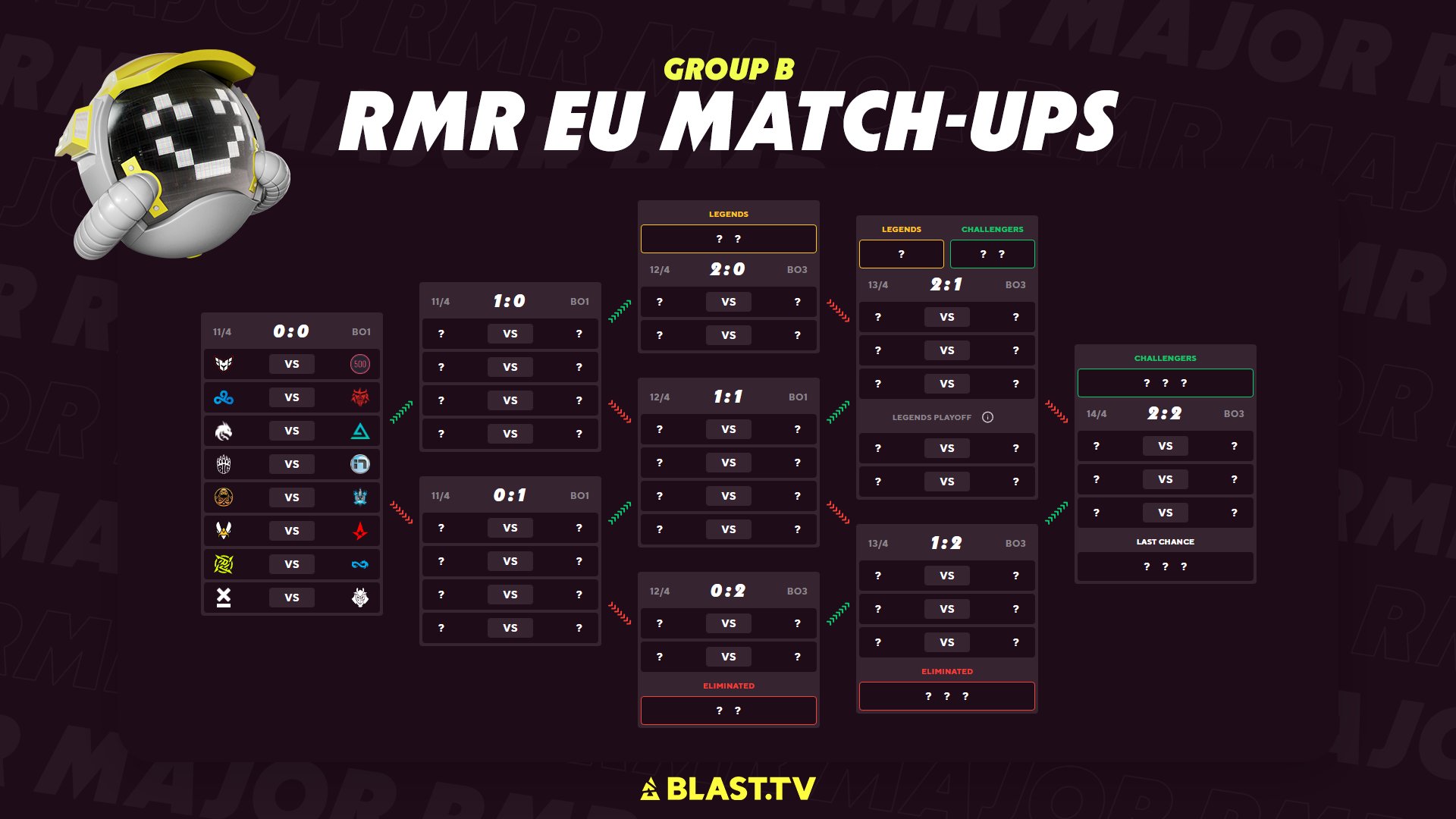 Heroic – 500 | 9:00 Spanish time
Cloud9 – forZe | 9:00 Spanish time
Team Spirit – Aurora | 10:30 Spanish time
BIG Clan – iNation | 10:30 Spanish time
ENCE – Mount | 12:00 Spanish time
Team Vitality – Astralis | 12:00 Spanish time
Ninjas in Pajamas – Eternal Fire | 13:30 Spanish time
9INE – G2 Esports | 13:30 Spanish time
RMR America | From April 6 to 9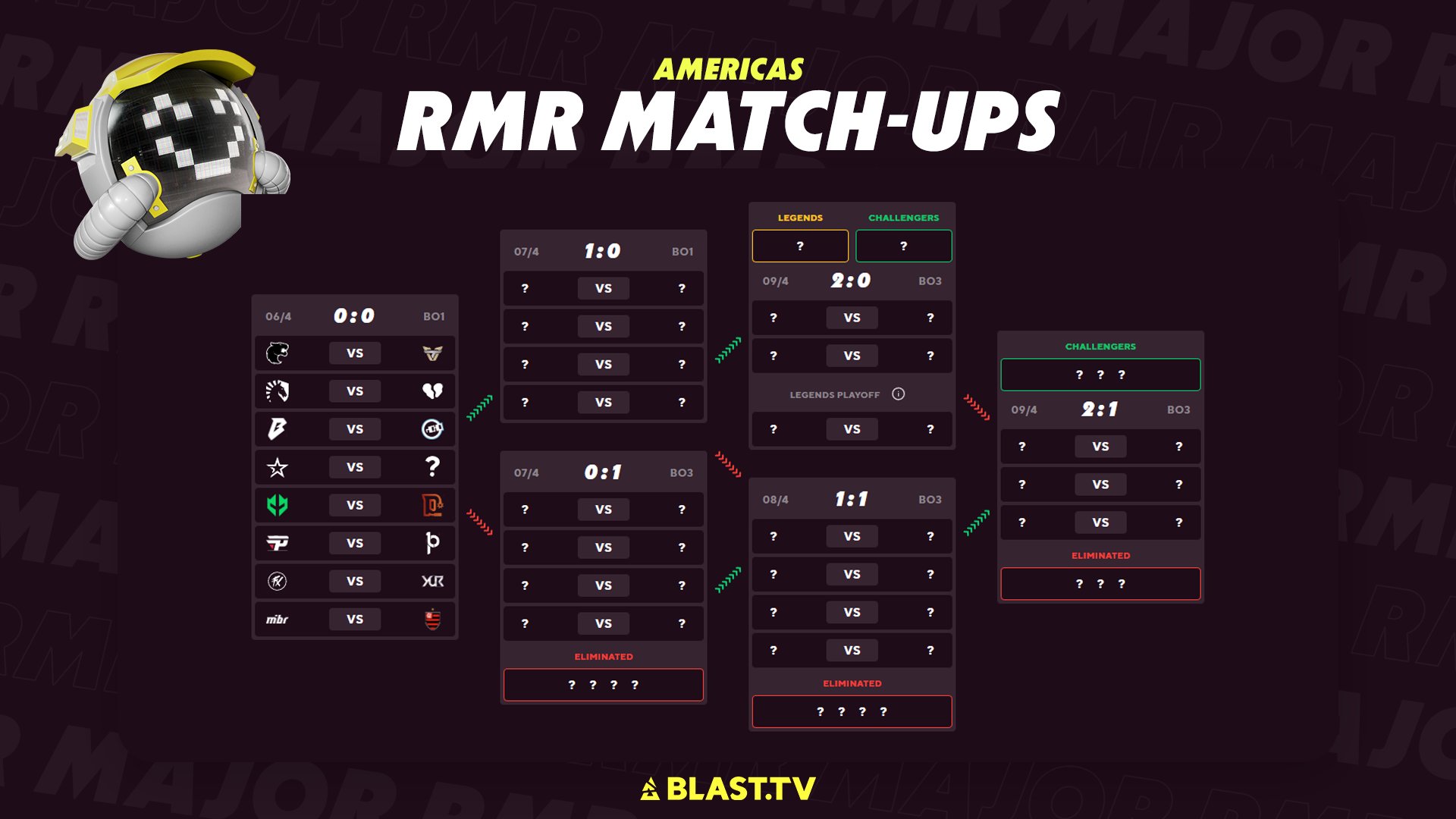 Fury – The oNe | 20:00 Spanish time
Team Liquid – 00 Nation | 20:00 Spanish time
Beast – Nouns | 21:30 Spanish time
Complexity – Fuscao | 21:30 Spanish time
Imperial – Detonate | 23:00 Spanish time
paiN – Paquetá | 23:00 Spanish time
Fluxo – yur | 00:30 Spanish time
MIBR – Flamengo | 00:30 Spanish time
RMR Asia | From April 6 to 9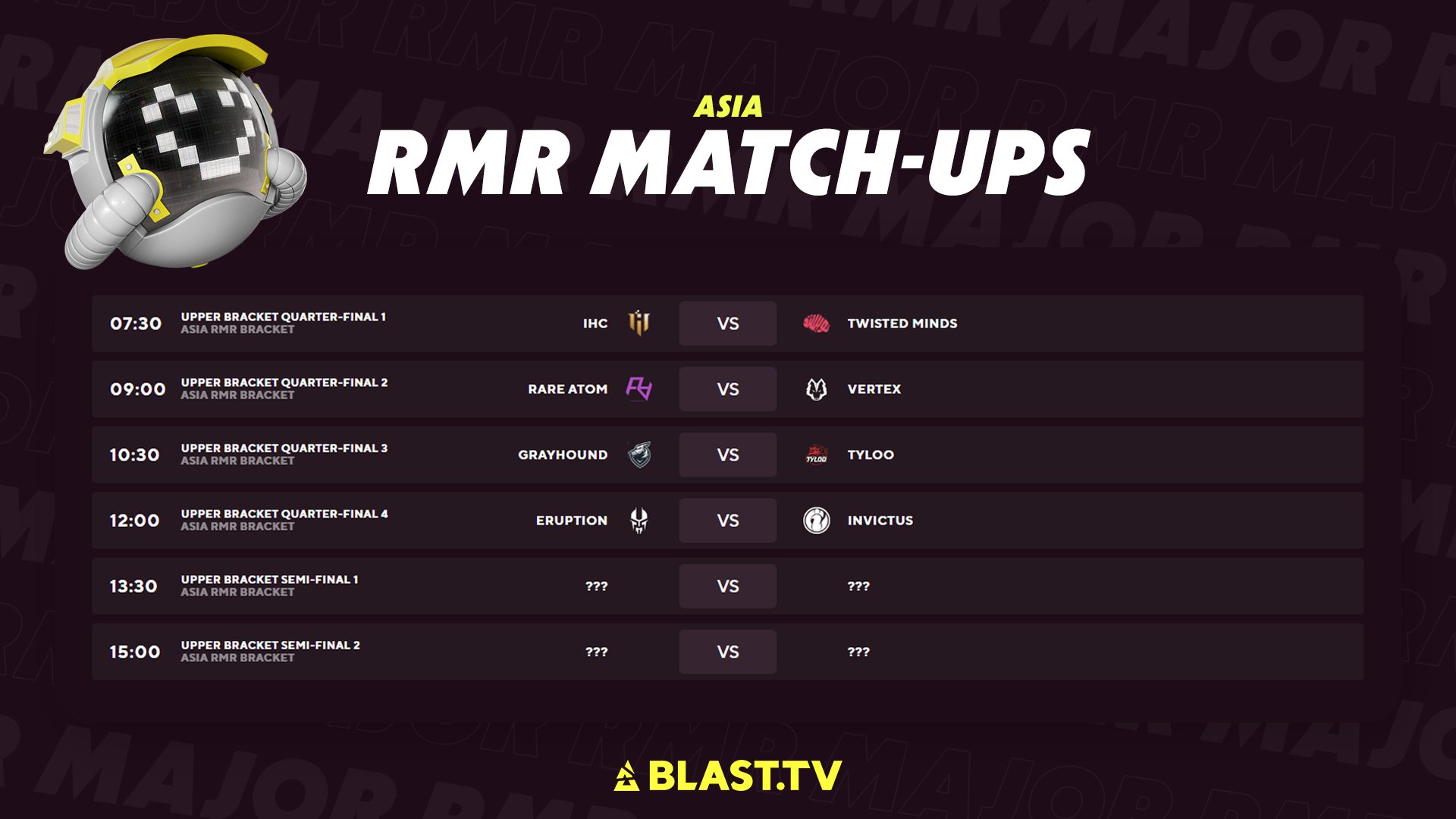 IHC Esports – Twisted Minds | 06:30 Spanish time
Rare Atom – Vertex Esc| 08:00 Spanish time
Greyhound–Tyloo| 09:30 Spanish time
Eruption–Yijing | 11:00 Spanish time