Guides
Do you want to see how Game of Thrones was filmed in Cáceres for free? you can sign up now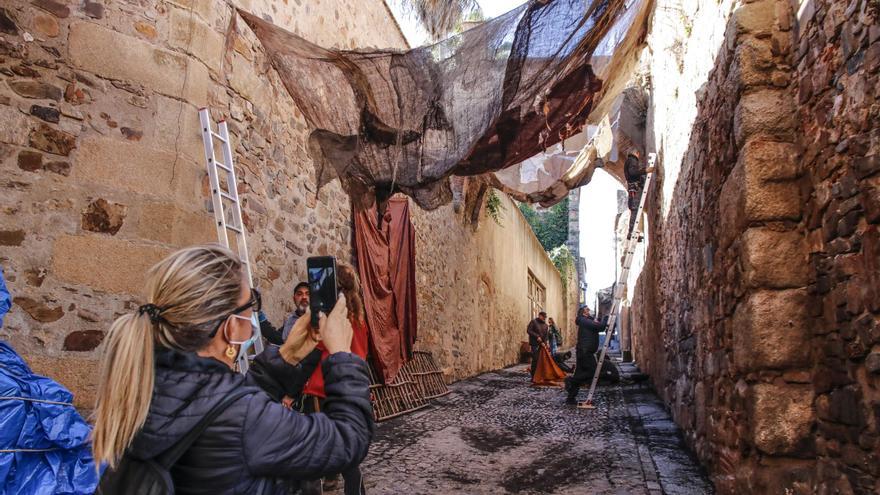 The Innovative Tourist Routes, organized by the Department of Tourism for the third year to visit the great attractions that Cáceres has beyond the Monumental City, will have as protagonists tomorrow, Thursday the 23rd, the saga 'Game of Thrones' and Caleros street and this trade.
The Councilor for Tourism, Jorge Villar, has pointed out that "the filming of the series 'Game of Thrones' and its prequel 'La Casa del Dragón', have meant for the city of Cáceres to be known worldwide and at the same time recognized as one of the best settings for filming due to its perfect state of conservation. In this guided tour we will learn how our monumental complex is transformed into King's Landing".
HBO visits Cáceres to set the scenes for 'The House of the Dragon'
The 'Caleros street route', has added, "It will bring us closer to this street and the trade that gives it its name. Lime makers have been one of the traditional trades in our city, it is important that we know all aspects of this essential work in the economy of our city".
Departure will be at 16.30 hours from the Plaza Mayor Tourist Office, although it is recommended to be there before as places are limited. "Our intention is that both the visitors and the people of Cáceres themselves can enjoy, who will be able to see with different eyes some of the magnificent attractions of the city that they visit daily. In this way, we create new tourist products, provide more leisure alternatives and support the city's tourist guide sector", Villar asserted.