Technology
This is the Magma Mini keyboard, from Roccat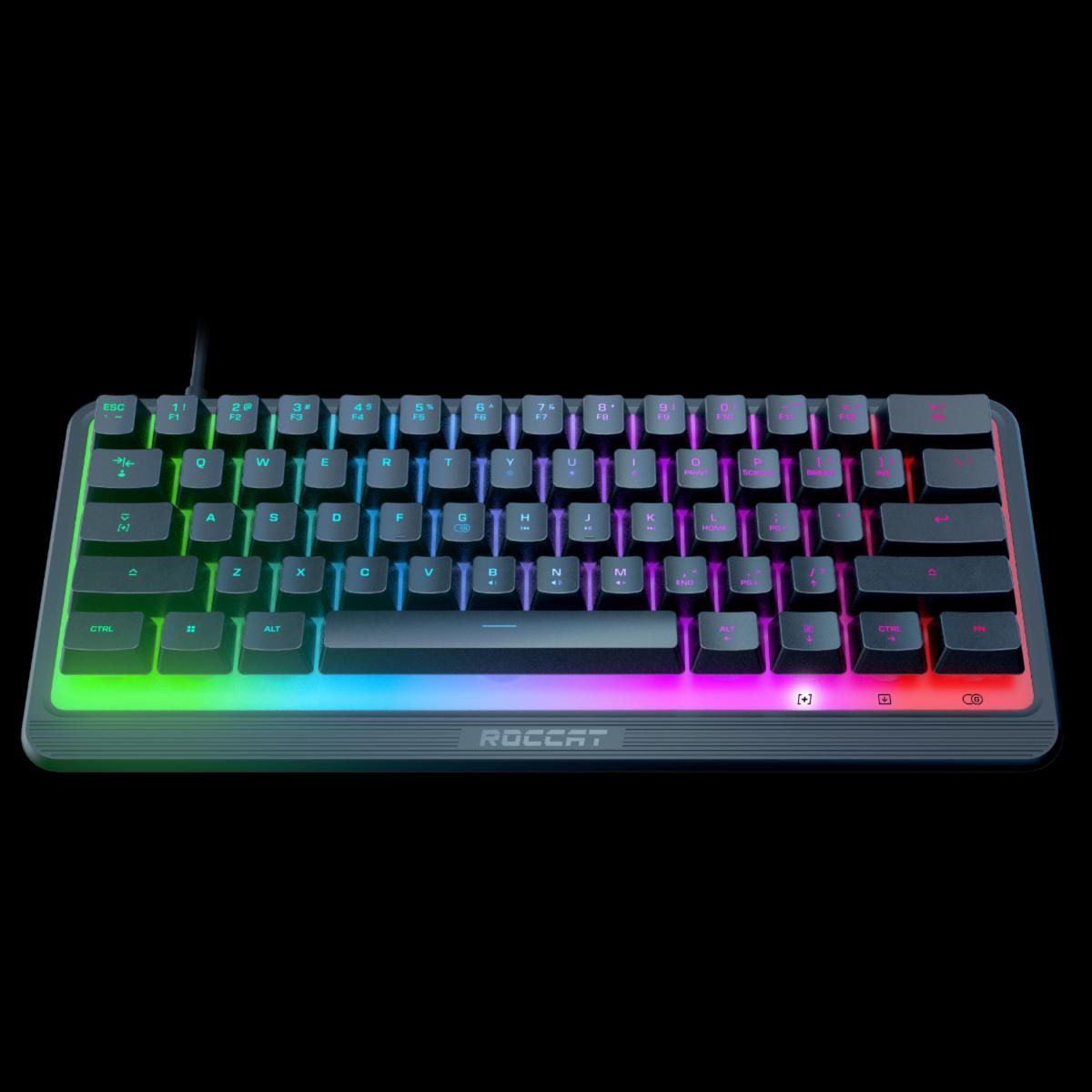 the signature roccatwell known in the market for its catalog of PC peripherals, has recently included its gaming keyboard in its product offer Magma Mini 60% It combines sensitive membrane switches with performance features and durability in a compact size.
programmable lighting
The top plate is illuminated with five programmable zones that display the brand's Aimo RGB colors. The keyboard has been designed to be resistant and provides an IP33 rating against water and dust.
Its features make it the right choice for PC gamers looking to add remarkable RGB lighting to their setup at an attractive price, he says. juergen stark, President and CEO of Turtle Beach Corporation. "The Magma and Magma Mini products redefine what gamers should expect from modern membrane keyboards in terms of performance, and push the boundaries with RGB lighting that instantly enhances any desktop."
outstanding values
The keyboard comes equipped with a translucent top plate with five RGB zones programmable and backlighting by 10 LEDs. With AIMO lighting it is possible to have a vivid and immersive experience with 16.8 million color options.
Gamers can sync the keyboard with other AIMO-compliant products to create a PC gaming set. It features quiet, responsive membrane keys with a fast mid-actuation point, for a more satisfying key press.
Anti-ghosting technology ensures users press up to 20 keys simultaneously when in-game and all register correctly, so the gamer stays in control.
The power cable is located to the left of the keyboard, an ideal position for those who place the keyboard at an angle, allowing large movements with the mouse.
Magma Mini is also equipped with Easy-Shift(+) technology, which allows you to assign a secondary function to frequently used keys, expanding the capacity of each keystroke.
Price
The Magma Mini is now available for €49.99.
Feature Summary
60% mini form factor frees up desktop space
5-zone AIMO RGB lighting with translucent top plate
IP33 rating protects from accidental spills
Quiet, fast and responsive membrane keys
Easy-Shift(+) button duplicator allows for layering of function
Cable mounted on the left side
AIMO-RGB lighting
20KRO and advanced antighosting
Technical characteristics
Dimensions (H×W×D) 308mm × 132.2mm × 36.6mm
Weight: 406g
Connection:USB
Mechanism Type, Membrane
Sampling: 1000Hz
Follow (anti ghost touches): 20 keys
Waterproof, IP33
RGB lighting in five zones
Cable length 1.8m