Technology
The tourist offer of Elorrio fits on the mobile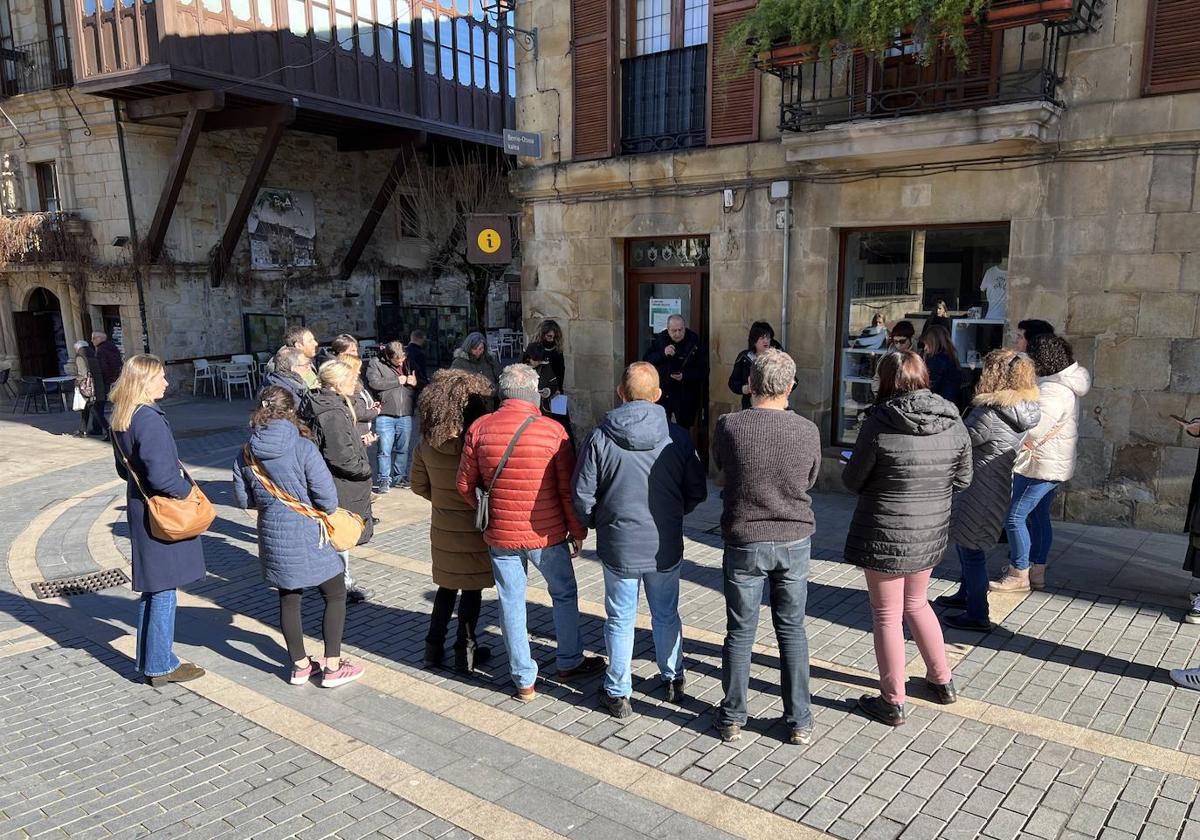 Visiting Elorrio will be more fun, if possible, from now on. The City Council has launched a mobile application that offers users two compatible experiences: a virtual tourist tour guided by GPS and a game to unveil a mystery that will leave more than one mouth open. «It is a much more interesting and dynamic way of getting to know the town; We go beyond simple audio guides and offer interactive content that narrates unique events", explained Imanol Pinelo, creator of the creative company Ninbo, in charge of developing this application.
Users will be able to download it completely free of charge on Google Play -soon also on the Apple store- just by typing 'Turismo Elorrio' in the search engine. Once installed on the mobile device, it does not require internet, so it can be used without consuming data.
The first of the proposals invites tourists to take a guided tour of the town. Just by activating the GPS, your devices will automatically activate interactive content, such as audio guides, photographs or links of interest, as well as videos and animated recreations that tell the history of the municipality. Specifically, the reconstruction of a 16th and 17th century ironworks has been carried out, ideal for discovering what life was like for the residents more than 300 years ago. "We are very happy with the result, because in addition to being a lot of fun, we learn by playing about Elorrio's rich history," stressed Pinelo. Among other points, the application will be activated in Bixixo street, the Town Hall, the basilica or the fountain in the square.
mystery and adventure

The game that has been designed for this application, for its part, is specially designed for children and adolescents, that is, for family tourism. Following the route that the GPS will show us, in each corner part of the story of Elorrio will be told, and a new clue will be given to clarify the mystery and we will be able to advance in the adventure. As Pinelo explained, in the game you will have to open the virtual safes in 3D and work inside the virtual forge.
«Ninbo has created this fun section with great care, using the latest technology. It is very difficult to find similar games, which makes the application offer a unique experience", explained the Councilor for Tourism, Alazne Mendizabal.
The total cost of the Elorrio virtual guide was 17,666 euros, and it was financed by the City Council, the Basque Government and the Provincial Council of Bizkaia, thanks to the management of Urkiola Landa Garapena.