Reviews
Corsair HS65 Wireless Review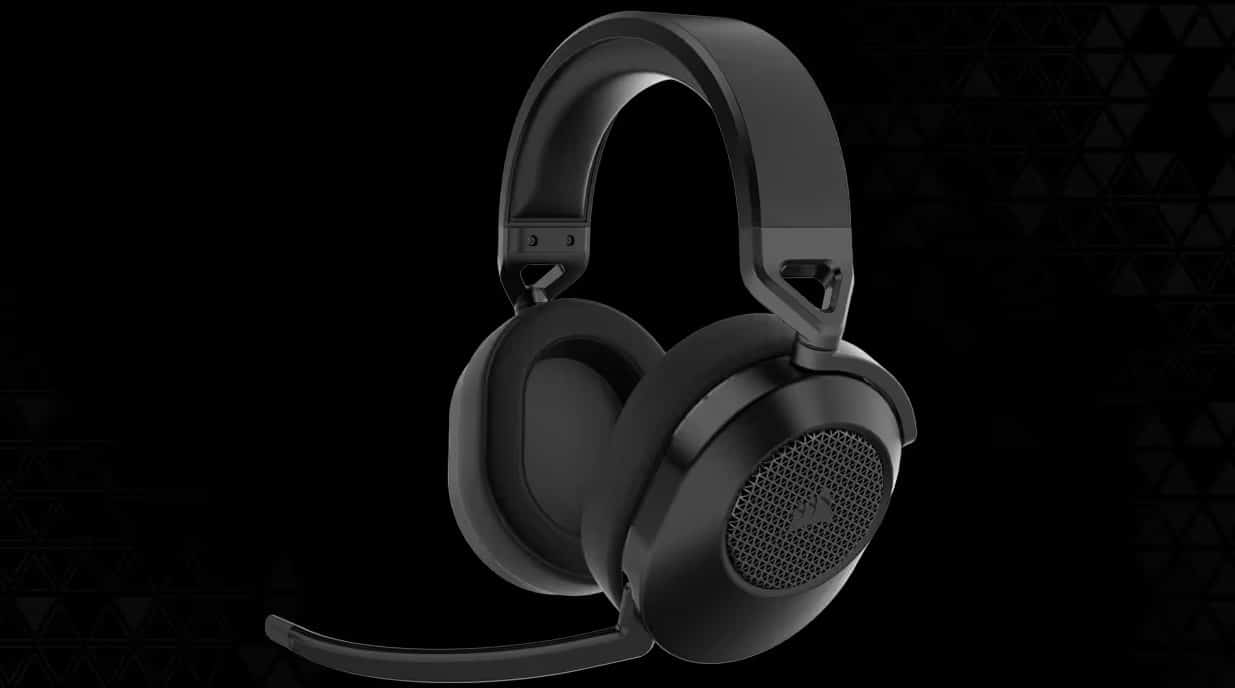 Audio quality is everything when it comes to any entertainment. Now we have to review the Corsair HS65 Wireless, a Lightweight gaming headset that seeks to give our ears the best experience.
Many gaming headsets have passed through my hand and as always it is valid to say that the colors are different but this HS65 Wireless has something interesting to note and it is how light it feels to use them. The purpose of the headset is that, but sometimes we think that something light does not offer low quality in a certain sense and at the audio level, light earmuffs may not give us the sound we need.
He HS65 Wireless it comes with several amazing audio options. Dolby Stereo 7.1, the possibility of connecting Bluetooth to any device at the same time, Sony Tempest 3D in the case of PS5 and best of all the SoundID technology that we will talk about later.
As always before continuing we are going to detail the specifications of the product and what comes inside the box:
Weight: 0.288
Headphone Frequency Response 20 Hz – 20 kHz
Headset battery life Up to 24 hours
Headphone sensitivity 114dB (+/-3dB)
Wireless range of headphones: up to 50 feet
Impedance: 32 ohms at 1 kHz
Headphone Drivers: 50mm
Audio Dolby 7.1 audio
Platform: PC, PS4
Microphone impedance: 2.2k ohms
Microphone Type: Omnidirectional
Microphone Frequency Response: 100Hz to 10kHz
Microphone sensitivity: -41dB (+/-2dB)
Inside the box comes:
HS65 Wireless Headset
1.8m USB-C cable
wireless dongles
manuals
The price of the HS65 Wireless at the time of writing this review is $120 and for all the additions it brings it seems like a good match. The comfort of this headset is quite incredible since the earmuffs are quite wide and although they do not cancel much noise, everything fits perfectly. At the beginning I had mentioned that this headset is super light and the reality is that after approximately 4 hours of continuous use between listening to music or playing games, the ears do not feel tired.
The headband has a slightly pronounced quilt but it helps to adjust it well to our head. We also have a microphone that, although it cannot be removed, can be raised to mute. Compared to other Corsair headsets, this one does not have RGB at all, nowhere, something that attracts my attention for those who are looking for something simple. I imagine that doing without RGB is to help the little use of the battery that in itself is something small.
The HS65 Wireless lasts for 24 continuous hours but it has a pretty good peculiarity and that is that with just 15 minutes of charging we can play up to 6 hours straight thanks to this fast charge. The charge can be through the USB-C cable that it comes with and although it can be used while charging, I would not recommend it since the cable is a bit thick (it is not braided) and it will cause some discomfort while we use it.
Imagine having a very thick cable and a headset that only weighs 275 grams, it's as if the cable controls all your movements but nothing to envy to others that have a long battery life, this is practically to give us that satisfaction of not having something so heavy for many hours.
We have two wireless connections. The first with an excellent range is 2.4GHz with the peculiar dongle that we all know from Corsair. I have always mentioned that this dongle is very large, so in some cases I feel that something smaller could be better, but I cannot complain since when the headset is turned on, the connection is made immediately. On the other hand we have Bluetooth that connected to a mobile device (your smartphone) you can even answer a call without pausing when playing.
In the same button that we turn on the Bluetooth we also have the multimedia options to pause music by pressing it once, if we press it twice it changes to the next song and if we press it three times quickly the previous song. These types of functions are useful to have in the ears. On the left side we have the typical volume up/down control and a button to mute the microphone as well.
Let's talk about SoundID
One of the features of this headset is the inclusion not only of Dolby 7.1 but also SoundID. First of all, the Dolby 7.1 Surround is not a big deal, since when using it on the PC we simply activate the Microsoft Spatial Audio function and it does not feel anything special, it is as if it were there so that we can say that it has sound surround and not for what it really means to have audio in 7.1 quality. This is arguably more to utilize PS5's Tempest 3D Audio rather than another feature.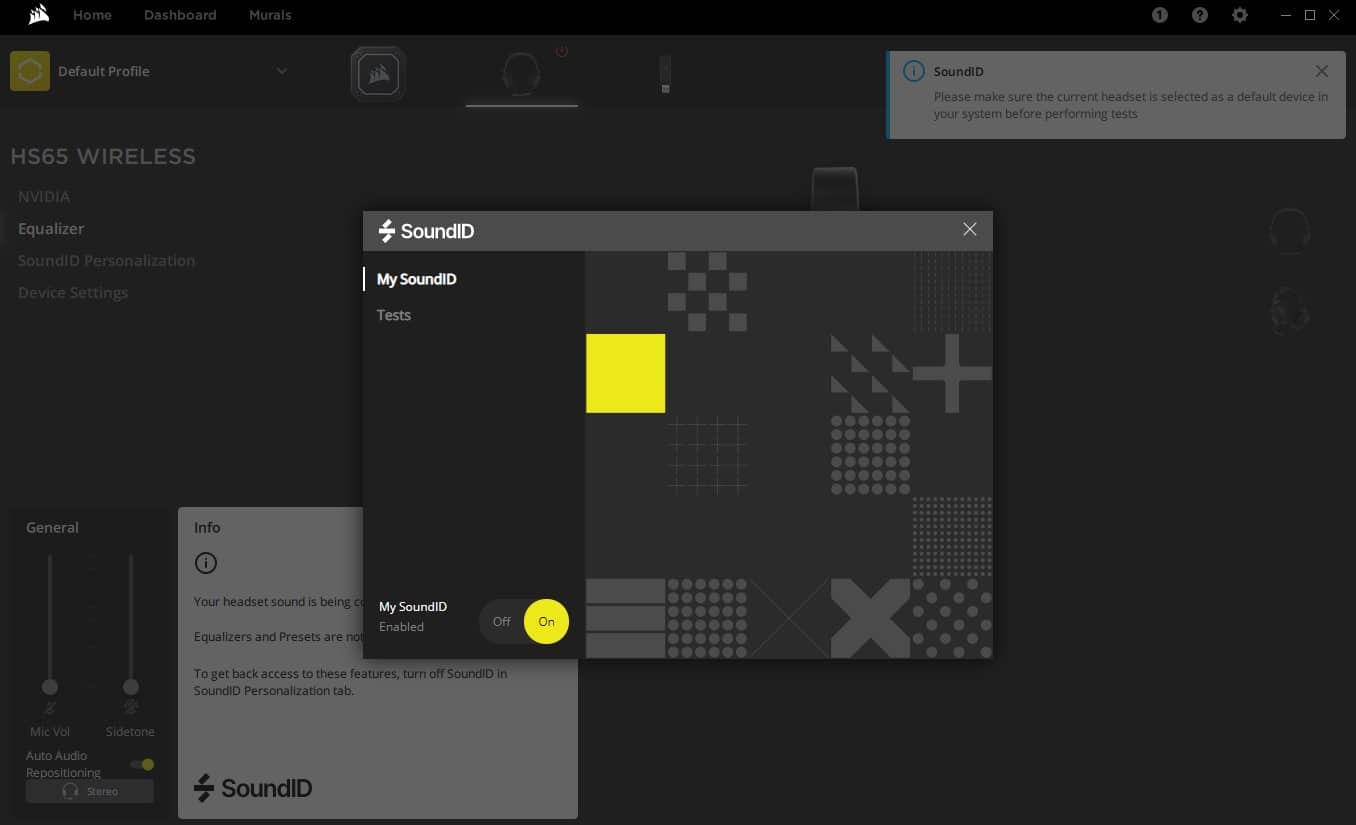 SoundID is practically that function that makes things sound better in our ears but for our own liking. During the first configuration you can see how we can do several tests to choose which of the two sounds is best heard and suits us. Sometimes if you don't feel any change in it you just choose the neutral option but unfortunately these improvements point to some cases so I didn't feel that this option is something of another world.
Personally I prefer to use the default equalizer that the iCUE software has and adjust the sound with respect to the game I'm playing at the moment. It is impressive to see how a technology finds our best audio option for our ears and helps us make our own audio profile, but on the other hand, after making this profile, the difference is not so noticeable.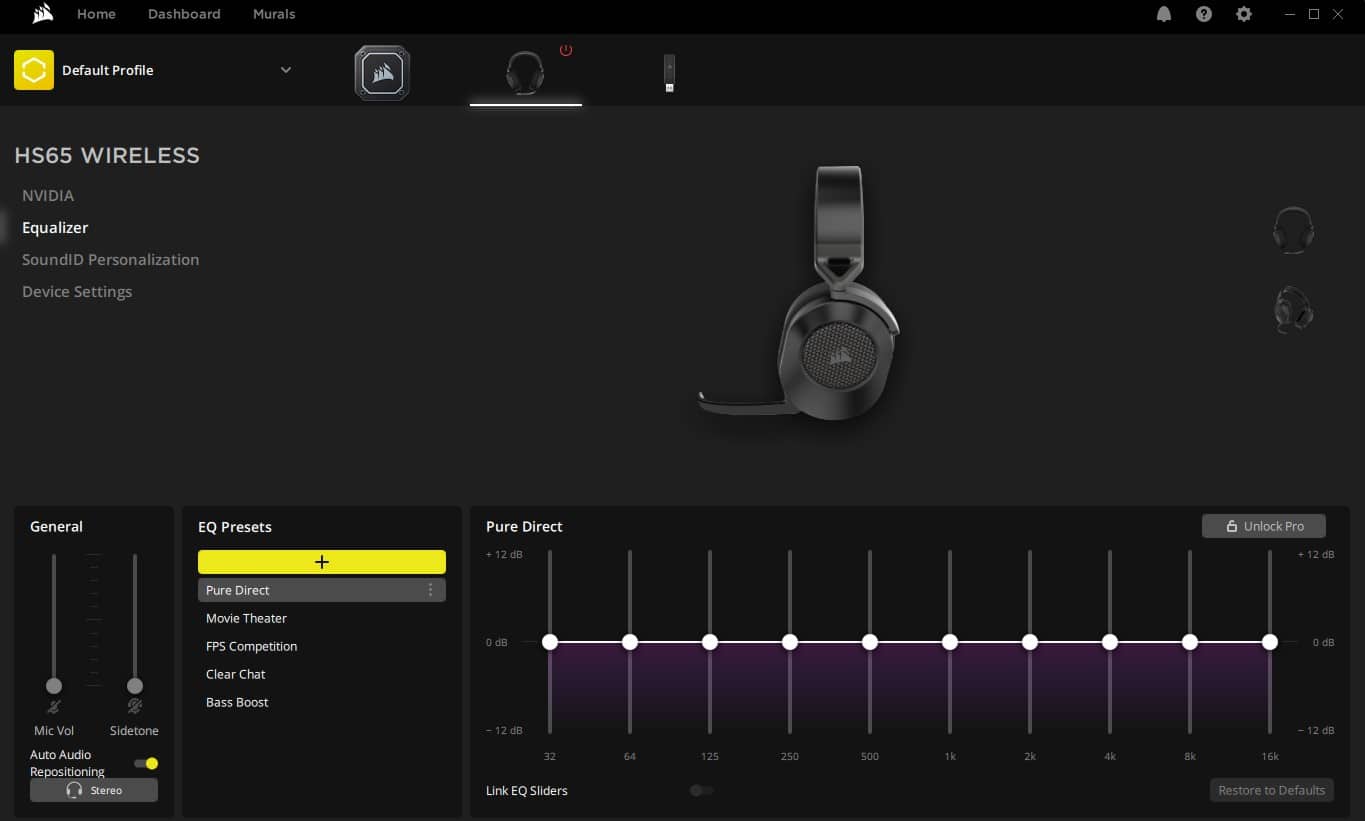 For the uninitiated, using 7.1 surround sound is as subjective as using HDR when playing competitive games. Using that boost that gives surround sound sometimes ruins the detail of some sounds as in some cases it makes them very sharp and uncomfortable. Most of the big eSports competitors would rather use the standard audio that the game offers than use enhancements like these. I personally tend to choose Dolby Atmos when it's available, everything else is overrated.
As for the microphone, it is omnidirectional, no matter where you are looking, it captures the most intense audio. In the same iCUE option, you can increase the intensity of the microphone to give it even more strength, but the reality is that we would be giving it a lot of audio input and any sound around you will affect it. This microphone was tested on Discord with and without the audio compression filter and it really is a good bet for a headset of this type.
For a better microphone quality it is always good to opt for an individual one since the technology used in these is simple, however I have no complaints with this microphone both for bluetooth and for use on the PC.
In conclusion
The Corsair HS65 Wireless is a headset that offers a good range of features at a fairly comfortable price. Although I expected more from SoundID and Dolby 7.1 Surround, the HS headset family continues to offer excellent audio with fairly comfortable earmuffs. Although when you pick it up it seems like a super cheap headset because it is so light, the power that comes inside is reasonable, since we even have two wireless connections and a battery life that many would like to envy for its weight. Its construction is very comfortable and the pads do not get tired after several hours of use, which makes this headset a great contender for budget headsets. This review was made thanks to the copy provided by Corsair.