Interviews
Hugo Guillamon interview ahead of Valencia clash with Barcelona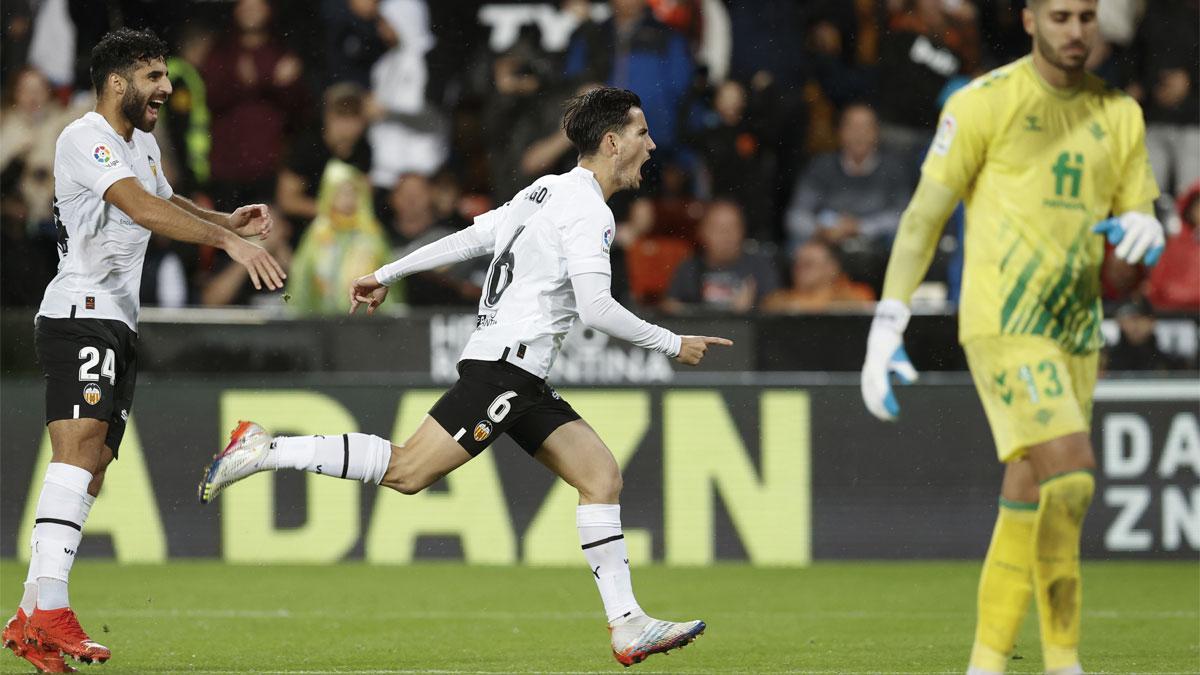 Valencia visit the Spotify Camp Nou on the back of last week's superb win over Real Sociedad, in which Hugo Guillamón excelled in midfield; an intelligent player on and off the pitch, where he is studying biomedical engineering. This is the interview he gave to SPORT:
I imagine you watched the Copa del Rey Clasico, did you expect Barça to be so compact defensively?
They have shown all year that defensively they are very strong, they concede few goals and although we sometimes have the idea that they are a very attacking team, it is the defensive facet that is giving them such good results.
Defending well is also playing well, isn't it?
That's exactly right. In the end you have a much better chance of winning if you concede very little than when you have to score three or four goals to win.
What kind of match are you expecting?
Complicated, as always there. Barça are doing a great job, they are being very consistent and regular, but we are doing well after the last victory. What better match than the one at Camp Nou to keep our confidence high?
Despite losing in Almeria, do you see Barça as favorites for the league title?
Yes Yes. They have a good lead, we can't say it's finished, but with the pace they're at it's very likely they'll win it.
But if Valencia win…
Let's go all out and my prediction is an away win, of course. Hopefully!
Was beating Real Sociedad a release?
Yes, that's the word. The team arrived with a very bad run of results after coming back from the break, we didn't find our best version and it's very difficult when you get into that kind of loop that you can't get out, it's suffering, but the team has never stopped fighting and believing.
How important is it that Baraja and Marchena have taken the reins?
They are legends at Valencia and they know the club perfectly, how it works and that also helps the player in times of so much stress due to negative results. It is a luxury that they can give you advice and help you, I have grown up watching them play. You can see that the team has desire, enthusiasm and I think that little by little we are going to move upwards. If we all pull together, it will be much easier.
On a personal level, you played a great game against Real. How do you rate your season?
I think it's been a good one. At the end of last year I had some physical problems that didn't allow me to be at the highest level and it's hard for me, but I've always wanted to help the team, to add when I had to play and when not .
You were born in San Sebastian and made your debut at Anoeta…
Exactly, my parents worked there but they are both from Valencia. It was a coincidence and a nice thing to make my debut in Real's stadium and I always remember it with great affection.
Centre-back or pivot?
I wouldn't know. I was already alternating (between them) from the youth team and there was that debate. I've played more as a central midfielder and now I'm playing in midfield, I adapted very well last year thanks to the coach, to Bordalás. I'm comfortable and it's good to play in several positions.
You went to the World Cup but you didn't get any minutes…
When you are there you always want to play, but looking back, it was an incredible experience and I will never forget it.
And now, with Luis de la Fuente, there is a squad to be announced this month and on the horizon, the Nations League. Do you hope to be there?
I hope to be there, I know that Luis looks a lot at the performance of each player in his club. I've had him at youth level and I'm sure he's going to do a great job.
It is not very common for a footballer to study at university, especially biomedical engineering?
My parents have always instilled it in me, I understand that it's complicated in this profession, but I've got used to it and it's even a way to disconnect.
How close were you to a Barça move were you, when you were playing for Valencia Mestalla?
There was something, (but) nothing important, I was focused on my season with the Valencia reserve team, it was a tough season, we fought to avoid relegation and there was nothing else beyond that.