Entertainment
Justin Bieber earns more than R$ 1 billion selling his songs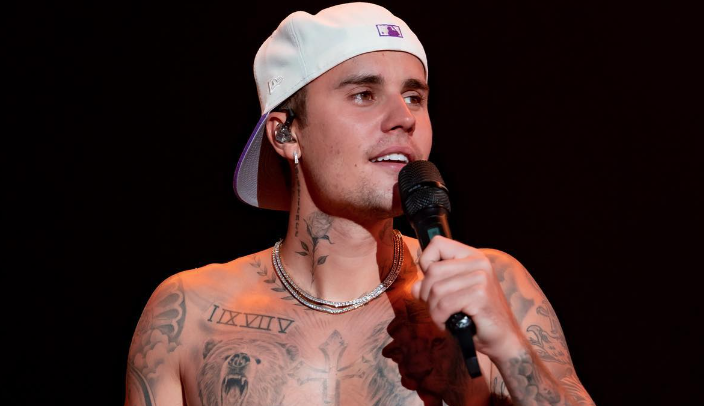 According to the g1 Pop & Art news site, the British company Hipgnosis Songs Capital, anchored to the financial management company Blackstone, bought the copyright to the Canadian singer's songs in January this year.
The final value was not disclosed by the buyer or by Bieber's team, but, according to Rolling Stone magazine, in December of last year, the American newspaper The Wall Street Journal published that the singer was selling his copyrights for nothing else, no less than $200 million. Also according to the magazine, the agreement was disclosed this past Tuesday (24).
"Hipgnosis has acquired all of Justin Bieber's interest in his release rights (including the author's participation in performances), master recordings and related rights to his entire back catalog", said to Hipgnosis.
On spotify alone, Justin Bieber has a monthly reach of 69,872,032 listeners. Her top 5 most popular songs on the music app are: Stay, July 2021; Ghost, from September 2021; Mistletoe, October 2011; Peaches, March 2021 and Love Yourself, November 2015.
---
(embed)https://www.youtube.com/watch?v=K2SpP0u8qA4(/embed)
---
This is not the first copyright purchase made by the management company, which already owns the music rights to the Red Rot Chili Peppers, Justin Timberlake, Ryan Tedder, Bob Dylan and Bruce Springsteen.
With the sale of his catalog estimated at US$ 200 million, Bieber was the contemporary singer who earned the most from the sale of copyrights, ahead of Justin Timberlake, who, according to Forbes Brasil magazine, sold his rights for 100 million dollars less.
"Justin is truly a unique artist of his generation and that is reflected and recognized by the magnitude of this deal," said Scooter Braun, Bieber's businessmen, in a statement published by Forbes Brazil magazine.
At age 28, "Justin Bieber is one of the best-selling music artists of all time," prides Hipgnosis.
The deal is the latest in a long line of purchases of copyright, artist catalog release rights and royalties that have become valuable assets especially with the streaming revolution.
Featured photo: Justin Bieber closes an agreement with a British company and earns around one billion reais selling his copyright. Playback/Instagram.