Entertainment
Cuban boy singing "La niña de los hoyitos" goes viral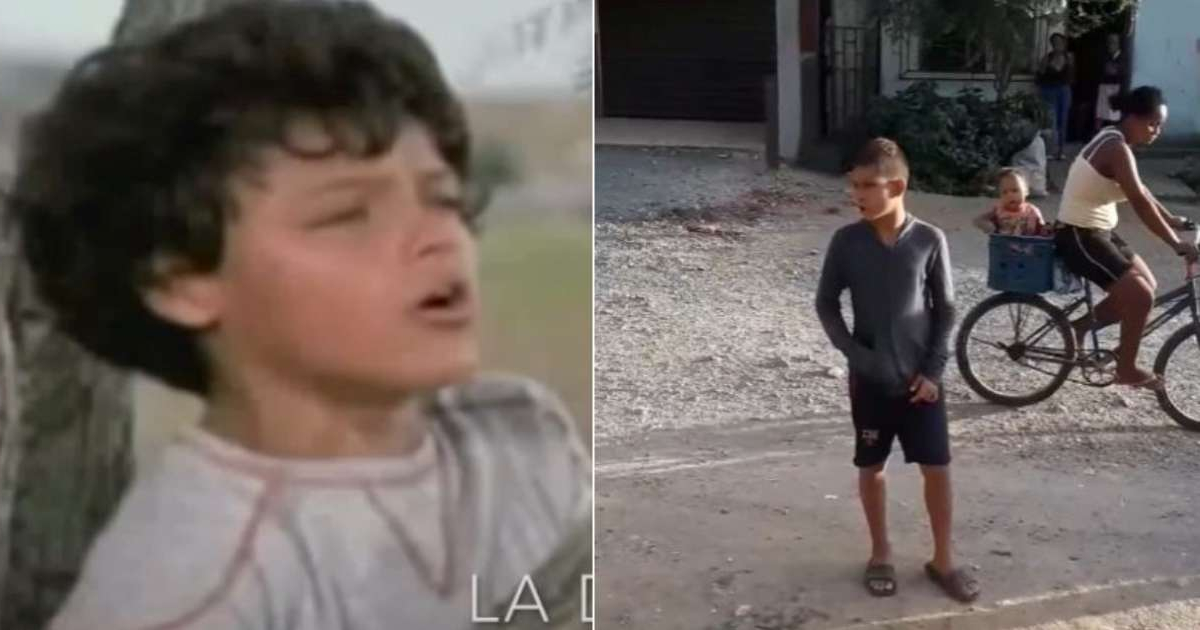 The video of a Cuban boy singing "La niña de los hoyitos" has gone viral on social media.
The recording, in which a 10-year-old boy is seen singing in the middle of the street, has been shared more than three thousand times on Facebook in just over a month.
According to the user identified as Nair Marrero, the minor resides in the city of Camagüey, in the polyservice area that is close to the vocational pre-university.
"Please, do not ignore him, he is a child with a great future ahead of him, share until he reaches the hands of someone who is interested and wants to help him. Imagine that he could be a relative of one of you, with a great talent to develop well. They know that on the street you will not find a good way and you will not be able to take advantage of such a beautiful voice, "he asked.
The boy, who was not identified, interpreted one of the songs from the Mexican film "La niña de los hoyitos", which was released in Cuban cinemas in the 1980s with great public success. The film stars the actor and singer Pedro Fernández, at that time a child.
More than 400 people have commented on the post, admiring the child's vocal abilities, totally innate, and advocated that his relatives take him to cultural institutions in the territory to cultivate his talent.
An Internet user assured that he is his neighbor, and that on several occasions he has told his father that he takes him to a house of culture or art school where they can appreciate the talent of the little one.
"It is necessary that they help him and educate that torrent of voice in time, since then it would be a bit late and it could affect his vocal chords (…) I hope that some receptive ear from the sphere of the Ministry of Culture does not let this great thing escape voice of this child prodigy, thank you," he said.
A user revealed that the minor lives on Perucho Figueredo street, between Capdevila and Joaquín de Agüero la Vigía.
"That boy sang to me at the Camagüey international airport and he sang me two Mexican songs. What a talent, I hope he has reached his destination because he has a great future," said another.
Several people gave parents suggestions, such as contacting the director of the children's theater company La Colmenita, the singer The goddess or the journalist Rosalía Arnáez, who at UNEAC has a talent search program in the provinces.