Health
López Armengol received winning students at the Medicine Olympics » UNLP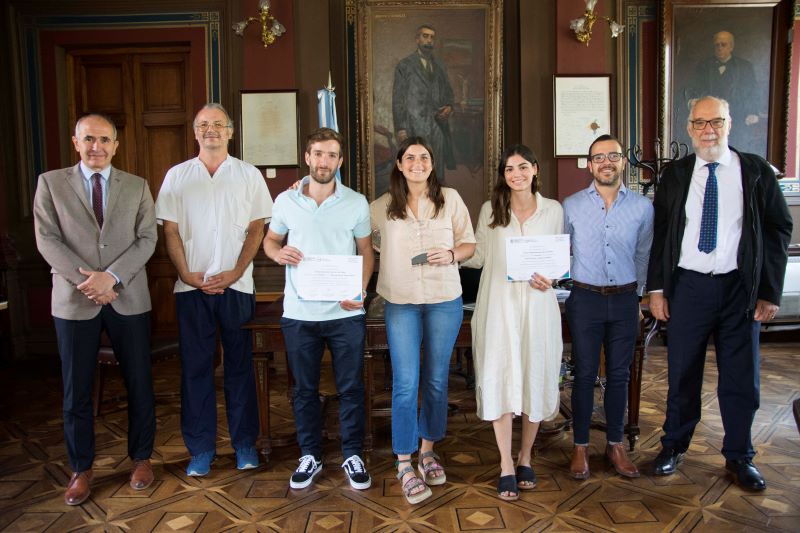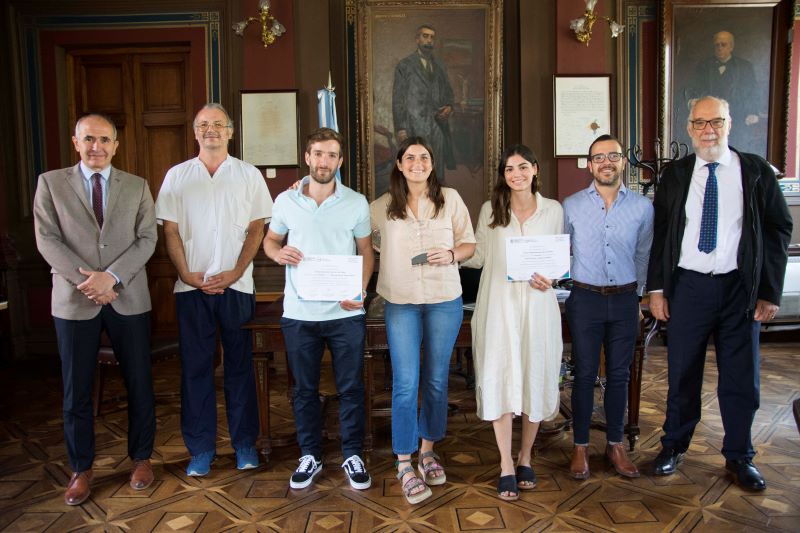 The president of the National University of La Plata, Martín López Armengol, received the students of the Faculty of Medical Sciences who participated in the VI Academic Olympiad of Medical Students of the Clinical Cycle, organized by the Faculty of Medical Sciences of the National University of Cuyo . UNLP students obtained 1st place in Clinical Case Role Play, and 1st place in Clinical Case Resolution. The dean of the Faculty of Medical Sciences, Juan Ángel Basualdo, also participated in the visit.
During the meeting, López Armengol stated that "UNLP is proud that they have represented it in this event where exchanges and meetings with peers from other universities come together. These achievements show the level of knowledge, organization and empathy, which will surely position them in the future as very good professionals".
"We must ensure that each school incorporates this type of activity as part of its institutional policies because they are extremely enriching spaces," he added.
For his part, Basualdo maintained that in this type of event he confronts the knowledge that the students have and at the same time ratifies the training they receive. In other words, it is also a challenge for the Faculty.
It is worth noting that the Olympics took place between November 11 and 13 in the city of Uspallata, Mendoza province. The team that represented the UNLP is made up of the students: Luciana Guadalupe Amaya, Julieta Arellano, Nicolas Gabriel Bergna, Rafael Castro. Naim Cotsali, Guadalupe Estevez, Natalia Elizabeth Fricke, Luisina Andrea Marletta, Melisa Trillini, accompanied by Doctor Santiago Gatti, professor of the B.
The purpose of the Olympics is to promote competition among peers, as an instrument that encourages the permanent improvement of students, offer an opportunity for self-assessment at the time of their university graduation, and promote the academic and social integration of teachers who represent the participating Universities. .
The Olympics took place in two days. The first day consisted of a multiple choice, individually resolved written exam on pediatrics, gynecology, obstetrics, surgery, and internal medicine.
During the second day, the activities were divided into two parts, one subjective and one objective for evaluation.
In the objective part, it was an exposition of a case with different slogans. One of them was based on a reason for consultation where they had to formulate a diagnostic hypothesis, ask for complementary methods, identifying each of the methods based on the results, and then propose a therapeutic algorithm. In this challenge, the students of our faculty obtained the first prize.