Entertainment
Harry and Meghan | "It was terrifying to see my brother yell at me": what the couple reveals in the second part of the Netflix series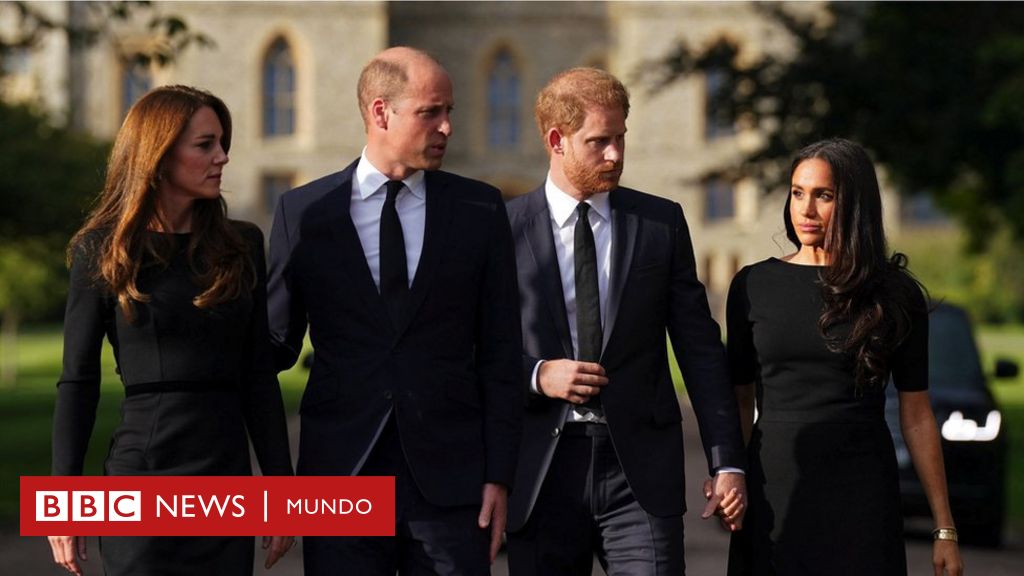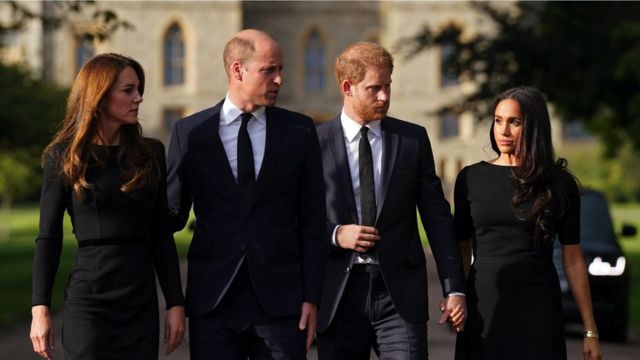 This time it's personal. Deeply personal.
The trailers that Netflix had released for the second volume of the "Harry and Meghan" series had hinted at explosive revelations about the monarchy, but in the end the three episodes released this Thursday have a different impact. They are more emotional than political.
They present a battle between brothers, with an underlying feeling of anger and betrayal
Sometimes it is said that the life of royalty is a soap opera. The plot of these three new episodes confirms it: there are screaming fights, agreements clandestine and a great breaking off.
"It was terrifying to see my brother yell at me and my father say things that just weren't true," Prince Harry says in an episode describing the family reunion where they discussed what a new role for him and his wife might be afterward. that they decided to move to Canada in early 2020.
I hate tabloids
Harry is still clearly hurt and furious. Their hatred for the treatment they were receiving from the British tabloids is clear. "Enough of pain, enough of suffering", says about the impact of negative press coverage on his wife.
He even assures that an abortion that Meghan suffered when she was expecting what would have been her second child had to do with the stress she suffered from the lawsuit that confronted her to the Daily Mail newspaper, that he had published without permission a letter she had sent to her father (Meghan won the lawsuit).
In the series Harry does not show great warmth towards the rest of his family either. Throughout the six episodes, his father, King Charles, is only a fleeting guest in the story. Camilla, the queen consort, is completely absent.
The family summit in Sandringham in early 2020, before Harry and Meghan left for Canada first, and then the United States, is billed as an ambush. The couple say their proposal to continue serving the British Crown from abroad was not considered. Either they were in or they were out.
"So there was no other choice at this point. I said 'We have to get out of here'"explains Prince Harry.
The the prince William and his wife Kate appear portrayed like cold and distant figuresfar from the image of a united family.
There was a chasm between the brothers, Prince Harry says. From his perspective, there was "foul play" against him, with his brother's press team leaking sensational stories to the press that damaged his and his wife's reputations.
The Netflix series presents Harry and Meghan's vision based on their own experience. It is not a conventional documentary in which all parties can give their version of events.
But Prince Harry comes across as an empathetic figure, hit by the tabloids and "ashamed" of all that his wife was suffering. He didn't know how to find a way out of what had become a terrible media show that was affecting his wife's mental health.
"I changed, to the point where I outgrew my surroundings," Harry says in the series, sounding convinced that their only option was to leave the UK.
Diana present
The other great figure in this series is her mother, the late Princess Diana: her absence is greater than her father's presence. The sense of loss from her is still painfully apparent.
Many of her references to Meghan involve her mother and what she went through with the press and other members of the Royal Family.
The couple claims that the initial popularity they enjoyed was seen as a threat by other royals, who feared that they would steal the limelight. This is linked to the concern that Prince Charles had in his day with the fame enjoyed by his wife, Princess Diana.
Harry's tenacious defense of Meghan appears to have been fueled by the frustration of there was noer able to protect his mother.
Sean Coughlan, the BBC's correspondent for the Royal Household, believes that in the long term, this series will not seriously harm the Royal Family.
"No serious intimacies are exposed, no one is called a racist, and the accusations are not nearly as catastrophic. They are stones thrown at the palace windows, not a brick through one," Coughlan writes.
"Neither Buckingham Palace nor Kensington Palace are responding to the series, which is an indication that it contains nothing so horrific that they need to comment."
According to Coughlan, the series can leave "a feeling of sadness for what might have been".
"What started with a fairytale wedding ended in tears. And as Prince Harry says, Meghan could have been a great asset to an institution that wanted to broaden its appeal."
Now you can receive notifications from BBC News World. Download the new version of our app and activate it so you don't miss out on our best content.
Do you already know our YouTube channel? Subscribe!
Now you can receive notifications from BBC Mundo. Download the new version of our app and activate them so you don't miss out on our best content.