Entertainment
This is how Cuban Ana de Armas reacted after her Golden Globe nomination for her role in "Blonde"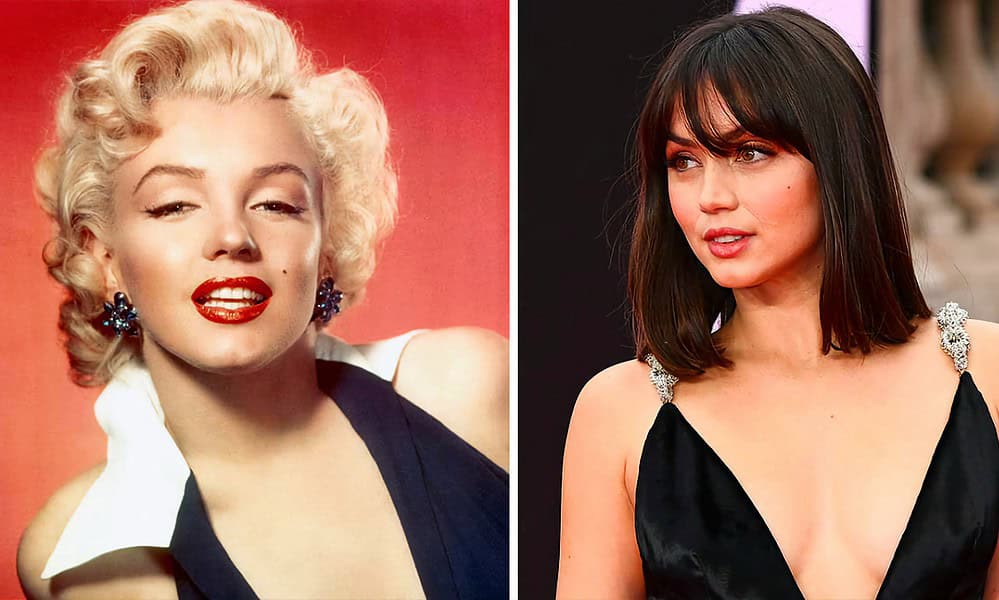 The Cuban actress of the moment, Ana de Armas, once again got a Golden Globe nomination for her leading role in "Blonde", the biographical film about the life and death of the mythical Marilyn Monroe.
Armas will be sitting in the same row with excellent actresses, already with a lot of reputation in Hollywood, such as Cate Blanchet, Viola Davis, Olivia Colman or Michelle Williams, as they are all competing for the "best dramatic actress" award. Already sitting next to these "phenomena" of acting is an honor for the habanera.
Despite the uproar over the film, Ana de Armas got a nomination at the Golden Globes for "Blonde." As you know, the biopic of Marilyn Monroe has generated various types of reactions, although the Cuban wanted to point out that it is not "such a real biopic."

De Armas also added that it was "important" for Blonde to show "the hard part or the dark side." "Even though it's a fictional book and movie, what happened was true. You don't end up dead at 36 if everything was incredible and perfect," added the young Cuban actress who has a great future in Hollywood ahead of her.

Blonde, which starred Ana de Armas, opened to divisive reviews that praised Armas's performance, but Dominik's graphic depiction of Monroe's life was highly singled out.
ANA DE ARMAS, AT THE GOLDEN GLOBE
Ana de Armas exploded with joy on social networks when she learned that she was nominated for the Golden Globes for her stellar performance in "Blonde". The prestigious list of artists was revealed this week with the Cuban inside, among dozens of well-known actresses and actors of the seventh art.
Immediately, she shared a gallery of photos on Instagram holding a bouquet of roses and thanking her for the Golden Globes nomination with the caption: "What an amazing surprise!" Ana found out about her while she was shooting her new movie "Ballerina".
"There is nothing better than receiving and celebrating the great news with the team on set," wrote the Cuban. She apparently has the same "hair and makeup" professionals from "Blonde" working on this new film production.