Health
L'Oréal launches a digital platform specialized in dermatology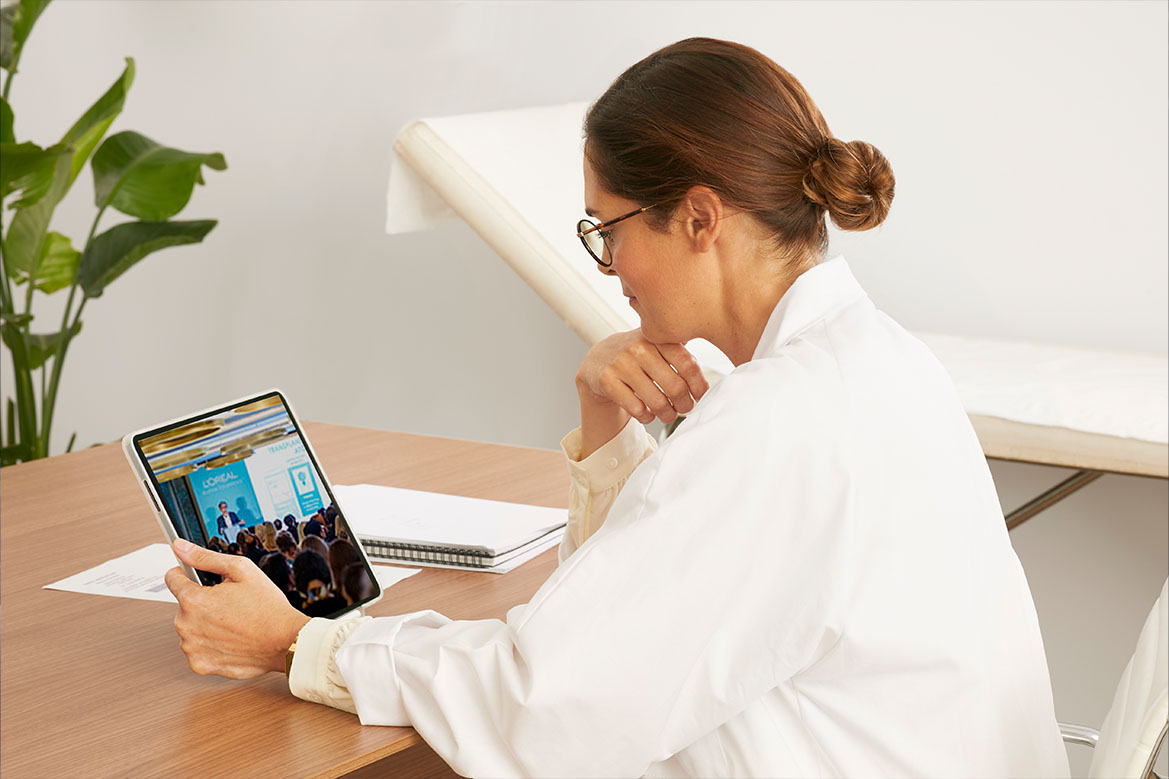 The French group L'Oréal not only wants its clients to have the best dermo-cosmetic products, but also wants professionals to have access to better knowledge to provide to their patients. Thus, it has launched a digital platform as a meeting point to share experiences, treatments and advice, among others, thus increasing the dissemination of skin and hair science.
It is a free and open web page aimed at all health professionals who want to improve their practices and treatments, especially focused on dermatology. L'Oréal Cosmética Activa, the dermocosmetics division of the French group, thus transfers its client expertise to health professionals.
The website, https://www.lorealdermatologicalbeauty.com/es-es, is designed to facilitate access to the most advanced medical content and services in a simple and accessible way. The health professional will be able to benefit from content prepared by opinion leaders and benchmarks in dermatology and other related areas, and endorsed by scientific societies.
With a simple interface in which access to any content is done quickly and easily, on this platform we can find practical resources of high value for the health professional, such as treatment guides, management algorithms, or dermatology clinical cases, with which, through their use and interaction, they will accumulate points that can be exchanged for prizes.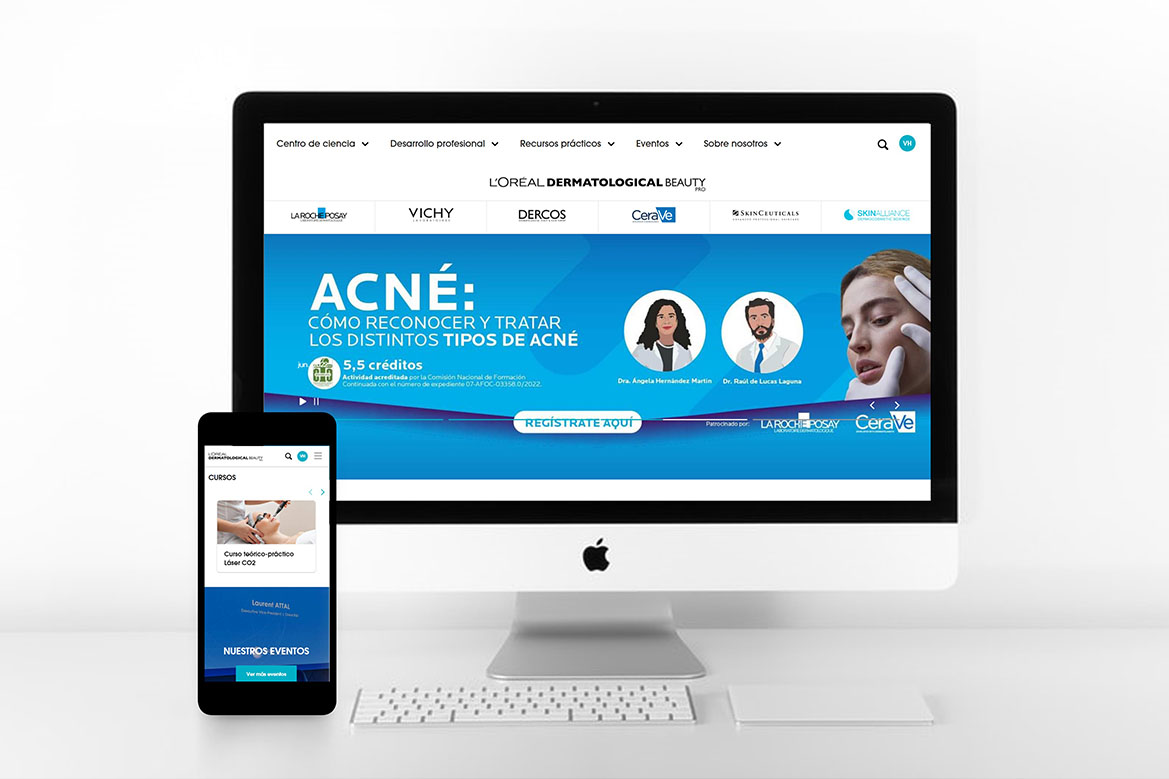 In its Science Center we can find information about acne, skin tumors, skin aging or eczema, among many other diseases. You can also find a section focused on professional development where you can find accredited courses in therapeutic areas such as acne treatment or training resources where we find clinical cases, questionnaires or misleading diagnoses.
On the other hand, we can also resort to practical resources not only for professionals but also for patients. Treatment guides or advice on the impact of cancer therapies on the skin to address them from the perspective of the doctor and also the patient.
The Events section serves as a meeting point for medical professionals. In it you can view past medical congresses, webinars, other scientific meetings in which to exchange knowledge between the various professionals. There is also the possibility of resorting to summaries of medical congresses on the most interesting of their sessions.
This L'Oréal Dermatological Beauty Pro platform looks set to become a reference point for professionals, but not just for dermatology. This space also wants to expand to other specialties such as aesthetic medicine, pediatrics, family medicine, nursing, or allergology, since they will be able to find very useful content for their consultation on this platform.
Thus, this digital platform wants both professionals and users to have the best advice to combine everything that surrounds the largest organ in our body. And thus turn it into the mirror of the soul.
This content has been developed by UE Studio, a creative branded content and content marketing firm from Unidad Editorial, for L'Oréal.