Sports
There is no investigation in Liga MX or FMF for corruption cases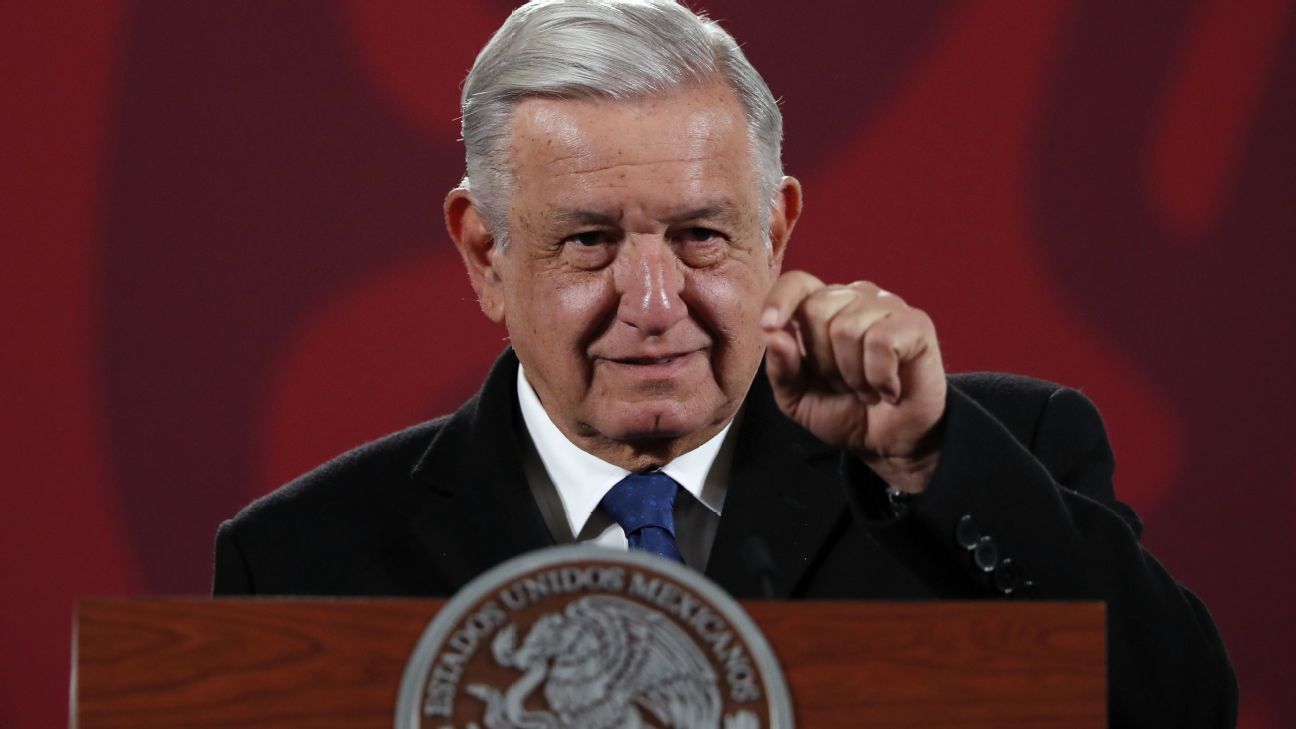 The president spoke about the report called "The Goal Cartel: Corruption in Mexican soccer," which denounces some bad practices among agents, players, coaches, and technical directors.
The president of Mexico, Andres Manuel Lopez Obradorpointed out that the federal government, nor the authorities have investigated agents, clubs, MX League Y Mexican Soccer Federation due to acts of corruption or bad practices.
The president spoke about the report called The 'Gol Cartel': Corruption in Mexican soccer', which denounces some bad practices among agents, players, coaches and technical directors. In this sense AMLO He noted that there are no investigations.
In the same way, Andres Manuel Lopez Obrador expressed that during much of his government the Mexican Soccer Federation or football clubs First division They have not had tax forgiveness and this benefit has only been applied to government institutions.
"It may be that there is some forgiveness in our government, because it was not from the beginning that the constitutional reform was approved. We have not carried, rescued or condemned taxes. We have special cases such as insolvency with debts in the SAT, PEMEX, CFE, IMSS And we have not requested that all these debts be paid, because the sources of work are involved. But if they ask for a ransom, we can't do it," he said.
In his traditional press conference, the politician mentioned that in the case of the clubs, they have to be rescued with the entry of new investors. "That new partners enter, invest and that that company is not ruined."
In the same way, he mentioned that companies like the MX League Y Mexican Soccer Federation must improve their procedures.
"It has to be an initiative of the promoters, that regulation is not enough, just as we spoke with the press, that the press regulates itself with the press. Independent sports organizations must improve procedures, performance, and in the case of governments, they must take care of the people's assets. You cannot give a subsidy of a billion pesos in taxes, because it is an excess and in general there can be no tax remission in private businesses. That is resolved and established in the constitution."
According to the report presented, in the six-year terms of former presidents Felipe Calderon Y Enrique Pena Nieto 2 thousand 620 million pesos were forgiven to 12 clubs from 2007 and 2018. Among these teams, the most benefited was Montereywhich stopped paying 1,84,362,149 pesos to the treasury, only in 2010.
HE WILL SUGGEST LOWERING THE NUMBER OF FOREIGNERS
President Andres Manuel Lopez Obrador considered that the MX League you have to modify the number of foreigners. Currently they can register 10 non-formed elements in MexicoGiven this, he asked for more opportunities for Mexican players.
"It is a very good approach and it can be suggested to those of the Federation and not impose, but convince or persuade. That all football clubs have their schools, for example, that there be schools and that a number of foreign professional footballers be established. Setting a limit, this would help a lot, because Mexicans are given more opportunities and there is potential. There is wood", I declare Lopez Obrador.
In the same vein, he mentioned that the Mexican Soccer Federation and the teams of First division They could emulate the program that the Federal Government applies with the creation of baseball schools, where they seek for young people to study and also prepare themselves in the sport with the aim of becoming professionals.
"That the creation of many schools be promoted and with that even we help. We have baseball schools that are operating in Campeche, Veracruz, Texcoco, Obregon, Hermosillo and there are young people studying a career that has to do with sports as physical education teachers who are going to finish their degree and at the same time are coaching baseball. If they are prospects and give the width, then they develop in baseball, but if they do not reach the level they finish their sports career and have an option and it is guaranteed that they have a position as physical education teachers and something similar has to be in the case of soccer and it has to be in agreement with the Federation. That they carry out this plan, because the people want that and the fans deserve it, "he said.