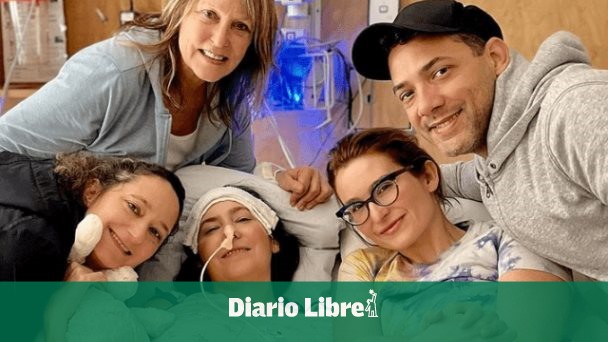 the communicator Sergio Carlo reported this Thursday afternoon that his wife, the Venezuelan Gabriela Arriaza (Gaby)surpassed the first brain surgery to which she was subjected this Thursday to remove one of the two tumors she has in her brain.
He added that there are chances that the tumor is benign.
"The most difficult part has been overcome. The doctor came out to talk to us and told us that he had removed all the strange mass and that he is convinced that it is benign. They are closing the wound," the communicator announced on his Instagram account.
He thanked all the followers, family and friends for their prayers for the recovery of his wife.
This is the first of two operations that Gaby has to undergo, since, according to Carlo, his wife was diagnosed with two tumors, "one in the lower part of the brain and the other in the right ear." This, after two wrong diagnoses.
This Wednesday, Carlo explained that "Gaby has been feeling bad for 2 months. Dizziness, disorientation and finally vomiting and a lot of headache. Some doctors in the DR said it was depression. Some doctors in Atlanta said it was stress… for a week I couldn't even swallow his saliva."
Seeing himself in this situation, he maintained that his wife decided to go to Oregon, United States, where her mother stayed for a few days, where they did an MRI, which revealed the problem she has.
Both the communicator and the couple's relatives have been asking for prayers for the recovery of Gaby's health, who is admitted to the Oregon Health & Science University (OHSU).
The Venezuelan, who works hand in hand with her husband on some projects, married the communicator in 2016 in Jarabacoa.