Health
Medicine in Cuba, cardboard to treat a sprain in a child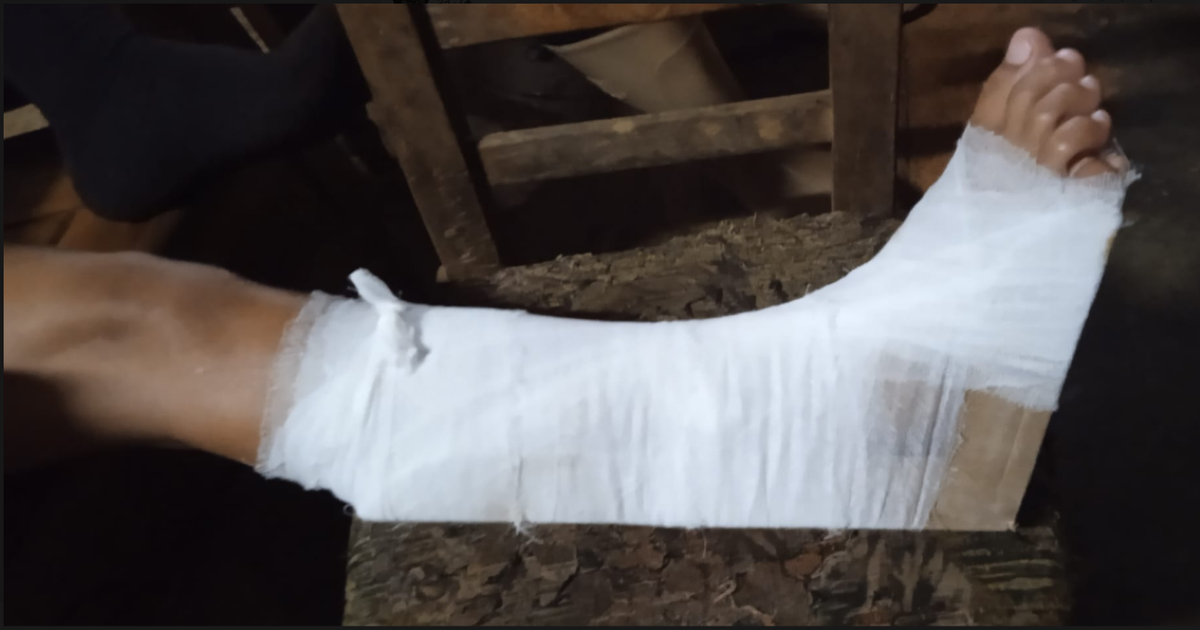 HAVANA.- A piece of cardboard and bandages, that was what the doctors of a hospital in Ciego de Ávila used to immobilize the foot of a child under 10 years of age, which reflects the crisis that medicine is going through in Cuba due to the lack of supplies to care for patients, despite the millions the regime receives for the sale of slave medical services.
Elisabet Pérez denounced through social networks that her ten-year-old son was given a piece of cardboard, due to lack of plaster. Her son suffered a sprain, but at the Antonio Luaces Iraola provincial hospital, where he was treated, the plaster is used to assist in fractures, reports the web portal CubaNet.
"With the respect that doctors deserve because they are not to blame for the things that happen, I thank them by the way for the excellent care, but this touches me so closely that I cannot keep quiet because it hurts my heart," said the mother from the social network Facebook.
"What did the doctors on duty have to do with all the grief in the world? They literally put a cardboard box on it. It is a lack of respect. Speechless", declared Elisabet Pérez.
Recently, the Cuban José Rafael Martínez Carralero, resident in the Los Pinos town, in the Banes municipality, in the Holguín province, denounced to CubaNet the poor medical care at the Banes Clinical Hospital, where he was given a loin of yagua because there was no plaster.
Martínez Carralero had arrived at the medical center with an arm problem. As a result of his denunciations and having complained about him, days later he was called to resolve his situation.
"They sent me to look for me to put on the cast because of what I talked about there… If I weren't still with the yagua. (…) So yes there is (plaster)", said Carralero.
Already last year, doctor Alexander Jesús Figueredo had denounced the use of cardboard to immobilize fractures in hospitals in Matanzas.
In his complaint Figueredo shared images of the "technique" practiced on a patient with a grade II sprain in one foot. "Can any orthopedic colleague explain to me, please, what technique is this?" asked the doctor, before the solution of the Cuban Public Health system, which is called "medical power."
FONT: CubaNet