Health
The CISNS approves the distribution of 85 million for the vaccination information system or Personalized Precision Medicine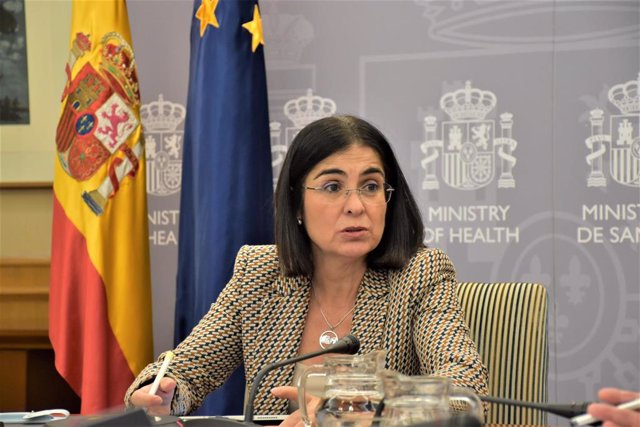 MADRID, 2 (EUROPE PRESS)
The Interterritorial Council of the National Health System (CISNS) has approved this Thursday four credit distribution agreements to the autonomous communities and INGESA for a total value of 85 million euros.
Specifically, the distribution of five million euros has been approved for the development of the Vaccination and Immunization Information System (SIVAIN); two million for the program to obtain plasma through plasmapheresis; 40 million for the 5-P Personalized Precision Medicine Plan; and more than 38 million for Health Cohesion and Training Programs for the Rational Use of Medicines and for the National Bone Marrow Plan.
Regarding the first agreement, the Ministry of Health is promoting a new information system in order to have data on vaccines and other drugs that provide passive immunity administered and registered to people residing in Spain.
Based on these data, analyzes and evaluations of vaccination and immunization programs can be carried out, as well as facilitating an approximation of the immune status of the population.
The second agreement adopted was the distribution of funds to obtain plasma through plasmapheresis within the framework of the National Strategy for Plasma Self-sufficiency 2022, with the aim of increasing the plasma donor base progressively and establishing permanent programs of plasmapheresis.
In addition, the territorial distribution of funds to improve the efficiency and sustainability of the National Health System has been approved to consolidate Personalized Precision Medicine in the National Health System, the 5-P Plan (Personalized, Predictive, Preventive, Participatory and Population).
This 5-P plan of the SNS represents a medicine focused on the characteristics of each patient to "adapt the diagnosis and therapeutic or preventive measures in a more individualized way."
Lastly, the CISNS has approved the proposal for the territorial distribution of more than 38 million euros for the Health Cohesion Policies Development Program for training physicians in Medicine, Dentistry, Pharmacy, Nursing and Health Education of the population, with the objective of favoring the rational use of medicines (35.9 million euros), and for the National Bone Marrow Plan (more than 2 million euros).