Health
Salary by number of consultations in the Primary School of Madrid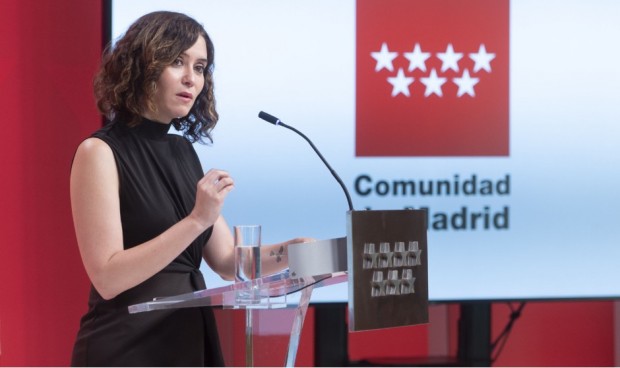 The president of the Community of Madrid, Isabel Díaz Ayuso.
The Ministry of Health will "adequately" remunerate those professionals who attend the most appointments, that is, those who exceed the patients scheduled in your schedule, 34 in Family Medicine and 24 in Pediatrics, and want to voluntarily see more within their journey. The objective is improve Primary Care services by "encouraging" the absorption of excess demand assistance and offering more attention time per patient, as announced by the president of the Community of Madrid, Isabel Diaz Ayuso.
Isabel Díaz Ayuso announces incentives for Family doctors who attend the most appointments.
In addition, the Community of Madrid will encourage "those positions that are difficult to cover in the afternoon shift that have not been filled in the last three months" and a program of MIR loyalty in Primary Care to offer 3-year contractsas announced during the press conference after the Governing Council.
These measures are accompanied by "A new technological system in Primary Care" to improve the Virtual Health Card and it will also activate Delegated Virtual Health Card, with which family members or people authorized to manage the procedures of citizens under 16 years of age, as well as dependent people, can access this card model. This latest advance "will facilitate better care without travel to those citizens who may have mobility difficulties."
Throughout the first quarter of 2023, information on prevention and health promotion will be incorporated into the Virtual Card; access to the population screening program against breast cancer cervix Cervicam; functionalities of registration and follow-up of vaccinations in Primary Care, and a follow-up program for chronic patientsstarting with that of type 1 diabetics. In addition, all notifications will be included through the Smart Card and SMS, for all screening programs and actions that are currently carried out by letter to citizens.

Shock Plan and Improvement of Primary Care
For his part, the Minister of Health, Enrique Ruiz Escuderoin the infrastructure section, highlighted the Shock Plan with 400 performances until May to remodel more than 250 Primary Care centers, with an investment of 10 million euros. "Three out of four of these works will be finished before the end of this year, to which must be added the start-up of more than 30 new centers in the next few years", has explained.
In addition, he recalled that the Comprehensive Primary Care Improvement Plan has an endowment €200 million, has already been in force for one year and is the result of strategic planning that intervenes on key aspects such as salary improvements. In this sense, he recalled that in Madrid "the conditions of more than 11,000 professionals of this level of carewith two new remuneration concepts for those who provide their service in the centers with the highest demand and those who cover rural areas".
These new fixed productivity complements "have meant, on average, 3,800 euros per year for family doctors and 3,300 for pediatricians in concept of greater population served, as well as 3,600 per year by rurality". "Today, nine out of ten professionals receive at least one of these two concepts on their payroll," he concluded.
Although it may contain statements, data or notes from health institutions or professionals, the information contained in Redacción Médica is edited and prepared by journalists. We recommend to the reader that any health-related questions be consulted with a health professional.