Entertainment
Lady Susan Hussey: Prince William's godmother resigns over comments to head of charity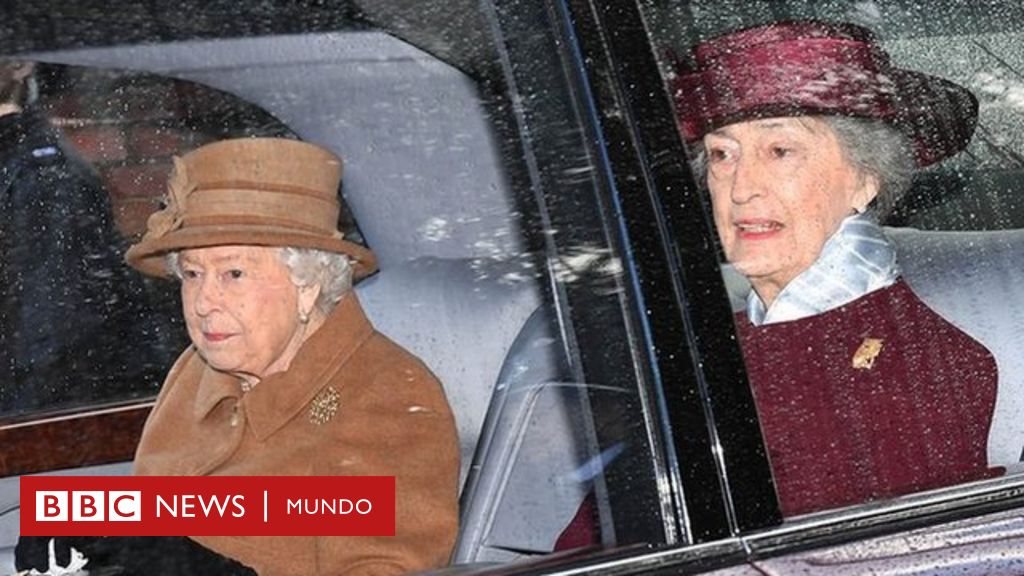 Sean Coughlan
royal correspondent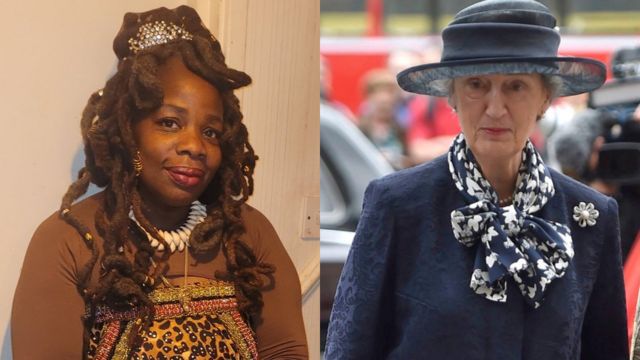 The lady-in-waiting to the late Queen Elizabeth II and godmother to Prince William, Lady Susan Hussey, has apologized and resigned her honorary position in the British royal house after she repeatedly asked the head of a British charity "where it was really".
Ngozi Fulani, founder of an organization that supports women of African and Caribbean descent who have faced domestic and sexual abuse, was questioned about her ancestry at a charity event at Buckingham Palace on Tuesday.
Fulani said she is "totally flabbergasted" by Prince William's godmother's comments.
Buckingham described the comments as "unacceptable and deeply regrettable".
A spokesman for Prince William said "racism has no place in our society."
"The comments were unacceptable, and it is right that the person stepped aside immediately," they said.
Lady Hussey, 83, was a close confidante of the late Queen and accompanied her at the Duke of Edinburgh's funeral last year.
"In shock"
In an interview with the website of the independentFulani said that the problem "goes beyond one person. It's institutional racism".
"I was in shock after it happened and anyone who knows me knows that I don't buy into that kind of nonsense," he said.
"But I had to take a lot of things into consideration. As a black person, I found myself at a point where I wanted to say something, but I knew that whatever happened would automatically be perceived as my fault, it would have affected [mi organización benéfica] Sistah Space".
Fulani added that she did not want to see Lady Hussey "vilified".
Mandu Reid, leader of the Women's Equality Party and an eyewitness to the conversation, told the BBC that Lady Hussey's questions were "offensive, racist and unwelcoming".
He added that he had a "sense of disbelief" at the exchange in which Fulani was questioned about where he came from, even though he had already explained that he was born and lives in the UK.
The event and reaction at Buckingham
Fulani attended a reception at Buckingham Palace on Tuesday on behalf of London-based Sistah Space.
She was invited along with 300 others to an event where Queen Camilla warned of a "global pandemic of violence against women."
On Wednesday, Fulani described on Twitter how the royal attendant flicked her hair to the side to see her nameplate, then challenged her to explain where she was from.
In the post, the Fulani referred to the palace attendant only as "Lady SH."
Witness Reid confirmed to the BBC that the person making the comments was Lady Susan Hussey, having seen her nameplate. Neither Buckingham Palace nor the charity named her.
In a statement, Buckingham Palace said: "We take this incident very seriously and began to investigate immediately to establish all the details.".
"In this case, unacceptable and deeply regrettable comments have been made. We have communicated with Ngozi Fulani on this matter and we are inviting her to discuss all elements of her experience in person if she wishes," the text continues.
"In the meantime, the person concerned wishes to express his deep apologies for the damage caused and has stepped down from his honorary position with immediate effect.
"All palace members are reminded of the diversity and inclusion policies that they must uphold at all times."
The BBC has asked Lady Hussey for her opinion, via Buckingham Palace.
Here the complete conversation, related by Fulani:
Lady SH: Where are you from?
SH: No, where do you come from?
SH: No, what part of Africa are you from?
Me: I don't know, they didn't leave any record.
SH: Well, you should know where you're from, I spent time in France. Where are you from?
Me: From here, from the UK.
SH: No, but what nationality are you?
Me: I was born here and I'm British.
SH: No, but where do you really come from, where do your people come from?
Me: 'My people', ma'am, what is this?
SH: Oh, I can see I'm going to have a challenge for you to say where you're from. When did you first come here?
Me: Ma'am! I'm a British national, my parents came here in the 50's when…
SH: Oh, I knew we would eventually get there, you are Caribbean!
Me: No ma'am, I am of African descent, Caribbean descent and British nationality.
Remember that you can receive notifications from BBC News World. Download the new version of our app and activate them so you don't miss out on our best content.