Entertainment
This is how the Fan Fest was lived in Qatar 2022 with Maluma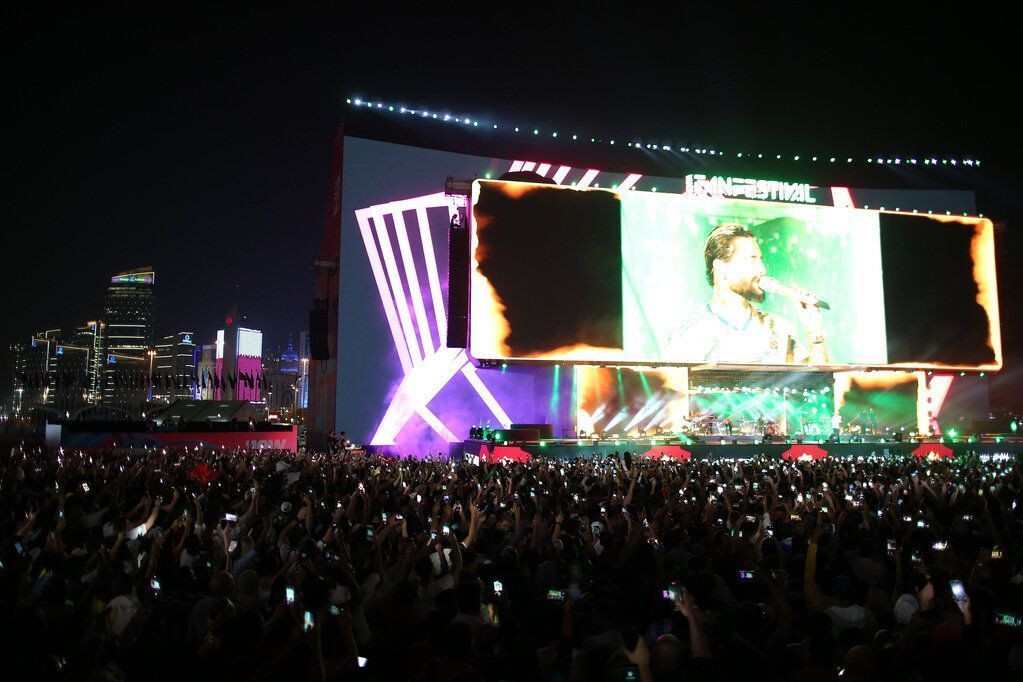 Fans forced their entrance to the inaugural concert with Maluma, however, the atmosphere inside was one of brotherhood, accompanied by the sale of alcoholic beer
The inauguration of the Fan Fest of Qatar 2022 It got out of control with the number of fans who attended to see the inaugural concert given by the Colombian artist Maluma, in addition to the fact that finally the public was able to consume alcoholic beer and there were a large number of Mexicans who added flavor to the World Cup atmosphere.
Because no one wanted to miss Maluma's show, the door was slammed due to the number of people waiting to enter. A couple of Mexican fans told ESPN how those moments were lived when the local police did not allow access to more fans
"More or less fine until we decided to enter the Fan Fest and we couldn't get in. They said it was already full. We waited 20-30 minutes, the policemen were on barricades, they fought, but it was ugly. There were only stomps. We arrived yesterday. We went to the Corniche, to bars, the sale of alcohol is restricted, but it is not difficult. We wanted to enter the Fan Fest to see what was on it," said Orlando Flores, a Mexican who made the trip to the World Cup, to this portal.
After minutes, the public won the fight and finally they slammed the door that allowed them to run into the room. Fanfest that placed the FIFA in Al Bidda Park.
However, within the event, the atmosphere was one of brotherhood, as not only did people gather to see Maluma's show, who was the guest artist at the opening, but also consumed alcoholic beer, something that was in doubt.
The prices of the drink were 50 Qatari riyals, which means about 267 Mexican pesos, for a 500-milliliter beer.
A group of Mexicans from Jalisco, Las Vegas and Torreón had no problem finding the drink and were happy to be able to drink beer. "Yes, it could be taken. Four per person", said a countryman to this portal.
Finally, the show went well with the presentation of Maluma and Myriam Fares, who accompanied the Colombian on the show.