Health
Mexico needs doctors and nurses: will they be able to train at the Benito Juárez universities?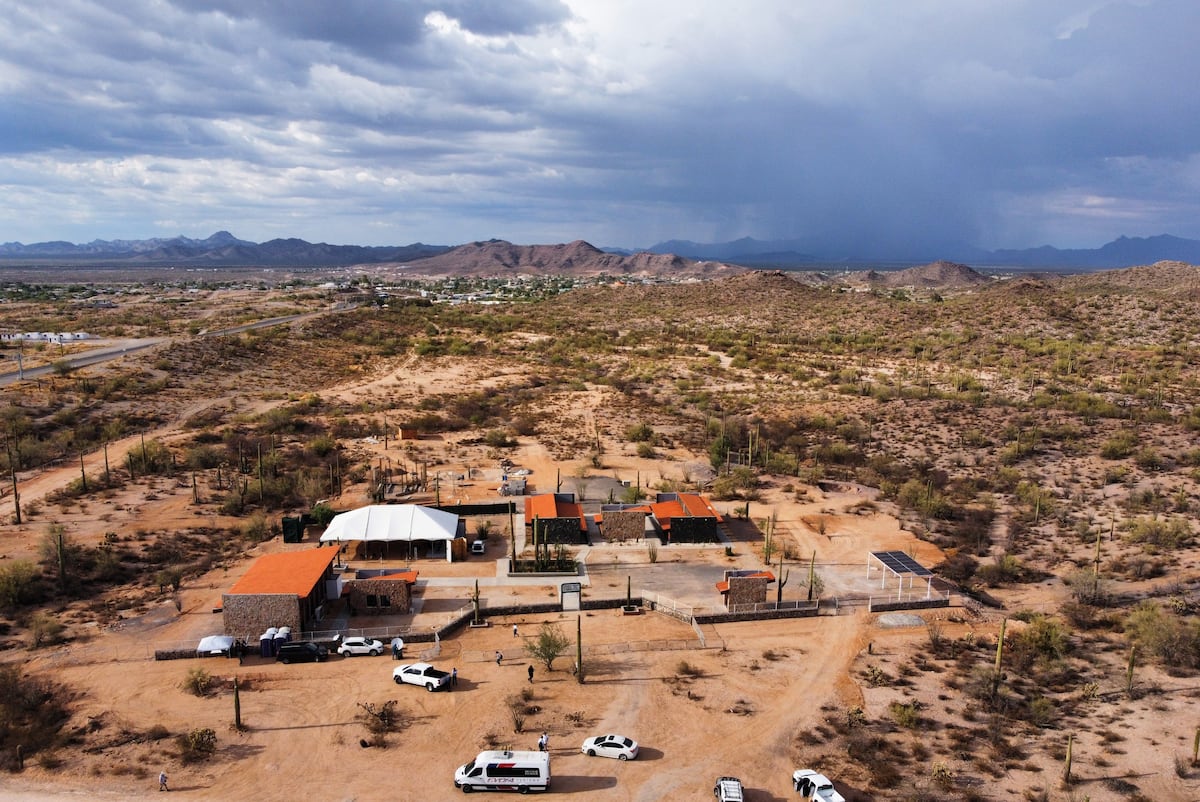 Francisco Emmanuel Luna Pérez's dream is to be a doctor in a rural community and Mexico needs thousands of students to dream the same as him. He has enrolled in one of the dozens of schools that have been opened throughout the country under the name of Benito Juárez Welfare Universities, for young people who cannot find other outlets due to lack of money or transfer possibilities. Or because there are not enough places in other places. Francisco tried it at a university in Veracruz, but there were 100 places for 1,000 applicants and he was left out. Today he studies Comprehensive Medicine and Community Health in a town in Chiapas, Sucumpla Salto de Agua, and when he finishes he wants to work in a community clinic. "There are opportunities, he is well paid and I want to help in the community," says this 19-year-old who is following in the footsteps of his father, also a doctor in a rural area of ​​Tabasco. "When he arrived, there was no doctor in that town, others rejected him and he stayed. He should be retired by now, but he is helping me and my brothers with studies, because renting a room is expensive". The studies, however, are free.
The Benito Juárez University network is one of the great projects of President Andrés Manuel López Obrador for this six-year term. The objective of these study centers is precisely that, that young people like Francisco become university students, and Health Sciences are one of the disciplines in which the Government has its sights set, because thousands of doctors and nurses are needed throughout the country, especially in areas that are not the preference of those who have studied in the big capitals. This week it was announced that by 2023, the current 40 Medicine and Nursing schools will be joined by another 97 throughout the Republic. For this, it is necessary to have land, build buildings, provide them with human and material resources and fill them with students. There are, for now, about 20,000 students enrolled in these sciences at Benito Juárez. In the Francisco School, the most veterans have been there for three years, but so far the first phase of construction has not been completed, eight classrooms and an auditorium, account by telephone from a place where the telephone signal is very improvable. "They have been studying in alternate venues, high schools, primary schools, but I believe that soon there will be laboratories and a library, because the last two classrooms have been built quickly; they had difficulties finding the land," says the boy. He is excited: "We already have mannequins to rehearse delivery practices, obstetrics, although they are still stored waiting for the laboratory."
The lack of doctors in Mexico cannot be measured with a national average. "That is misleading, by areas, in some medical and professional schools are required, in others they are not. Here the problem is territorial dispersion", says the president of the Mexican Association of Faculties and Schools of Medicine (Amfem), Jorge Valdez. He believes, for this reason, that "it is a challenge to open so many schools, a great effort by the Government." He does not know, like the rest of the country, if the intention of these Benito Juárez centers is to train primary care professionals: "I hope that is the case, that would be revolutionary, it is necessary to focus on that phase of health." He also believes that another need is "not to depend so much on hospitals for the training of medical students", who could well do so, at this primary level, in community clinics or outpatient services. That's where the shots should go because Francisco says that at his school in Chiapas "they want to hold a clinic on the university campus so that veteran students become familiar with real practices."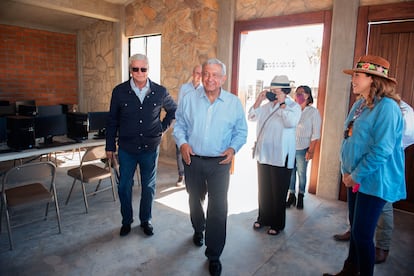 What is known about this political initiative is not much, the Ministry of Public Education (SEP) does not give much information about it. This newspaper has consulted, but has not received a response. But experts believe that the intention of the Government is that, to train rural doctors to serve families with basic needs. "This project can be ambitious and positive if it is focused on ensuring that Mexico, as extensive as it is, has guaranteed prenatal control, childbirth, the growth of healthy children and care for chronic diseases, such as diabetes and hypertension," says Rodolfo Rincón Pedrero, head of the Department of Medical Education at the Salvador Zubirán National Institute of Medical Sciences and Nutrition, one of the most prestigious centers in Latin America.
Mexico, along with Brazil and later, Argentina, are the countries where good medical specialists are trained. A good medical professional is not made in two days, which is why the Benito Juárez Universities project is often viewed with mistrust because its budget is not very high. This same week, students from these centers demonstrated in front of the National Palace to demand more resources, more teachers, well-equipped quality classrooms. Not having that is, if possible, more serious when it comes to training doctors, who during their student period will require dozens of professors and adequate material. But the profile of a family doctor, those consulted for this report agree, can be accommodated in these universities. "If these guys don't have a guaranteed place in hospitals for internships, the quality could suffer, of course, but they can be accommodated in smaller hospitals. For decades, Mexico sent graduates, after boarding school, to the Community Social Service, in rural areas or on the urban periphery. Training great specialists is not easy, but if this community health approach is maintained, this initiative can be positive," says Rincón Pedrero. The only obstacle that he perceives is security in some of those isolated areas of the country, where life is not easy for anyone, except for those who take up arms, perhaps.
And along the way, sometimes other problems arise. María (fictitious name) is a student at the Venustiano Carranza School of Medicine, in Chiapas, and she says that the center has been closed for a few months because "the residents" did so. She doesn't know what's wrong. "But later, when they wanted to open it, it was the coordinator of these studies, Raquel Sosa, who refused, they say. We don't have information, we don't know what's going on, or if they're going to take us to another location or what, but now we're giving classes online, when internships would be needed. We didn't do them either, because there are no labs," she explains. She also says that in the town they abuse the students, who have no resources. "A teacher asked us to buy a pig's foot to do suture practices, and there they sell them for 10 pesos, but they wanted to charge us for 40 ″," she criticizes.
Quality, of course, is something to dwell on when talking about training medical professionals, and it is too soon to evaluate it at the Benito Juárez Universities, which have not yet released their first promotion of graduated doctors. Setting up a Faculty of Medicine requires at least two years of bureaucracy to obtain permits to teach the studies, which must be endorsed by the SEP and the Ministry of Health. The quality will be measured later with other yardsticks, in such a way that the approval of the Mexican Council for Accreditation of Medical Education (Comaem) or other seals of global comparison are obtained. The Benito Juárez Schools cannot yet be evaluated by Comaem because they still do not have graduates. Although the shortcomings reported by many students do not predict the best results.
Just 10 years ago, in Mexico there were some 90 medical schools and faculties, today there are around 165 between public and private and some 200,000 enrolled. But the dark areas of the map of the Republic, where there are no doctors or teachers, or not as many as are required, force the Government to implement shock policies. The pandemic paralyzed some of these efforts, but now they are being resumed, not without controversy. The initiative to import Cuban doctors to those conflict zones where nobody wants to go was not seen with the best eyes. President López Obrador challenged critics with evidence: thousands of places were opened in centers in various places and systematically they were left without applicants. Fear weighs more than salary, which was also increased to encourage professionals. There was no way.
"The promotion of Health is remarkable" by the Government, begins Gustavo Leal, an academic attached to the Department of Health Care of the Autonomous Metropolitan University (UAM) on the Xochimilco campus. He has reviewed the curriculum of the Benito Juárez in their medical schools, from which he infers that "they try to place themselves in a perspective of primary health care, close to the communities and that approach is timely," he analyzes. He finds a but, however, in the "decoupling between the resource training policy and the care model that is to be offered", which he perceives in the 4T initiative. In his opinion, the challenge is to train with a model of prevention, rather than care, "not identify damage, but act preventively," he says. "If the model is prevention, it doesn't have to be expensive, necessarily," he says regarding the Benito Juárez, an initiative about which he admits he has many doubts. And the way to dissipate them will be to wait for the first graduates of these schools to come out. "It should not be disqualified", in any case, he says.
"My dad wanted me to be a doctor too and I wasted a year trying to enroll in Veracruz," says Francisco, the young man from Tabasco who is now studying in Chiapas. "He urged me to enroll in Benito Juárez." He already talks about childbirth, obstetrics, diabetes. Perhaps that is where the shots of this project go, for which thousands of scholarships have been allocated. Perhaps one day, Cuban doctors will not be needed.
subscribe here to newsletter of EL PAÍS Mexico and receive all the informative keys of the news of this country