Sports
Congratulations Monica Puig! Our analyst and former Olympic gold medalist marries Nathan Rakitt in Puerto Rico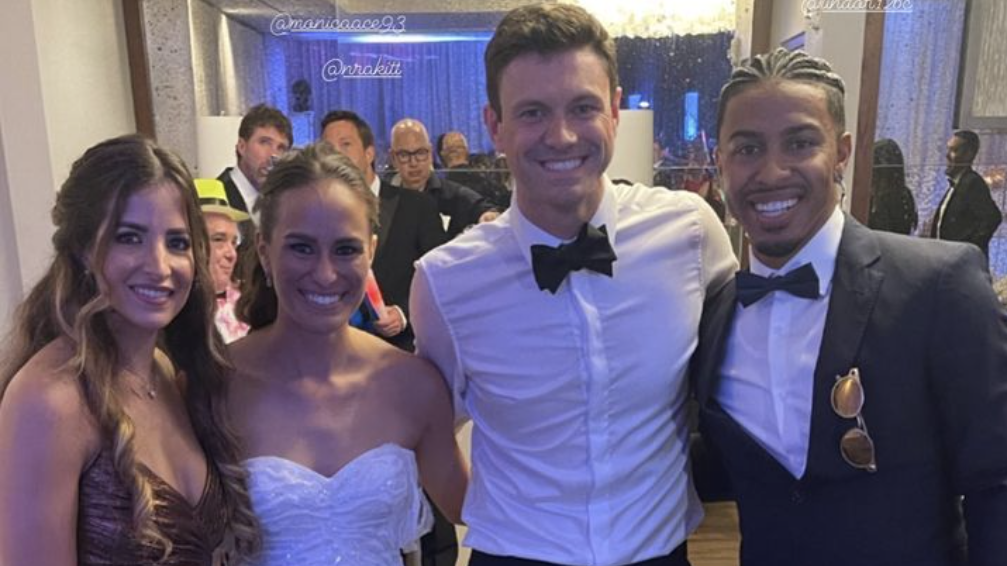 The former tennis player and current ESPN analyst, the Puerto Rican Monica Puigmarried on Friday in his native Puerto Rico with fellow former athlete, Nathan Rakitt.
Puig, gold medalist at the 2016 Rio Olympics, joined his life with Rakitt in a ceremony held at the Caribe Hilton Hotel, in the capital San Juan.
Among the guests, the shortstop of the New York Mets, Francisco Lindor, along with his wife Katia Reguero, among others, stood out.
Puig, who wore a suit by Puerto Rican designer Harry Robles, ran in the TCS New York City Marathon in recent days.
Now she is getting ready with her husband to return home to Atlanta to continue her post-retirement role: that of analyst and commentator for the world sports leader, ESPN.
Puig, 29, announced his retirement from tennis in June this year.
The Puerto Rican became an icon in Puerto Rico by winning the gold medal in August 2016, defeating three Grand Slam champions (Garbiñe Muguruza, Petra Kvitova and Angelique Kerber) at the Olympics along the way. She was greeted by hundreds of thousands of people at a parade along the streets of San Juan.
In addition to her Olympic gold, Puig is the only tennis player to win three consecutive gold medals at the Central American and Caribbean Games (Mayagüez 2010, Veracruz 2014 and Barranquilla 2018). Her best ranking in the Women's Tennis Association (WTA) was number 27, in 2016.