Health
Cundinamarqueses graduated from the Diploma in Mental Health for Happiness and Well-being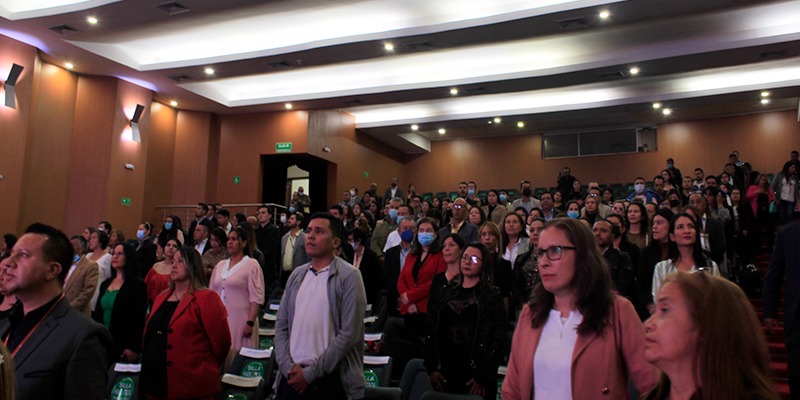 (Cundinamarca, November 9, 2022). The High Council for Happiness and Well-being of Cundinamarca, led by Carlos Alberto García, recognized the commitment of 174 people from different municipalities of the Department who completed 120 hours of study in virtual mode of the Diploma in Mental Health for Happiness and Well-being.
The graduation took place on November 8 at the Antonio Nariño theater of the departmental administration and during the ceremony training in Mental Health and Emotion Management was carried out by the psychologist Anyi Avellaneda, who addressed this topic focused on the achievement of happiness. Likewise, the psychologist Carolina Oróstegui participated, who in her intervention explained to the audience how to apply first aid in mental health.
Subsequently, the work and commitment of Nancy Patricia Venegas with the Cundinamarca community was highlighted, in her capacity as High Councilor for Happiness and Well-being, from 2020 to June 2022.
In addition, the current High Councilor highlighted the work carried out by the trainers of the Diploma process, the social workers, Alejandra Rivera, specialist in planning, management and control of social development and Alexandra Bernal, with a master's degree in family program management and family counseling. , as well as the lawyer Juan Manuel Montes, professional in finance and international relations, specialist in Administrative Law.
Finally, the happiness kit was delivered and photographs were taken.