Health
What is the role of young people?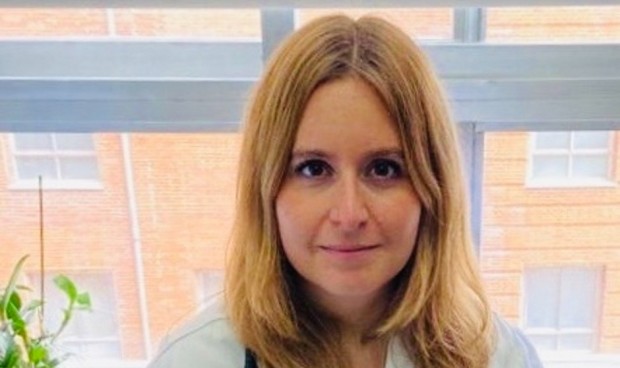 Tamara Alonso Pérez, director of the Executive Committee of Separ Jovenes.
The scientific societies daily face the challenge of connect with the youngest. A task that, for the director of the Executive Committee of Separ Jovenes, Tamara Alonso Pérez, allows the medical organization itself "transform" and guarantee generational change. To achieve this "connection", according to the member of the Spanish Society of Pulmonology and Thoracic Surgery (Separ) in an interview with Medical Writing, must accommodate the most young people in decision making and thus the society will cover their needs and, therefore, will be attractive to them.
How would you define the role of young people in Separ?
Young people are a fundamental pillar for a scientific society, since they are the engine of progress. Young pulmonologists need Separ to grow and society needs them to advance and improve. A scientific society must know how to best combine already established professionals with young people who want to move up, grow, improve and contribute ideas. In this way we will make a scientific society that is dynamic.
How do young people see Separ?
Pulmonologists in training and young people see society as something essential. We do not conceive of a professional career without being linked to scientific societies because there we find links with referents that are fundamental. Separ is the meeting point with experts from the different areas where we want to develop professionally and this is essential to learn from them and train ourselves. We find everything we need throughout our training career at Separ through congresses, meetings, training programs, master's degrees…
---
"The emerging groups right now are a pillar of Separ and one of its banners"
---
Specific projects linked to the youngest also result in their training, such as the creation of emerging groups. There is one in each Separ Area and they are created so that young people have a space to work and improve in the specific area of ​​the specialty. Another initiative focused on young people is the mentor project, where one senior is assigned for every five young people. They all have regular meetings where they share their doubts and generate projects where the mentor advises them to improve.
In which do young people participate more?
The emerging groups are very nourished. Many young people are linked to them and there they create ties with the seniors and among themselves, since they know many people of the same age who are also just starting out. This can lead to them working together on research projects or getting collaborations. The emerging groups right now are a pillar of Separ and one of its banners.
In contrast, the mentor program is more specific. Right now there are 25 young people and each one is proposed for each specific area. We have had a lot of success with it and it will grow in the coming years. It is super attractive for young people because you have a one-on-one with people who are considered a reference. It is difficult to stay with a specific initiative, both are fundamental activities.
Are scientific societies aligned with young people?
The creation of the young Separ committee pursues this. In the end, societies must respond to the needs of young people. Through this committee we try to ensure that young people have representation and that we are able to demand from society the needs that we have. It is very important that society offers what young people are looking for. Sometimes, with so many areas, the needs of members are lost a bit. We also work with other committees to generate activities for the youngest.
---
"It is very important that society offers what young people are looking for"
---
Is it key that young people are part of decision-making?
Yes. In a scientific society we all have to be represented. So important are people with experience, who obviously are the ones who have to set the guidelines and the rhythm; such as young people, who do not have as much experience, but contribute new ideas and detect problems that arise over time. A scientific society is not something stagnant but dynamic, it must be transformed and for that it must be represented in all its globality in terms of ages and professions.
Do young people feel that they are connected to Separ?
The connection is good, but everything can be improved. In Separ, the youngest do feel represented and identified with their society. In it they find everything they need in their first years of profession. Even so, we must continue working on it because there are always areas for improvement. Separ in recent years has designed projects that have worked on this connection.
---
"There has been a generation that has been a reference in international Pulmonology (…) Maintaining this or improving it is a challenge"
---
Is generational change in scientific societies guaranteed?
Hopefully it will be like that. Right now we have the feeling that there has been a generation that has been a reference in international Pulmonology. There are highly reputable people in their areas of activity and managing to maintain this or improve it is a challenge. It is what we should aspire to: to be better every day. Our current references are for us and beyond our borders. In order to be like them tomorrow, we need your help and little by little we will take over. For that, effort, dedication, tenacity and special talent are needed, which I think there is among young people.
Are young people involved in the research carried out by Separ?
Going into this field and improving it is one of the main challenges. This is one of Separ's priority roles for young people, to be the guide for those interested in conducting research. For a young person to start his research career, he needs the help offered by society. Separ also offers them the possibility of joining a research project that is already underway and where younger people can learn how research is done in each of the areas and what the main lines of research are and who leads them.
Emerging groups are also encouraged to lead their own research projects, to apply for grants for these projects and to be trained in research because to carry it out you have to know how to do it. Separ offers all these possibilities and is precisely an area where young people need help.
Although it may contain statements, data or notes from health institutions or professionals, the information contained in Medical Writing is edited and prepared by journalists. We recommend the reader that any questions related to health be consulted with a health professional.