Entertainment
Salvadoran raises the temperature dancing with Daddy Yankee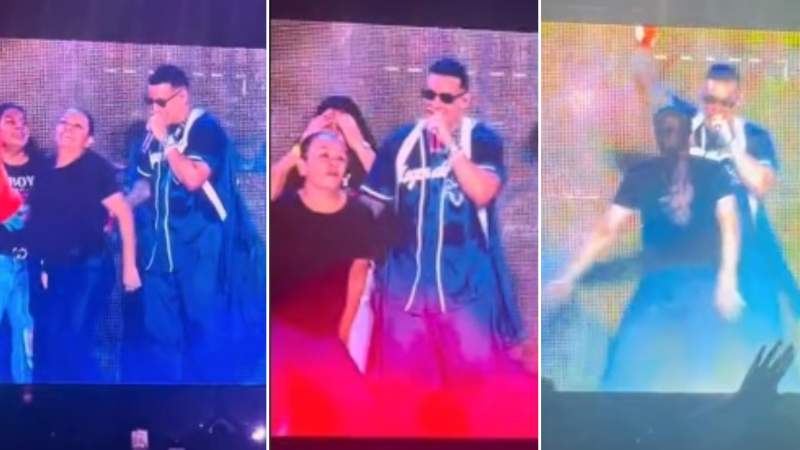 In one of the best concerts of 2022, one of the attendees made her dream come true by having the opportunity to be part of the Puerto Rican show
King Daddy could not leave El Salvador without proof of the talent of his Cuscatleco fans.
And it was a lady, very similar to "Corazón bello" who had the opportunity to go on stage and dance with the famous Puerto Rican and his staff of dancers.
Read also: Luiza Manga and company go crazy to the rhythm of "Despacito"
To the rhythm of the contagious collaboration of Daddy Yankee and Pitbull, "Hot", the Salvadoran showed that in Central America, women know how to raise the temperature
The clip of the lady twerking with her idol was shared on Tiktok by the user @maggiegvalencia, whose followers did not hesitate to comment on it.
The compatriot had the opportunity to go on stage at Legenddaddy and left the Puerto Rican speechless. VIDEO: illustrative and non-commercial image / https://www.tiktok.com/@maggiegvalencia/video/7162790892439489797?is_copy_url=1&is_from_webapp=v1
"As it had to be!! one of the old school", "I thought it was the yanira XD", "God blessed this Servant! Envy of the Good One", "barbara!!!! she represents the old school… applause for you!", "there are many called and few chosen", "This woman has already won in life, I hug the boss!", "She definitely represented us, the others for pleasure", "TODAY I MET ENVY" , "she gave everything, as it should be HAHAHA I love her", are some of the opinions expressed by Internet users.
See also: VIDEO They enjoyed Daddy Yankee's concert from "la lomita"
@maggiegvalencia's video has been viewed more than 135 thousand times and has received more than 10,000 hearts.
There is no doubt that this compatriot won the heart of Daddy Yankee.
RETURN TO HOME