Health
agreement to promote research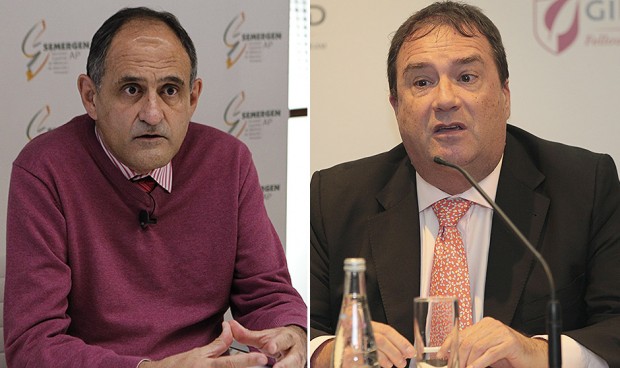 José Polo, president of Semergen, and Antonio Rivero, president of Seimc.
The Spanish Societies of Primary Care Physicians (Semerge) and Infectious Diseases and Clinical Microbiology (Seimc) have signed a collaboration framework agreement with the aim of promoting training, scientific-technical and research initiatives that can benefit patients.
Specifically, this new reference environment will foster the associate trainingthe development of research activities, as well as the holding of seminars, courses and conferences of common interest, which will result through the signing of specific agreements within the framework of the aforementioned agreement.
In the words of the president of Semergen, Joseph Polo, "Infectious and contagious diseases continue to be a major health problem, especially the high prevalence of resistance to antibiotics must be taken into account and we must all try to raise awareness to make good use of them and avoid the possibility of resistance. It was always thought that in today's world infectious diseases were defeated, but we see not only resistance but also viral diseases such as Covid-19 pandemic and we must draw conclusions. I hope that with this agreement Semergen-Seimc let us jointly support research and training to try to avoid these big problems."
Anthony Riveropresident of Seimc, for his part, assures that "the main objective of this agreement is that the training and research activities generated by it contribute to improve care for our patients and his or her environment".
Although it may contain statements, data or notes from health institutions or professionals, the information contained in Medical Writing is edited and prepared by journalists. We recommend the reader that any questions related to health be consulted with a health professional.