Health
Tribute to the surgeon, mountaineer and master of alpine health rescue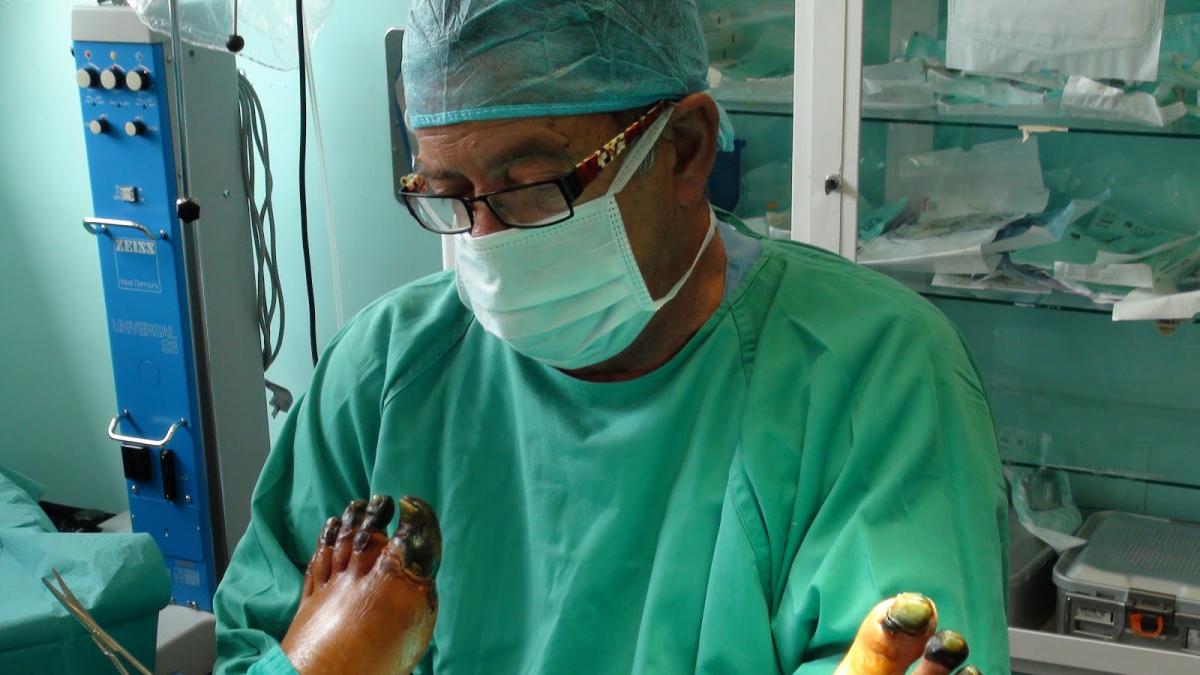 "as doctors, our obligation is to save lives. As lifeguards, help do it. as individualsprotect nature and stand in solidarity with our fellow citizens. like mountaineersdefend the mountain and come to the aid of our fellow fans or members of the ropes". José Ramón Morandeira, author of these phrases, had an intense life as a mountaineer, doctor and teacher. He helped to underpin the model of alpine relief that he enjoys Aragón and was the architect of the medical rescue, exported to other autonomous communities. Master of Mountain Emergency Medicinewhich he headed, passed 400 toilets, a pool of future specialists who care for the injured, either in a ravine or in a three thousand.
Morandeira died on November 4, 2012 in Viella. She did it in his environment, during a mountain congress with the best mountaineers and climbers, such as Edurne Pasaban, Carlos Pauner or Sebastián Álvaro. He and the doctor María Antonia Nerín had given a conference. In the hotel, that night he began to feel bad and Hours later, he died in the Valle de Arán hospital, at the age of 67, from an aortic dissection.
On the occasion of the tenth anniversary of his death, a tribute was held this week in Zaragoza. The events have been organized by the Mountain Medicine Association that bears his name, created in 2016 to preserve and enhance his legacy. They have collaborated School of Medicine from the University of Zaragoza and the BBK Mendi Film.
During the first day, in the Aula Magna Santiago Ramón y Cajal of the Faculty of Medicine, several videos were shown with him as the protagonist: one about his professional and sporting career, another talking about freezesto which he dedicated a good part of his professional career, and a third, citing Lionel Terray at Everest base camp.
But the most emotional act took place in the gardens of the Faculty, where a hawthorn was planted and a plaque 'in memoriam' was unveiled while the attendees sang 'Gaudeamos igitur'. The plate, with a QR code where his extensive biography can be seen, highlights his work as a surgeon, researcher and mountaineer and his passion for "life and knowledge". The lectern has been financed by his disciples and friends and the Aragonese Federation of Mountaineering has also contributed.
Among the attendees were his young son, José Morandeira; Iñigo Soteras, mountain rescue doctor of the Firefighters of Catalonia; Ramón Viñas, from Serraduy, patient and friend of José Ramón; Víctor Longás, who from his political position was part of the process of medicalization of mountain rescue in Aragón; Pepe Borrel, president of the Medical College of Huesca; Antonio Millán, a retired nurse from Graus; María Antonia Nerín, his collaborator and who heads the association that bears his name; Manuel Vazquez, nurse from the 061 mountain; o Isabel Cuenca and José Luis San Vicente, nurses from Tarazona, already retired. Almost all of them passed through their classrooms in the mountain health specialization.
José Ramón Morandeira García La Cruz was born in Santiago de Compostela but when he was just a baby he moved to Zaragoza, his mother city. His love of mountain sports came from the hand of his aunt Conchita, his mother's sister, with whom he began to climb mountains in the Aragonese Pyrenees and ski in Candanchú in the 1950s. In 1962 he suffered frostbite on his feet on a Mont Blanc glacier, which led him to become interested in this pathology, a of the facets of his professional career.
He was a surgeon, scientist and mountaineer, specializing in experimental surgery and with international recognition in mountain medicine. He was in the Frostbite and Mountain Medicine Unit of the University Clinical Hospital of Zaragoza; participated as a mountaineer and as a doctor in international expeditions to the main mountain ranges of the world; and committed to cooperation projects in Nepal.
He was also a university professor and researcher. In this last facet, he helped create the Aragon Biomedical Research Centerwhich curiously opened a few weeks after his death.
But above all his public work has transcended for his contribution to mountain rescue. According to María Antonia Nerín, from the José Ramón Morandeira Mountain Medicine Association, in 1964 Pepe Díaz, president of the Aragonese Federation, commissioned her to create a relief group. "Seeing how inoperative it was to reach the injured from the cities and only counting on volunteers, corpses used to be rescued. So They looked at the French model, public, professional, with judicial police and located in mountain areas. It was a long road, which required a lot of support and not a few trips", he explains.
But Morandeira went a step further. Not only did it have to reach the injured, a task entrusted to the Civil Guard, but a doctor or nurse was needed to accompany them to treat the pain at the accident site, reduce mortality and avoid sequelae.
In 1995 he was appointed Coordinator of the University Specialization Courses in Mountain Emergency Medicine, and since 2003, director of the Master in Mountain Emergency Medicine. Between 1996 and 2012, the year of his death, these courses trained more than 400 doctors and nurses, which allowed the medicalization of mountain rescue in Aragon and scientific and sports expeditions.
The tribute was attended by a large representation of the Mountain Civil Guard, which highlighted its role as "father and forerunner of sanitized mountain rescue and one of the most important figures in mountain medicine in our country", highlighting his studies of frostbite. That model has been an inspiration, he says, "for the other autonomous communities and has shown an improvement in the survival of those injured in mountain".
The Spanish Federation of Mountain Sports and Climbing (Fedme) also wanted to join in the tribute, recalling that he was awarded on several occasions and that participated as a doctor in 17 international expeditions, "where he was always concerned with assisting the inhabitants who lived in the valleys through which the approach marches passed". "All our appreciation to a visionary, scientist and university professor, whose passion was to help mountaineers and mountaineers".
Ten years after his death, the Association faces several challenges, like taking advantage of the 35 hours recorded in the Khumbu Valley in 2011find a public space for the first expedition kits, their slides, classes and other belongings or even publish a book with their writings during the expeditions.