Health
Thousands march in Lima and ask for the resignation of the president of Peru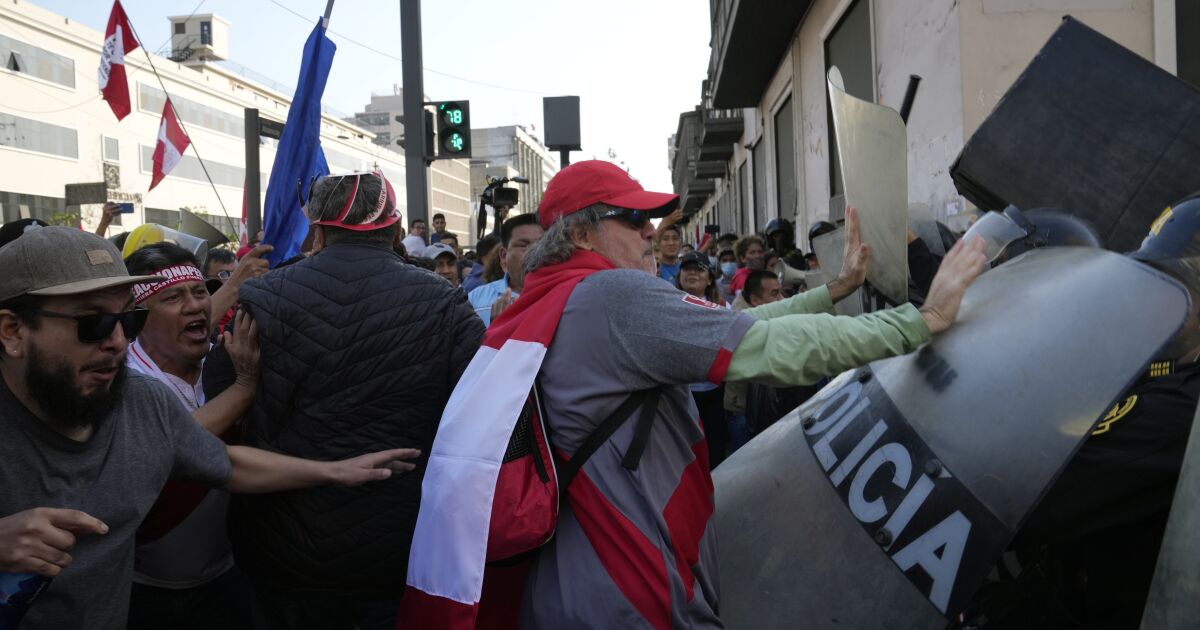 LIME –
More than 5,000 Peruvians marched in Lima on Saturday and demanded the resignation of President Pedro Castillo, while smaller groups protested in other cities, two weeks before the arrival of an OAS mission that will analyze the political situation in the South American country.
With phrases like "Castillo out," several protesters wore Peruvian soccer team shirts, while others carried signs that said "communist," "corrupt" or "thief." Castillo is the first president in office with five preliminary investigations by the prosecution for alleged corruption, but by law he cannot be accused or removed.
The march was mainly peaceful, but when the demonstrators approached the Congress, policemen on horseback prevented them from passing and a confrontation began. Some protesters threw stones and liquids, while the police responded with tear gas to disperse them.
In other important cities of Peru such as Arequipa, Huancayo and Cusco there were also mobilizations but on a smaller scale.
Earlier, Castillo said in a public act that those calling for his resignation intend to break him "with false accusations" and "slander" in a country that faces "tremendous inequalities."
On November 20, a mission from the Organization of American States (OAS), made up of five foreign ministers, will arrive in Lima to analyze the local political situation, which will talk with all the powers of the Peruvian state, autonomous organizations and key members of the civil society to later prepare a report that will be delivered to its Permanent Council.
On October 12, the president of Peru, Pedro Castillo, asked the OAS to apply the Inter-American Democratic Charter to "preserve the legitimate exercise of power" in the South American country.
In more than a year in office, Castillo has survived two vacancy attempts by the opposition in Congress, which failed to reach the necessary 87 votes.
In Peru, a president cannot be accused during his government because the Constitution in its article 117 says that this only happens in case of treason against the country, dissolution of parliament for cases other than those allowed or not calling elections or preventing the functioning parliament or electoral bodies.
Castillo reached 28% approval and 62% unpopularity in October, while 10% did not respond, according to a national survey by the Institute of Peruvian Studies. Castillo's government began in 2021 and is due to end on July 28, 2026.