Health
Medical certificates for university students, do I have to give them?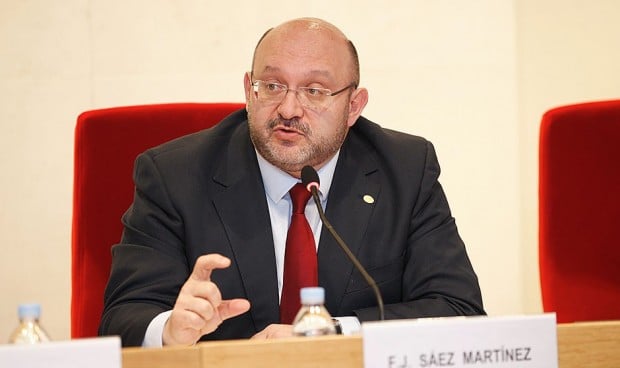 Francisco José Sáez Martínez, head of the Clinical Management Group of the Spanish Society of General and Family Physicians (SEMG).
The requirement by Universities or higher education centers to present a medical proof before a sick leave It has become an ingrained custom in society, but in reality the family doctor can refuse to do it. Specialists, despite receiving these visits daily or even the autonomous community encourages it, they have no "legal obligation" to make these supporting documents. In fact, they should only provide it to those people who are working.
"The only obligation that the family doctor has to justify an absence due to illness is when the patient is working and you have to give a sick leave. In the rest of the situations there is no obligation to provide proof that you are absent due to illness, which all you can do is report to the patient that he is sick, but never a supporting document to a third party", details Francisco José Sáez Martínez, coordinator of the Clinical Management Working Group of the Spanish Society of General and Family Physicians (SEMG).
In addition, according to the doctor, this means exposing private data. "For example, if a kid contracts a sexual disease, does it make sense for his teacher to find out? This is breaking the law." claims Sáez Martínez, who sends a clear message to his colleagues: "As there is no legal justification, the indication for any family doctor is that this is not done". An argument that he shares with Paediatrics, who has also warned the schools that they are not obliged to provide medical certificates for minors.
Refer responsibilities to the family doctor
For the physician, this situation is the result of a lack of individual responsibility. "The people want get rid of responsibilities and throw them into the health system. If a university student does not go to class and attendance is compulsory, the university professor, adjunct or tenured, is supposed to sanction or suspend the student. As it is very unfair that a student has become ill, They pass the ballot to the family doctor to justify through a medical report that he was, "laments Sáez Martínez.
---
"People want to get rid of responsibilities and throw them into the health system"
---
This erroneous habit even occurs in medicine professors. "The only obligation that the public service doctor has is to make the receipt for someone who is working because it is assumed that the money is paid socially during sick leave. A student does not have that characteristic, and yet including medical professors they tell their students to go to the family doctor to ask for a supporting document", claims the member of SEMG.
This belief is still supported, as pointed out by the medical society, in several autonomous communities. "There are some that continue to force the issuance of these supporting documents and others where it has already been declared that they do not have to be given, but this obligation lacks legal backingso the doctors are not obliged", details Sáez Martínez.

Why do doctors continue to do it if there is no obligation?
Despite the lack of regulations to support it, many doctors continue to issue medical certificates to people who shouldn't. "We have that concept of length and attention that when a patient arrives you think it's like he was working and you do it", explains the doctor, who, in addition, emphasizes that if a student is under 18 years of age, it is his parents who have to make the proof and if he is older, he has to do it himself and there can include a medical report.
---
"There is a third party who says that it is so and the patient comes to the consultation convinced that he really has the right to it"
---
Part of this trend is also argued by the percentage of tuition money for higher education that is destined to give access to certain aspects of Social Security. "With that they think they have the right to issue a sick leave, when the legislation only refers to people who are working because that justifies paying it. They try and Family doctors are so stupid that we do it and there are even communities that say that it is mandatory to do it when legally it is not. In fact, it can happen that the students bring the justification and suspend them the same".
How to explain it to the patient?
Given the ignorance of the population, the Family doctor faces the difficult task of explaining to the patient that he does not have to make the receipt. "This ends up generating anger, problems and even aggression. It is the great problem that there is in Primary Care with these things because there is a third party who says that it is so and the patient presents himself in the consultation convinced that he really has the right to it, "details the doctor.
In this sense, Sáez Martínez gives an example of how they fought against this in the Community of Madrid: "What we did was that those people we gave him a phone number from the Ministry of Education where they told him that this they don't have to do it because it's forbidden. We have even received calls from directors saying that the doctor had to do it. After passing them to the council they saw that no.
Although it may contain statements, data or notes from health institutions or professionals, the information contained in Medical Writing is edited and prepared by journalists. We recommend the reader that any questions related to health be consulted with a health professional.