Sports
What could Boone have done differently in Game 3? Now to fight for the season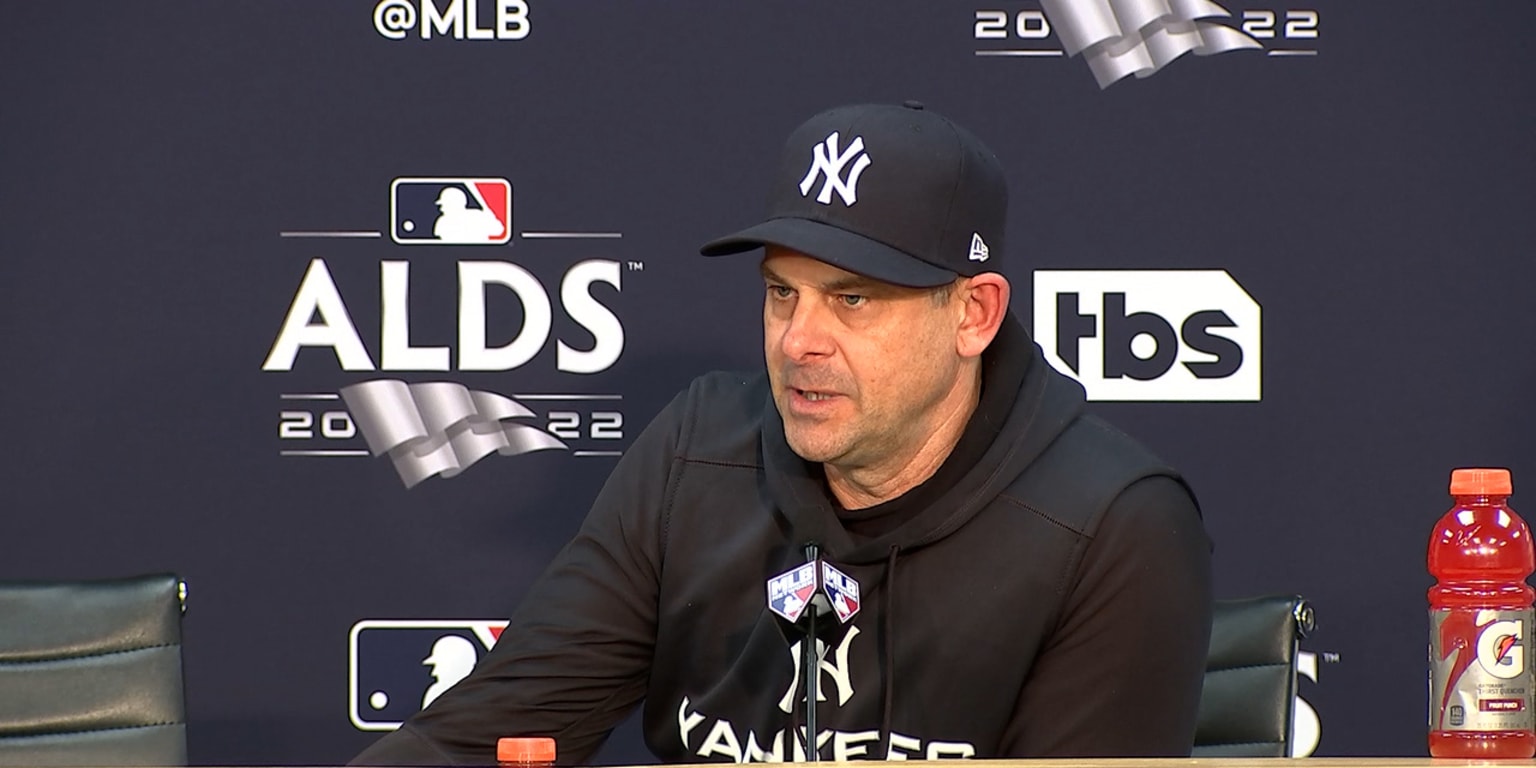 CLEVELAND — Should Aaron Boone put Aaron Hicks in left field instead of Oswaldo Cabrera in the ninth inning with a two-run lead? Should the Yankees manager put Clay Holmes or Domingo Germán in the ninth inning and the game on the line in that inning after Wandy Peralta tired, instead of Clark Schmidt?
Those are some of the questions Yankees fans were asking after the Bronx Bombers' 6-5 loss to the Cleveland Guardians on Saturday in Game 3 of the American League Division Series at Progressive Field.
In the case of Cabrera–who in that game gave New York its first lead of the game with a two-run homer off Guardians starter Triston McKenzie in the fifth inning–the young Venezuelan struggled with a fly ball from Myles Straw with one out in the ninth and the Yankees winning 5-3. The bizarre play resulted in Straw arriving at second base and sparked a historic three-run comeback from Cleveland to ground the New Yorkers and put them against the wall 2-1 in this best-of-five series.
"Nope. He's taught us a lot," Boone said, referring to Cabrera. "I think that ball was in no man's land. I've loved what I've seen from Cabrera (in left field)."
Why Schmidt and not Holmes?
"Part of having him back for this series was that he wasn't in a position to pitch back-to-back games," Boone said of Holmes, the pitcher who most closely resembles the Yankees' "closer." The right-hander, coming off an injury late in the regular season, had pitched two-thirds of an inning Friday in Game 2 at New York, the same as Game 1 on Tuesday.
The Yankees entered Saturday 0-167 entering the ninth inning with a lead of two or more runs in their illustrious postseason history. But as is known, the relief of New York has been decimated since the second half of the regular season. That became clear on Saturday, when Peralta—clearly tired after pitching in the first two games as well—and Schmidt combined to allow five singles and three runs in the ninth inning, a Cleveland reaction capped by a walk-off hit by Oscar González with two outs and the bases loaded.
In a game in which Aaron Judge hit his first home run since October 5 and the Yankees returned to their style of scoring based on the long ball—they hit three—in addition to receiving a solid start from Luis Severino (5.2 innings, three runs). )—the Bronx team was unable to contain the Guardians' rebellion. Now Sunday's Game 4 will be do or die for New York, which will go with ace Gerrit Cole on the mound to open that game.
"Move on," Boone said. "It hurts right now and you're frustrated because (victory) was so close. But we have to turn the page.
"We have Gerrit (on Sunday). We hope to come out here and win."