Health
What role should doctors assume?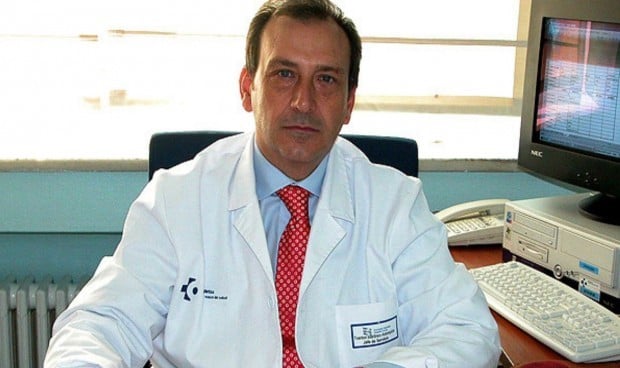 Txantón Martínez-Astorquiza, president of SEGO.
The Spanish Society of Gynecology and Obstetrics (SEGO) has spoken about the fall of the birth rate in the national territory and has indicated that from the consultation there are actions to encourage births. Thus, he has claimed that the health professionals they have the opportunity to take an active role and tell their patients that the best age to get pregnant is before 35.
"I always respect the will of women but I remind them that from the age of 35 it is already starting to get late to get pregnant," he said in statements to this newspaper Txanton Martinez-Astorquiza, president of SEGO. A council that, as he has defended, is based on biological reasons: "Fertility decreases as you get older".
"All women are born with an average supply of 250 eggs, but by the age of 45 almost all of them have been used up. While at 35, 75-80 percent of them have been used up," he explained. "The promotion of the birth rate lies in the fact that it is necessary to inform patients that if they want to have children, they should try first," he insisted.
In this way, and with the aim of promoting births from consultation, Martínez-Astorquiza has stated that health professionals have the ability to "inform the patient of the reality" of her situation and convey that "the 'good period' to get pregnant It is between 20 and 32-33 years old".
However, it is a premise that is not fulfilled in Spain, since the specialist has recalled that the average age of childbirth in our country is 33 years. "We are one of the European countries with higher rates of delivery in women over 35 years", he has warned.
However, it has recognized that this is a situation generated by the difficulties that are at the time of reconciling, as well as for personal reasons or work projects, among other issues.

Egg freezing or assisted reproductive techniques
"One of the biggest reasons why women don't have children is because they don't want to," the president of SEGO stressed in the same vein. "The woman does not want to have them at that time and, when she wants it, it has been a little late," he pointed out. "For this reason, I believe that women must be informed that, if they are going to have children, it should not take too long because it gets complicated and then you have to resort to assisted reproductive techniques", has added.
Likewise, it has detailed that another of the measures to favor gestation is the egg freezing. An option that, from his point of view, "is not ideal" but that can be a "palliative". "If the patient is not going to be able to get pregnant before 35, I do recommend preserving her eggs for later use," she said.
However, he has emphasized that "if the patient becomes pregnant at 40, the eggs are young but the body is that of a 40-year-old woman and has other problems." "Definitely, get pregnant asap if you can and if not, then preserve your eggs so that you can use them later," he determined.
On the other hand, he has also sued the Ministry of Health to carry out more measures in this area: "It is already doing something but I think it is still insufficient. We are in a terrible crisis". In fact, he himself has offered himself as a "mediator and negotiator" to promote the birth rate in Spain. "I have many ideas but this is a pact between the Government, businessmen, unions and society", she concluded.
Although it may contain statements, data or notes from health institutions or professionals, the information contained in Medical Writing is edited and prepared by journalists. We recommend the reader that any questions related to health be consulted with a health professional.