Entertainment
This is what the protagonist of "Elif" looks like years after the end of the novel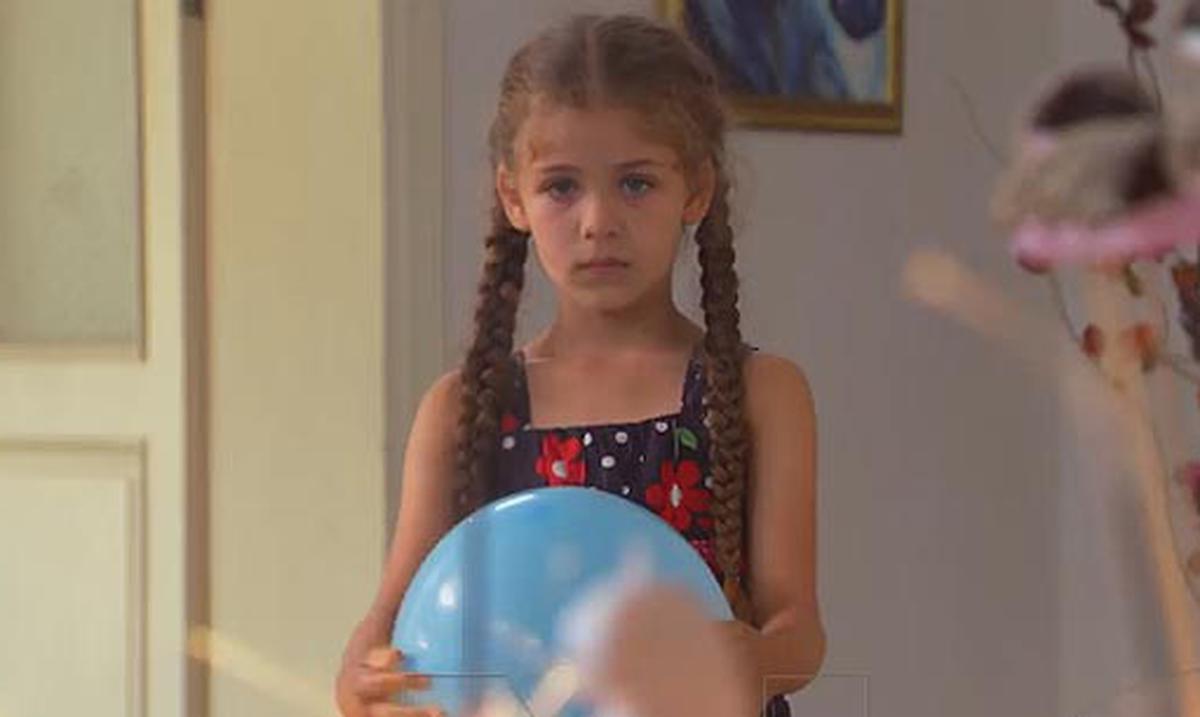 the little 'Elif', known for the Turkish novel that was broadcast in Colombia, has shown surprising and impressive changes in her life, physical appearance and professional growth.
'Elif' tells the story of a woman named 'Melek' who worked as a maid in the house of the wealthy family, 'Emiroğlu'. But she falls in love with 'Kenan', the son of an evil woman who made their lives miserable.
As time passed, 'Kenan' also became attracted to 'Melek' and together they fell in love. However, Kenan's mother always opposed their romance, since their lives were going in different directions, since 'Melek' was poor and 'Kenan', on the other hand, had a lot of money. Given that, the woman decided to drive away 'Melek', who was expecting a baby.
'Kenan' never knew of 'Melek's' pregnancy, and in that course of suffering from the separation, 'Elif' was born.
Years passed and 'Kenan' married another woman, while 'Melek' started a relationship with 'Veysel', a dangerous man who wanted to sell 'Elif'. From there, a series of events occurred that the little protagonist had to go through.
She stole the hearts of all viewers, thanks to her character that always inspired a sweet and brave girl.
The first step in your career
'Elif' was played by Isabella Damla Güvenilir, who is currently 13 years old. Her change has been quite noticeable, because when she was in the Turkish novel she was barely five years old.
Isabella was nominated for the 'Latina TV Turkish Awards' in 2017 in the categories 'Best Child Actor' and 'Most Inspiring Character', being awarded in both.
Güvenilir was born on January 18, 2009 in New York City, United States. When she was five years old, she went to visit Turkey to see her family.
On that trip her life changed: at her uncle's wedding party in Istanbul, a television producer saw her as the actress he had been looking for, so he suggested she be the protagonist of the novel 'Elif'.
Upon accepting, she and her family had to move entirely to Turkey to start her career in the world of television.
"The truth is that it was a great luck, it was something that I never imagined. I'm really very happy because I didn't even imagine it when I was little," Isabella said in an interview for the 'Telefe' media outlet.
But 'Elif' was just her first step, the little teenager also participated in the series 'Baharı Beklerken' with her character 'Bahar' and is in casting to win another series of roles.
Similarly, Isabella is very active on her social networks and on her YouTube channel, 'Pokito TV', in which she has 200,000 subscribers who enjoy all the activities and curiosities that the actress uploads.
On YouTube, he keeps Internet users updated with topics related to his daily life, the activities he does such as going to class, traveling, getting to know countries, and he also enjoys showing off his favorite hobbies.
Acting as her passion
Isabella Damla Güvenilir has made it clear that she wants to continue being an actress, since she does not suffer from grief and she has liked being recognized everywhere she visits.
"I will act in the future. I already have a lot of experience. Nine hundred chapters are more than many actresses act in their entire lives. I also want to study Interior Architecture when I go to university", said the young woman in the media outlet 'Diezminutos'.
Similarly, he stressed that he made very good friends and that the older cast was his guide to make big steps in the novel.
"I think I have a good memory and when I get into the feeling of the scene I cry easily, just like I did with 'Elif.' In fact, some people wanted to give me alms, as they believed that I had a really hard life, "she expressed.
Despite having an example to follow like the actors in the novel, the support of his family is also present.
"I remember that the first time my mother saw me on television she cried. And my grandmother still thinks that the things that happen to me are real and she gets angry with the actors, "she said in 'Diezminutos'.
Although drama has been her trademark on the character, Isabella's dream is to do comedy and she hopes to achieve it in a production. Despite the fact that she has never measured herself to be funny, she assures that she would achieve it.
"I always wanted to do a comedy character, I don't know how funny I am, but I know I could do it well," the little girl concluded.