'Top Gun: Maverick': The intense training to which Tom Cruise subjected the actors – CINEMABLEND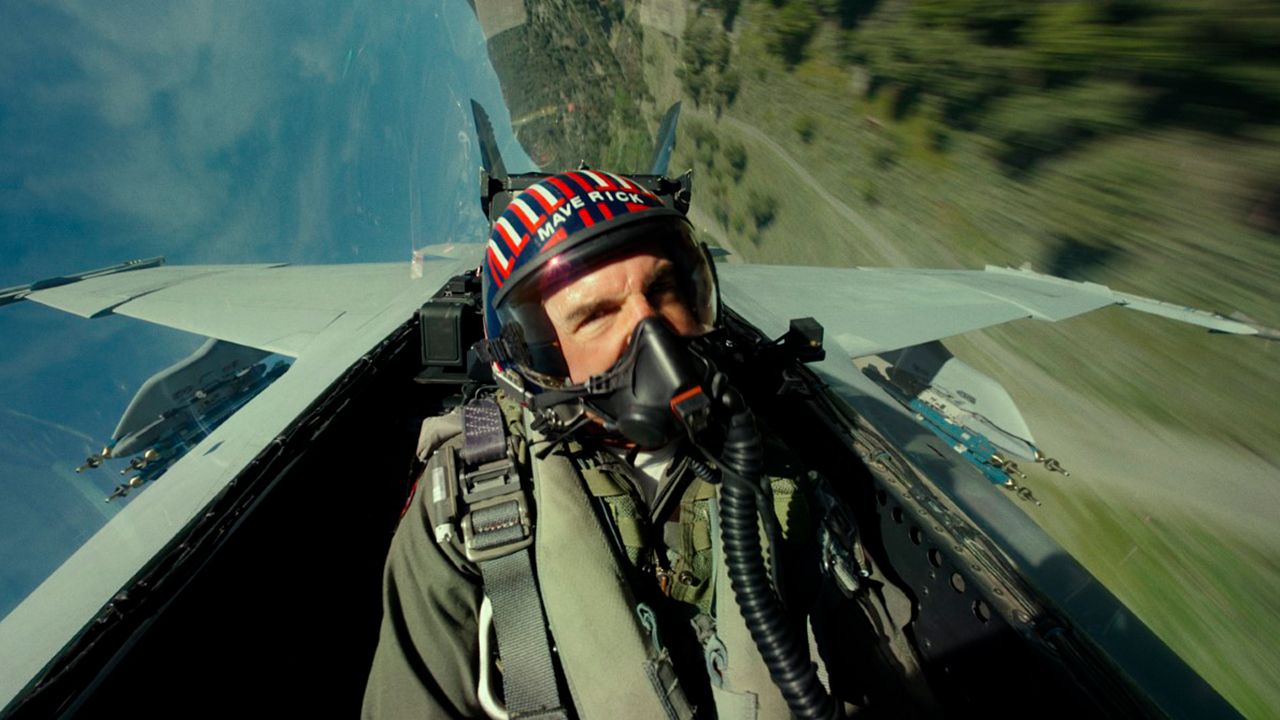 The scenes with the fighter planes were shot as realistically as possible, and the actors had to learn to deal with the sensations of flying in an F-18.
Peter Mitchell returns to the fighter pilot academy 30 years later as an instructor in Top Gun: Maverickthe sequel to the legendary 80's movie Top Gun (Idols of the air). Directed by Joseph Kosinski, the film recounts Tom Cruise in the leading role and, like his character, the actor also trained the actors who play the new generation of pilots.
Glen Powell, Greg Tarzan DavisMiles Teller, Danny Ramirez, Jay Ellis, Monica Barbaro and Lewis Pullman play Pete Mitchell's students in Top Gun: Maverick and signing for this film meant being able to get on a F-18. With all of that implies. Both Cruise and Kosinski wanted the film to be as real as possible and for that they had to shoot scenes inside the fighter jets in mid-flight. So Cruise put the cast through about three months of intense training that allowed them to perform while enduring a 7.30 g-force and the plane, piloted by Navy aviators, would free fall, flip or go upside down. down.
"Three months of aerial training with g-force tolerance went by. It was exhausting"Account in THR producer Jerry Bruckheimer. "Tom designed the show. We interviewed a lot of actors and some of them we lost because they didn't commit. Some of them were afraid of flying and didn't want to go through it."
The path to getting inside an F-18 had some steps. The team experienced the sensations gradually. They started flying in a cessna 1then they went to a Bonus 300then to a L-39 and, finally, to an F-18. "The training process was very specific to be able to withstand a high g-force and not vomit and waste your two hours of filming," said Ramirez.
The actors who joined the cast of the film not only had to learn to deal with the sensations of flying inside an F-18, but also to survive in the event of an accident.
As Bruckheimer explains:
They put them in a fuselage, blindfolded them, threw them in the water, flipped them over and had to figure out how to get out of that cabin, blindfolded.
And, although Cruise had been through it before, he wanted to repeat the experience. "Tom said, 'I'm going to do it again.' He didn't need to do it, but he said, 'If they're going to do it, I'm going to do it.' He was the driving force", adds the producer.
In our interview with the film's cast, Teller – who plays the son of Goose, Maverick's partner deceased in Top Gun (Idols of the air)-, affirms that flying in an F-18 had a fun part and another not so much. "The first 25-30 minutes in the air are fun and there was a lot of adrenaline and it's very exciting", bill. "Then you start to sweat a lot, and you start to feel claustrophobic and feel a bit nauseous.. You go through a lot when you fly on those jets."
Training this new generation to get on a fighter plane also meant finding a way to be able to shoot all those scenes in the air. "We wanted to capture something real," says Kosinski. "We spent 15 months figuring out how to get a camera inside the cabin […] A lot of technological innovation had to be done and the actors had to prepare to be able to shoot these scenes, because it's not easy to act when you're suffering 7, 30 g. You try to stay conscious. there was a lot of preparation".
Therefore, the actors also had to learn to compose shots and use lighting correctly. There was no other, because inside the F-18 there was only the pilot and them. As Ramírez recounts in CBM: "When we started shooting our scenes with dialogue, we had to compose the shot with the right light, that the sun was in the right place, the jet, the jet that follows it in the right place in the shot…".
Above these lines, do not miss our interview with the cast of Top Gun: Maverick. Now in theaters!
If you want to be up to date and receive the premieres in your email, sign up for the SensaCine Newsletter