Celebrate the 2nd anniversary of Minecraft Dungeons with us!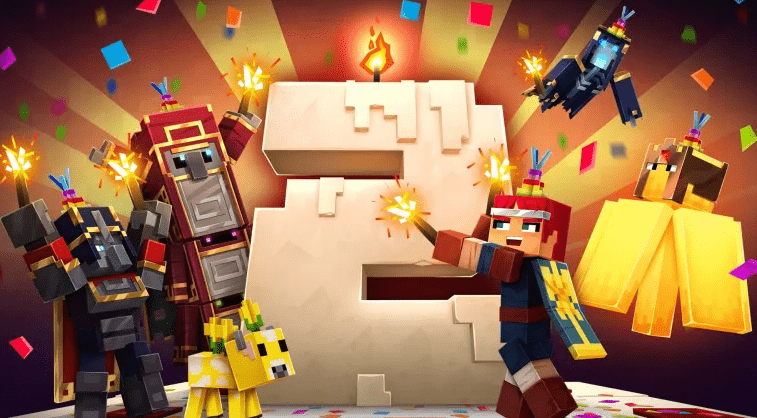 Geekzillos, the party of the year is back! Who doesn't like to celebrate and have fun? Even more so if it's one of your favorite games, because it seems that we have all the preparations for the biggest party of the year. The 2nd anniversary event minecraft dungeons!
That means: Huge balloons, tiny but cute party hats and much more!
Once again and for the second year in a row, we will celebrate this wonderful journey together through this little game with a series of festive in-game activities, available from today until June 15.
As in any celebration, the most important thing is not to commemorate the occasion, but the gifts, and there are many for everyone! Completing six daily seasonal trials will earn you a anniversary cape incredibly stylish, as well as the classic cake costume consisting of the Sparkler, Sweet Tooth, and Sugar Rush items.
Take part in a special tower race to push your skills to the limit. Not only will this activity help them burn off all the sugar on the cake, but it will also reward them with the cutest prize you could ever reach for. minecraft earth: the pet baby moobloom: the bravest bovine that ever lived!
The party has already started, celebrate together with us and the Minecraft Dungeons team, its second anniversary!